Overview of The Gabriel Miami, Curio Collection by Hilton
Choose dates to view prices
Room, 1 King Bed, Bay View

Photos of Room, 1 King Bed, Bay View

5/5 guest room rating

Room amenities

Bay view

Sleeps 2

1 King Bed

More details

Room information

Bed details

Sleeps

Max people: 2Max adults: 2Max children: 1

Room details

1 King Bed

Overlooking the bay

Internet - Free WiFi

Entertainment - Smart television with premium channels

Food & Drink - Espresso maker and room service (limited hours)

Sleep - Premium bedding, blackout drapes/curtains, and bed sheets

Bathroom - Private bathroom, bathtub or shower, slippers, and towels

Practical - Safe, iron/ironing board, and phone

Comfort - Air conditioning, daily housekeeping, and heating

Accessibility - Visual fire alarm, closed-captioned TV, and lever door handles

Non-Smoking

Connecting/adjoining rooms can be requested, subject to availability

Room, 1 King Bed, City View

Photos of Room, 1 King Bed, City View

3.8/5 guest room rating

Room amenities

City view

Sleeps 2

1 King Bed

More details

Room information

Bed details

Sleeps

Max people: 2Max adults: 2Max children: 1

Room details

1 King Bed

Overlooking the city

Internet - Free WiFi

Entertainment - Smart television with premium channels

Food & Drink - Espresso maker and room service (limited hours)

Sleep - Premium bedding, blackout drapes/curtains, and bed sheets

Bathroom - Private bathroom, bathtub or shower, slippers, and towels

Practical - Safe, iron/ironing board, and phone

Comfort - Air conditioning, daily housekeeping, and heating

Accessibility - Visual fire alarm, closed-captioned TV, and lever door handles

Non-Smoking

Connecting/adjoining rooms can be requested, subject to availability

Room, 1 King Bed, Bay View (Balcony)

Photos of Room, 1 King Bed, Bay View (Balcony)

4.4/5 guest room rating

Room amenities

Bay view

Sleeps 2

1 King Bed

More details

Room information

Bed details

Sleeps

Max people: 2Max adults: 2Max children: 1

Room details

1 King Bed

Furnished balcony with bay views

Internet - Free WiFi

Entertainment - Smart television with premium channels

Food & Drink - Espresso maker and room service (limited hours)

Sleep - Premium bedding, blackout drapes/curtains, and bed sheets

Bathroom - Private bathroom, bathtub or shower, slippers, and towels

Practical - Safe, iron/ironing board, and phone

Comfort - Air conditioning, daily housekeeping, and heating

Accessibility - Visual fire alarm, closed-captioned TV, and lever door handles

Non-Smoking

Connecting/adjoining rooms can be requested, subject to availability

Suite, 2 Double Beds (Parlor)

Photos of Suite, 2 Double Beds (Parlor)

Room amenities

Bay view

Sleeps 4

2 Double Beds

More details

Room information

Bed details

Sleeps

Max people: 4Max adults: 4Max children: 3

Room details

2 Double Beds

Balcony with bay views

Internet - Free WiFi

Entertainment - Smart television with premium channels

Food & Drink - Espresso maker and room service (limited hours)

Sleep - Premium bedding, blackout drapes/curtains, and bed sheets

Bathroom - Private bathroom, bathtub or shower, slippers, and towels

Practical - Safe, iron/ironing board, and phone

Comfort - Air conditioning, daily housekeeping, and heating

Accessibility - Visual fire alarm, closed-captioned TV, and lever door handles

Non-Smoking

Connecting/adjoining rooms can be requested, subject to availability

Room, 1 King Bed, Terrace, Pool View

Photos of Room, 1 King Bed, Terrace, Pool View

Room information

Bed details

Sleeps

Max people: 2Max adults: 2Max children: 1

Room details

1 King Bed

Furnished balcony/patio with pool views

Internet - Free WiFi

Entertainment - Smart television with premium channels

Food & Drink - Espresso maker and room service (limited hours)

Sleep - Premium bedding, blackout drapes/curtains, and bed sheets

Bathroom - Private bathroom, bathtub or shower, slippers, and towels

Practical - Safe, iron/ironing board, and phone

Comfort - Air conditioning, daily housekeeping, and heating

Accessibility - Visual fire alarm, closed-captioned TV, and lever door handles

Non-Smoking

Connecting/adjoining rooms can be requested, subject to availability

Deluxe Room, 1 King Bed, Balcony, Bay View

Photos of Deluxe Room, 1 King Bed, Balcony, Bay View

Room amenities

Bay view

Sleeps 2

1 King Bed

More details

Room information

Bed details

Sleeps

Max people: 2Max adults: 2Max children: 1

Room details

1 King Bed

Furnished balcony with bay views

Internet - Free WiFi

Entertainment - Smart television with premium channels

Food & Drink - Espresso maker and room service (limited hours)

Sleep - Premium bedding, blackout drapes/curtains, and bed sheets

Bathroom - Private bathroom, bathtub or shower, slippers, and towels

Practical - Safe, iron/ironing board, and phone

Comfort - Air conditioning, daily housekeeping, and heating

Accessibility - Visual fire alarm, closed-captioned TV, and lever door handles

Non-Smoking

Connecting/adjoining rooms can be requested, subject to availability

Room, 1 King Bed, Accessible, Balcony (City View, Mobility)

Photos of Room, 1 King Bed, Accessible, Balcony (City View, Mobility)

Room amenities

City view

Sleeps 2

1 King Bed

More details

Room information

Bed details

Sleeps

Max people: 2Max adults: 2Max children: 1

Room details

1 King Bed

Furnished balcony with city views

Internet - Free WiFi

Entertainment - Smart television with premium channels

Food & Drink - Espresso maker and room service (limited hours)

Sleep - Premium bedding, blackout drapes/curtains, and bed sheets

Bathroom - Private bathroom, bathtub or shower, slippers, and towels

Practical - Safe, iron/ironing board, and phone

Comfort - Air conditioning, daily housekeeping, and heating

Accessibility - Wheelchair-width doorways, low-height view port in door, low-height counter and sink, lever door handles, low-height door lock, wheelchair accessible, closed-captioned TV, low-height bed, visual fire alarm, doorbell and phone notification, phone accessibility kit, and low-height desk

Non-Smoking

Connecting/adjoining rooms can be requested, subject to availability

Suite, Multiple Beds (2-Room Parlor)

Photos of Suite, Multiple Beds (2-Room Parlor)

Room amenities

Bay view

Sleeps 6

1 King Bed and 2 Double Beds

More details

Room information

Bed details

Sleeps

Max people: 6Max adults: 6Max children: 5

Room details

1 King Bed and 2 Double Beds

Furnished balcony with bay views

Internet - Free WiFi

Entertainment - Smart television with premium channels

Food & Drink - Espresso maker and room service (limited hours)

Sleep - Premium bedding, blackout drapes/curtains, and bed sheets

Bathroom - Private bathroom, bathtub or shower, slippers, and towels

Practical - Safe, iron/ironing board, and phone

Comfort - Air conditioning, daily housekeeping, and heating

Accessibility - Visual fire alarm, closed-captioned TV, and lever door handles

Non-Smoking

Connecting/adjoining rooms can be requested, subject to availability

Deluxe Room, 2 Double Beds, Balcony, Bay View

Photos of Deluxe Room, 2 Double Beds, Balcony, Bay View

Room amenities

Bay view

Sleeps 4

2 Double Beds

More details

Room information

Bed details

Sleeps

Max people: 4Max adults: 4Max children: 3

Room details

2 Double Beds

Furnished balcony with bay views

Internet - Free WiFi

Entertainment - Smart television with premium channels

Food & Drink - Espresso maker and room service (limited hours)

Sleep - Premium bedding, blackout drapes/curtains, and bed sheets

Bathroom - Private bathroom, bathtub or shower, slippers, and towels

Practical - Safe, iron/ironing board, and phone

Comfort - Air conditioning, daily housekeeping, and heating

Accessibility - Visual fire alarm, closed-captioned TV, and lever door handles

Non-Smoking

Connecting/adjoining rooms can be requested, subject to availability

Room, 1 King Bed, Accessible, Bay View (Roll-In Shower, Balcony)

Photos of Room, 1 King Bed, Accessible, Bay View (Roll-In Shower, Balcony)

Room amenities

Bay view

Sleeps 2

1 King Bed

More details

Room information

Bed details

Sleeps

Max people: 2Max adults: 2Max children: 1

Room details

1 King Bed

Furnished balcony with bay views

Internet - Free WiFi

Entertainment - Smart television with premium channels

Food & Drink - Espresso maker and room service (limited hours)

Sleep - Premium bedding, blackout drapes/curtains, and bed sheets

Bathroom - Private bathroom, bathtub or shower, slippers, and towels

Practical - Safe, iron/ironing board, and phone

Comfort - Air conditioning, daily housekeeping, and heating

Accessibility - Lever door handles, low-height counter and sink, low-height desk, low-height bed, visual fire alarm, low-height view port in door, closed-captioned TV, wheelchair-width doorways, wheelchair accessible, and low-height door lock

Non-Smoking

Connecting/adjoining rooms can be requested, subject to availability

Room, 1 King Bed, Balcony, City View

Photos of Room, 1 King Bed, Balcony, City View

Room amenities

City view

Sleeps 2

1 King Bed

More details

Room information

Bed details

Sleeps

Max people: 2Max adults: 2Max children: 1

Room details

1 King Bed

Overlooking the city

Internet - Free WiFi

Entertainment - Smart television with premium channels

Food & Drink - Espresso maker and room service (limited hours)

Sleep - Premium bedding, blackout drapes/curtains, and bed sheets

Bathroom - Private bathroom, bathtub or shower, slippers, and towels

Practical - Safe, iron/ironing board, and phone

Comfort - Air conditioning, daily housekeeping, and heating

Accessibility - Visual fire alarm, closed-captioned TV, and lever door handles

Non-Smoking

Connecting/adjoining rooms can be requested, subject to availability

Suite, 1 King Bed (Parlor)

Photos of Suite, 1 King Bed (Parlor)

Room amenities

Bay view

Sleeps 2

1 King Bed

More details

Room information

Bed details

Sleeps

Max people: 2Max adults: 2Max children: 1

Room details

1 King Bed

Furnished balcony with bay views

Internet - Free WiFi

Entertainment - Smart television with premium channels

Food & Drink - Espresso maker and room service (limited hours)

Sleep - Premium bedding, blackout drapes/curtains, and bed sheets

Bathroom - Private bathroom, bathtub or shower, slippers, and towels

Practical - Safe, iron/ironing board, and phone

Comfort - Air conditioning, daily housekeeping, and heating

Accessibility - Visual fire alarm, closed-captioned TV, and lever door handles

Non-Smoking

Connecting/adjoining rooms can be requested, subject to availability

Room, 1 King Bed, Balcony, Bay View (Corner)

Photos of Room, 1 King Bed, Balcony, Bay View (Corner)

Room amenities

Bay view

Sleeps 2

1 King Bed

More details

Room information

Bed details

Sleeps

Max people: 2Max adults: 2Max children: 1

Room details

1 King Bed

Furnished balcony with bay views

Internet - Free WiFi

Entertainment - Smart television with premium channels

Food & Drink - Espresso maker and room service (limited hours)

Sleep - Premium bedding, blackout drapes/curtains, and bed sheets

Bathroom - Private bathroom, bathtub or shower, slippers, and towels

Practical - Safe, iron/ironing board, and phone

Comfort - Air conditioning, daily housekeeping, and heating

Accessibility - Visual fire alarm, closed-captioned TV, and lever door handles

Non-Smoking

Connecting/adjoining rooms can be requested, subject to availability
Rating 5 - Excellent. 350 out of 671 reviews
Rating 4 - Good. 175 out of 671 reviews
Rating 3 - Okay. 68 out of 671 reviews
Rating 2 - Poor. 39 out of 671 reviews
Rating 1 - Terrible. 39 out of 671 reviews
4.3/5
Property conditions & facilities
Liked: Cleanliness, staff & service
Stayed 1 night in Mar 2020
Liked: Cleanliness, staff & service, property conditions & facilities, room comfort
Stayed 3 nights in Mar 2020
Liked: Cleanliness, staff & service, amenities, property conditions & facilities
The staff was friendly and made me feel welcomed! All areas were clean and well maintained. The fitness center had everything you could need to get a workout in including a relaxing steam room. Of course the roof top and pool is a great place to put your feet up. Lots of restaurants and shopping within walking distance.
Stayed 5 nights in Feb 2020
Stayed 2 nights in Feb 2020
Stayed 1 night in Feb 2020
Stay in the know with the Expedia app
Get real-time notifications, view your trip details, and access mobile-only deals.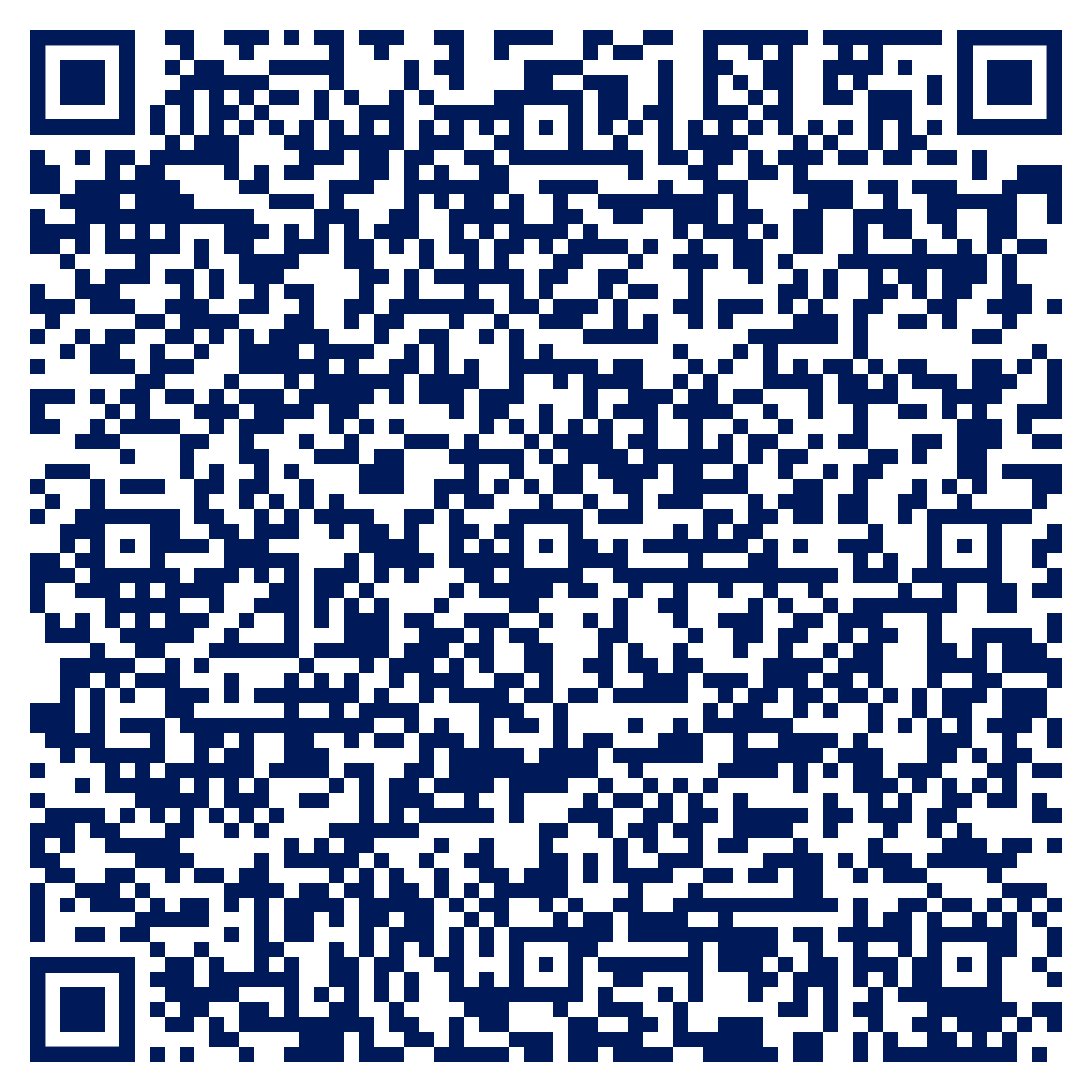 Scan the QR code