Search results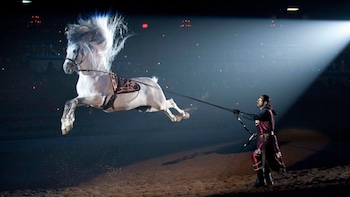 Medieval Times Dinner & Tournament Tickets in Toronto
by Medieval Times
Duration 3h Free cancellation available
Hear ye, hear ye! Make haste to the castle to indulge in a night of feasting, combat, and revelry. The knights and horses of Mediaeval Times are here to thri...
Medieval Times Dinner & Tournament Tickets in Toronto
Duration 3h Free cancellation available
per adult CA $75 CA $75
Price is CA $75
per adult
Free cancellation available
The Second City Comedy Theatre Admission
by The Second City
Duration 1h 45m Free cancellation available
Laugh your heart out in Toronto's entertainment district at The Second City Comedy Club. Each night features members of the cutting-edge comedy troupe and co...
The Second City Comedy Theatre Admission
Duration 1h 45m Free cancellation available
per adult CA $21 CA $21
Price is CA $21
per adult
Free cancellation available