Search results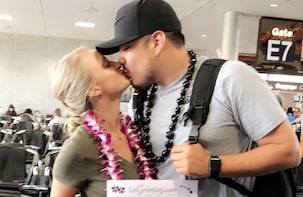 Honeymoon Lei Greeting at Kahului Airport
by Hawaii Flower Lei
Duration 15m Free cancellation available
Arrange an unforgettable welcome, designed especially for 2, for your arrival at the Kahului Maui Airport. This is the perfect way for honeymooners or visiti...
Honeymoon Lei Greeting at Kahului Airport
Duration 15m Free cancellation available
per traveller * CA $38 CA $38
Price is CA $38
per traveller*
Free cancellation available
*Pricing based on group of 2 travellers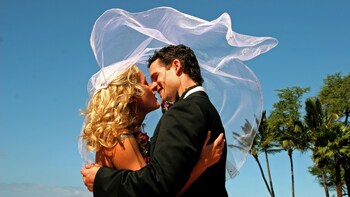 Maui Wedding Packages
by Aloha Maui Wedding
Picks up from select hotels
Duration 1h 30m+ Free cancellation available
Make the vision of a picturesque Hawaiian ceremony come true with the help of dedicated wedding planners with local knowledge and options to customise. With ...
Maui Wedding Packages
Picks up from select hotels
Duration 1h 30m+ Free cancellation available
per traveller * CA $291 CA $291
Price is CA $291
per traveller*
Free cancellation available
*Pricing based on group of 2 travellers