Overview of HAMACHO HOTEL TOKYO NIHONBASHI
Choose dates to view prices
Room, Terrace

5/5 guest room rating

Room amenities

City view

Sleeps 2

2 Twin Beds

More details

Room information

Bed details

Sleeps

Max people: 2Max adults: 2Max children: 1

Room details

2 Twin Beds

Overlooking the city

Internet - Free WiFi

Entertainment - 39-inch flat-screen TV

Food & Drink - Refrigerator and free bottled water

Sleep - A down duvet, blackout drapes/curtains, and bed sheets

Bathroom - Private bathroom, separate bathtub and shower, a toilet with electronic bidet, and slippers

Practical - Phone and iron/ironing board (on request)

Comfort - Daily housekeeping and climate-controlled heating and air conditioning

Accessibility - Grab bar in bathtub, wheelchair accessible, raised toilet seat, low-height counter and sink, bathroom emergency pull cord, and braille signage

Eco-friendly - Eco-friendly toiletries and LED light bulbs

Need to Know - No rollaway/extra beds available

Non-Smoking

Corner Double Room

Photos of Corner Double Room

4.9/5 guest room rating

Room amenities

City view

Sleeps 2

1 Double Bed

More details

Room information

Bed details

Sleeps

Max people: 2Max adults: 2Max children: 1

Room details

1 Double Bed

Overlooking the city

Internet - Free WiFi

Entertainment - 39-inch flat-screen TV

Food & Drink - Refrigerator and free bottled water

Sleep - A down duvet, blackout drapes/curtains, and bed sheets

Bathroom - Private bathroom, separate bathtub and shower, a toilet with electronic bidet, and slippers

Practical - Phone and iron/ironing board (on request)

Comfort - Daily housekeeping and climate-controlled heating and air conditioning

Accessibility - Grab bar in bathtub, wheelchair accessible, raised toilet seat, low-height counter and sink, bathroom emergency pull cord, and braille signage

Eco-friendly - Eco-friendly toiletries and LED light bulbs

Need to Know - No rollaway/extra beds available

Non-Smoking

PREMIUM TERRACE ROOM

Photos of PREMIUM TERRACE ROOM

5/5 guest room rating

Room amenities

517 sq ft

City view

Sleeps 2

2 Large Twin Beds

More details

Room information

Bed details

Sleeps

Max people: 2Max adults: 2Max children: 1

Room details

2 Large Twin Beds

517-sq-foot room with city views

Internet - Free WiFi

Entertainment - 39-inch flat-screen TV

Food & Drink - Refrigerator and free bottled water

Sleep - A down duvet, blackout drapes/curtains, and bed sheets

Bathroom - Private bathroom, shower/tub combination, a toilet with electronic bidet, and slippers

Practical - Phone and iron/ironing board (on request)

Comfort - Daily housekeeping and climate-controlled heating and air conditioning

Accessibility - Grab bar in bathtub, wheelchair accessible, raised toilet seat, low-height counter and sink, bathroom emergency pull cord, and braille signage

Eco-friendly - Eco-friendly toiletries and LED light bulbs

Need to Know - No rollaway/extra beds available

Non-Smoking

Twin Room, Accessible

Photos of Twin Room, Accessible

5/5 guest room rating

More details

Room information

Bed details

Sleeps

Max people: 3Max adults: 3Max children: 2

Room details

2 Twin Beds

Internet - Free WiFi

Entertainment - 39-inch flat-screen TV

Food & Drink - Refrigerator and free bottled water

Sleep - A down duvet, blackout drapes/curtains, and bed sheets

Bathroom - Private bathroom, shower/tub combination, a toilet with electronic bidet, and slippers

Practical - Phone and iron/ironing board (on request); rollaway/extra beds available on request

Comfort - Daily housekeeping and climate-controlled heating and air conditioning

Accessibility - Bathroom emergency pull cord, braille signage, wheelchair-width doorways, low-height bed, grab bar near toilet, low-height counter and sink, wheelchair accessible, and raised toilet seat

Eco-friendly - Eco-friendly toiletries and LED light bulbs

Non-Smoking

Twin Room

4.9/5 guest room rating

More details

Room information

Bed details

Sleeps

Max people: 2Max adults: 2Max children: 1

Room details

2 Twin Beds

Internet - Free WiFi

Entertainment - 39-inch flat-screen TV

Food & Drink - Refrigerator and free bottled water

Sleep - A down duvet, blackout drapes/curtains, and bed sheets

Bathroom - Private bathroom, shower/tub combination, a toilet with electronic bidet, and slippers

Practical - Phone and iron/ironing board (on request)

Comfort - Daily housekeeping and climate-controlled heating and air conditioning

Accessibility - Grab bar in bathtub, wheelchair accessible, raised toilet seat, low-height counter and sink, bathroom emergency pull cord, and braille signage

Eco-friendly - Eco-friendly toiletries and LED light bulbs

Need to Know - No rollaway/extra beds available

Non-Smoking

Family Room

5/5 guest room rating

More details

Room information

Bed details

Sleeps

Max people: 3Max adults: 3Max children: 2

Room details

2 Twin Beds

Internet - Free WiFi

Entertainment - 39-inch flat-screen TV

Food & Drink - Refrigerator and free bottled water

Sleep - A down duvet, blackout drapes/curtains, and bed sheets

Bathroom - Private bathroom, shower/tub combination, a toilet with electronic bidet, and slippers

Practical - Phone and iron/ironing board (on request); rollaway/extra beds available on request

Comfort - Daily housekeeping and climate-controlled heating and air conditioning

Accessibility - Grab bar in bathtub, wheelchair accessible, raised toilet seat, low-height counter and sink, bathroom emergency pull cord, and braille signage

Eco-friendly - Eco-friendly toiletries and LED light bulbs

Non-Smoking

Double Room

4.8/5 guest room rating

More details

Room information

Bed details

Sleeps

Max people: 2Max adults: 2Max children: 1

Room details

1 Double Bed

Internet - Free WiFi

Entertainment - 39-inch flat-screen TV

Food & Drink - Refrigerator and free bottled water

Sleep - A down duvet, blackout drapes/curtains, and bed sheets

Bathroom - Private bathroom, shower/tub combination, a toilet with electronic bidet, and slippers

Practical - Phone and iron/ironing board (on request)

Comfort - Daily housekeeping and climate-controlled heating and air conditioning

Accessibility - Grab bar in bathtub, wheelchair accessible, raised toilet seat, low-height counter and sink, bathroom emergency pull cord, and braille signage

Eco-friendly - Eco-friendly toiletries and LED light bulbs

Need to Know - No rollaway/extra beds available

Non-Smoking

Economy Double Room Single Use, 1 Bedroom, Non Smoking

Photos of Economy Double Room Single Use, 1 Bedroom, Non Smoking

5/5 guest room rating

Room amenities

161 sq ft

Sleeps 1

1 Queen Bed

More details

Room information

Bed details

Sleeps

Max people: 1Max adults: 10

Room details

1 Queen Bed

161 sq feet

Layout - Bedroom

Internet - Free WiFi

Entertainment - 39-inch flat-screen TV

Food & Drink - Refrigerator and free bottled water

Sleep - A down duvet, blackout drapes/curtains, and bed sheets

Bathroom - Private bathroom, shower/tub combination, a toilet with electronic bidet, and slippers

Practical - Phone and iron/ironing board (on request)

Comfort - Daily housekeeping and climate-controlled heating and air conditioning

Accessibility - Grab bar in bathtub, wheelchair accessible, raised toilet seat, low-height counter and sink, bathroom emergency pull cord, and braille signage

Eco-friendly - Eco-friendly toiletries and LED light bulbs

Need to Know - No rollaway/extra beds available

Non-Smoking

Hollywood Style Twin Room

Photos of Hollywood Style Twin Room

4.3/5 guest room rating

More details

Room information

Bed details

Sleeps

Max people: 2Max adults: 2Max children: 1

Room details

2 Twin Beds

Internet - Free WiFi

Entertainment - 39-inch flat-screen TV

Food & Drink - Refrigerator and free bottled water

Sleep - A down duvet, blackout drapes/curtains, and bed sheets

Bathroom - Private bathroom, shower/tub combination, a toilet with electronic bidet, and slippers

Practical - Phone and iron/ironing board (on request)

Comfort - Daily housekeeping and climate-controlled heating and air conditioning

Accessibility - Grab bar in bathtub, wheelchair accessible, raised toilet seat, low-height counter and sink, bathroom emergency pull cord, and braille signage

Eco-friendly - Eco-friendly toiletries and LED light bulbs

Need to Know - No rollaway/extra beds available

Non-Smoking

TOKYO CRAFT ROOM

Photos of TOKYO CRAFT ROOM

Room amenities

840 sq ft

Sleeps 2

2 Large Twin Beds

More details

Room information

Bed details

Sleeps

Max people: 2Max adults: 20

Room details

2 Large Twin Beds

840 sq feet

Internet - Free WiFi

Entertainment - 39-inch flat-screen TV

Food & Drink - Refrigerator and free bottled water

Sleep - A down duvet, blackout drapes/curtains, and bed sheets

Bathroom - Private bathroom, shower/tub combination, a toilet with electronic bidet, and slippers

Practical - Phone and iron/ironing board (on request)

Comfort - Daily housekeeping and climate-controlled heating and air conditioning

Accessibility - Grab bar in bathtub, wheelchair accessible, raised toilet seat, low-height counter and sink, bathroom emergency pull cord, and braille signage

Eco-friendly - Eco-friendly toiletries and LED light bulbs

Need to Know - No rollaway/extra beds available

Non-Smoking

Semi Double Room

Photos of Semi Double Room

4.9/5 guest room rating

More details

Room information

Bed details

Sleeps

Max people: 2Max adults: 2Max children: 1

Room details

1 Double Bed

Internet - Free WiFi

Entertainment - 39-inch flat-screen TV

Food & Drink - Refrigerator and free bottled water

Sleep - A down duvet, blackout drapes/curtains, and bed sheets

Bathroom - Private bathroom, shower/tub combination, a toilet with electronic bidet, and slippers

Practical - Phone and iron/ironing board (on request)

Comfort - Daily housekeeping and climate-controlled heating and air conditioning

Accessibility - Grab bar in bathtub, wheelchair accessible, raised toilet seat, low-height counter and sink, bathroom emergency pull cord, and braille signage

Eco-friendly - Eco-friendly toiletries and LED light bulbs

Need to Know - No rollaway/extra beds available

Non-Smoking
Rating 5 - Excellent. 799 out of 1087 reviews
Rating 4 - Good. 249 out of 1087 reviews
Rating 3 - Okay. 26 out of 1087 reviews
Rating 2 - Poor. 10 out of 1087 reviews
Rating 1 - Terrible. 3 out of 1087 reviews
4.7/5
Property conditions & facilities
Liked: Staff & service, property conditions & facilities
Stayed 7 nights in Oct 2019
Liked: Cleanliness, staff & service, property conditions & facilities, room comfort
Fantastic hotel
Booked the trip for my wife. She used to live in that area and always walked by it on her way to the supermarket across the street. We passed by that hotel many times and always wanted to stay there since it looked so cool and inviting. She enjoyed the hotel very much. The cafe had nice selection of food and the room was especially clean and nice / covid accommodating.
Stayed 2 nights in Sep 2020
Liked: Cleanliness, staff & service, property conditions & facilities, room comfort
Professional & cold or cool... you decide.
Modern n Pretty room. Service is good as many Japanese hotels.... polite and professional, but rather strict and inflexible on any outside box of requests. I ordered UberEat. They called me but told me to come down. Not letting them to deliver to my room nor them bringing it up. So I went down, and realized they didn't even accept the food for me and let the guy go. I found that to be very unfriendly, not only to me but also to uberEat delivery person. If a package delivered they usually accept and hold it for me or in some case they deliver it to me. But they treated it like they don't care or don't want to be involved at all.... I was just surprised and felt rather unkind. I'm sure they have good reasons in their mind but it's one of those stores their rules tend to be about them than about customers, that's how it felt. Also emergency stairs in both side on the floor were locked so I wondered how it would work on fire... forgot to ask them why. Great things abt this place is 1. Near 24 hrs grocery store 2. The hotel has really cool restaurant!
Stayed 3 nights in Aug 2020
Liked: Cleanliness, staff & service, amenities, property conditions & facilities
We had a really great stays here! The room was fresh, clean and had tons of natural light from the outside. The entire hotel felt new and sparkling clean everywhere. It's in a great location, and you can reach all of Tokyo easily with multiple train options. After it was all said and done...we couldn't believe the value we received vs cost for 5 days! We would happily return. Thanks!
Stayed 5 nights in Sep 2019
Liked: Cleanliness, staff & service, amenities, property conditions & facilities
Stayed 1 night in Jul 2020
Stay in the know with the Expedia app
Get real-time notifications, view your trip details, and access mobile-only deals.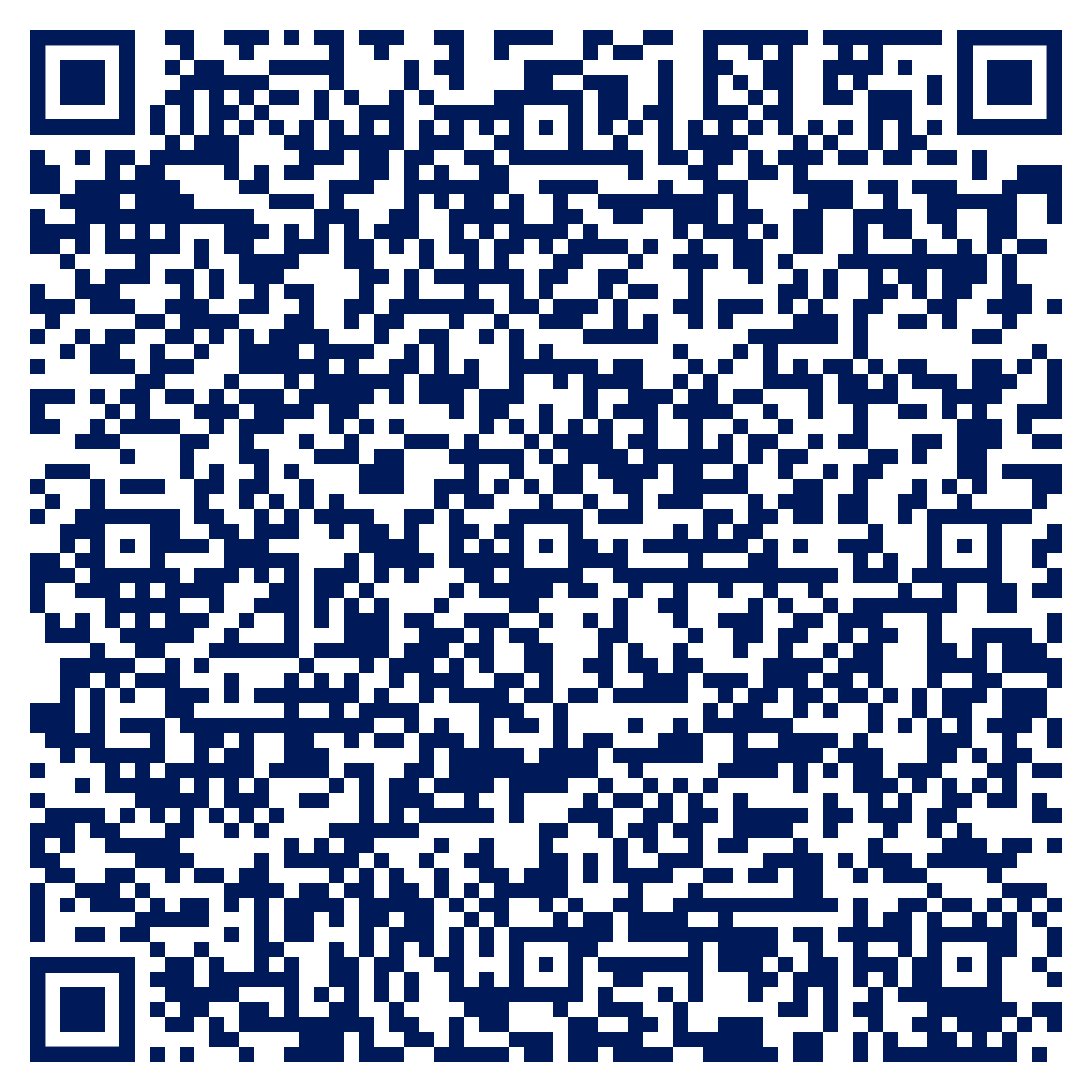 Scan the QR code