Overview of L7 Gangnam by LOTTE
Choose dates to view prices
Suite, 2 Double Beds, 2 Bathrooms

Photos of Suite, 2 Double Beds, 2 Bathrooms

Room amenities

555 sq ft

Park view

Sleeps 4

2 Double Beds

More details

Room information

Bed details

Sleeps

Max people: 4Max adults: 4Max children: 2

Room details

2 Double Beds

555-sq-foot room with park views

Internet - Free WiFi

Entertainment - 43-inch flat-screen TV with cable channels

Food & Drink - Refrigerator, coffee/tea maker, and free bottled water

Sleep - Premium bedding and blackout drapes/curtains

Bathroom - Private bathroom, shower, bathrobes, and a toilet with electronic bidet

Practical - Safe and desk

Comfort - Daily housekeeping and climate-controlled heating and air conditioning

Non-Smoking

[33Hours STAY] Standard Twin Room (15:00 C/I ~ 24:00 C/O)

Photos of [33Hours STAY] Standard Twin Room (15:00 C/I ~ 24:00 C/O)

Room amenities

278 sq ft

City view

Sleeps 2

2 Twin Beds

More details

Room information

Bed details

Sleeps

Max people: 2Max adults: 2Max children: 1

Room details

2 Twin Beds

278-sq-foot room with city views

Internet - Free WiFi

Entertainment - 43-inch flat-screen TV with cable channels

Food & Drink - Refrigerator, coffee/tea maker, and free bottled water

Sleep - Premium bedding and blackout drapes/curtains

Bathroom - Private bathroom, bathrobes, a toilet with electronic bidet, and free toiletries

Practical - Safe and desk

Comfort - Daily housekeeping and climate-controlled heating and air conditioning

Non-Smoking

Superior Double Room, 1 Double Bed

Photos of Superior Double Room, 1 Double Bed

4.6/5 guest room rating

Room amenities

302 sq ft

City view

Sleeps 2

1 Double Bed

More details

Room information

Bed details

Sleeps

Max people: 2Max adults: 2Max children: 1

Room details

1 Double Bed

302-sq-foot room with city views

Internet - Free WiFi

Entertainment - 43-inch flat-screen TV with cable channels

Food & Drink - Refrigerator, coffee/tea maker, and free bottled water

Sleep - Premium bedding and blackout drapes/curtains

Bathroom - Private bathroom, bathtub or shower, bathrobes, and a toilet with electronic bidet

Practical - Safe and desk

Comfort - Daily housekeeping and climate-controlled heating and air conditioning

Non-Smoking

Studio Suite, 1 Queen Bed

Photos of Studio Suite, 1 Queen Bed

Room amenities

555 sq ft

Park view

Sleeps 2

1 Queen Bed

More details

Room information

Bed details

Sleeps

Max people: 2Max adults: 2Max children: 1

Room details

1 Queen Bed

555-sq-foot room with park views

Internet - Free WiFi

Entertainment - 43-inch flat-screen TV with cable channels

Food & Drink - Refrigerator, coffee/tea maker, and free bottled water

Sleep - Premium bedding and blackout drapes/curtains

Bathroom - Private bathroom, deep soaking bathtub and separate shower

Practical - Safe and desk

Comfort - Daily housekeeping and climate-controlled heating and air conditioning

Non-Smoking

[Late Check-in 18:00 + Starbucks Gift Certificate KRW 10,000] Standard Twin Room

Photos of [Late Check-in 18:00 + Starbucks Gift Certificate KRW 10,000] Standard Twin Room

Room amenities

278 sq ft

City view

Sleeps 2

2 Twin Beds

More details

Room information

Bed details

Sleeps

Max people: 2Max adults: 2Max children: 1

Room details

2 Twin Beds

278-sq-foot room with city views

Internet - Free WiFi

Entertainment - 43-inch flat-screen TV with cable channels

Food & Drink - Refrigerator, coffee/tea maker, and free bottled water

Sleep - Premium bedding and blackout drapes/curtains

Bathroom - Private bathroom, bathrobes, a toilet with electronic bidet, and free toiletries

Practical - Safe and desk

Comfort - Daily housekeeping and climate-controlled heating and air conditioning

Non-Smoking

Superior Twin Room

Photos of Superior Twin Room

4.6/5 guest room rating

Room amenities

302 sq ft

City view

Sleeps 2

2 Twin Beds

More details

Room information

Bed details

Sleeps

Max people: 2Max adults: 2Max children: 1

Room details

2 Twin Beds

302-sq-foot room with city views

Internet - Free WiFi

Entertainment - 43-inch flat-screen TV with cable channels

Food & Drink - Refrigerator, coffee/tea maker, and free bottled water

Sleep - Premium bedding and blackout drapes/curtains

Bathroom - Private bathroom, bathtub or shower, bathrobes, and a toilet with electronic bidet

Practical - Safe and desk

Comfort - Daily housekeeping and climate-controlled heating and air conditioning

Non-Smoking

[33Hours STAY] Standard Family Twin Room (15:00 C/I ~ 24:00 C/O)

Photos of [33Hours STAY] Standard Family Twin Room (15:00 C/I ~ 24:00 C/O)

Room amenities

278 sq ft

City view

Sleeps 3

1 Twin Bed and 1 Double Bed

More details

Room information

Bed details

Sleeps

Max people: 3Max adults: 3Max children: 1

Room details

1 Twin Bed and 1 Double Bed

278-sq-foot room with city views

Internet - Free WiFi

Entertainment - 43-inch flat-screen TV with cable channels

Food & Drink - Refrigerator, coffee/tea maker, and free bottled water

Sleep - Premium bedding and blackout drapes/curtains

Bathroom - Private bathroom, bathrobes, a toilet with electronic bidet, and free toiletries

Practical - Safe and desk

Comfort - Daily housekeeping and climate-controlled heating and air conditioning

Non-Smoking

[24Hours STAY] Standard Twin Room (15:00 C/I ~ 15:00 C/O)

Photos of [24Hours STAY] Standard Twin Room (15:00 C/I ~ 15:00 C/O)

Room amenities

278 sq ft

City view

Sleeps 2

2 Twin Beds

More details

Room information

Bed details

Sleeps

Max people: 2Max adults: 2Max children: 1

Room details

2 Twin Beds

Overlooking the city

Internet - Free WiFi

Entertainment - 43-inch flat-screen TV with cable channels

Food & Drink - Refrigerator, coffee/tea maker, and free bottled water

Sleep - Premium bedding and blackout drapes/curtains

Bathroom - Private bathroom, bathrobes, a toilet with electronic bidet, and free toiletries

Practical - Safe and desk

Comfort - Daily housekeeping and climate-controlled heating and air conditioning

Non-Smoking

Standard Twin Room

Photos of Standard Twin Room

4.8/5 guest room rating

Room amenities

278 sq ft

City view

Sleeps 2

2 Twin Beds

More details

Room information

Bed details

Sleeps

Max people: 2Max adults: 2Max children: 1

Room details

2 Twin Beds

278-sq-foot room with city views

Internet - Free WiFi

Entertainment - 43-inch flat-screen TV with cable channels

Food & Drink - Refrigerator, coffee/tea maker, and free bottled water

Sleep - Premium bedding and blackout drapes/curtains

Bathroom - Private bathroom, shower, bathrobes, and a toilet with electronic bidet

Practical - Safe and desk

Comfort - Daily housekeeping and climate-controlled heating and air conditioning

Non-Smoking

[24Hours STAY] Standard Family Twin Room (15:00 C/I ~ 15:00 C/O)

Photos of [24Hours STAY] Standard Family Twin Room (15:00 C/I ~ 15:00 C/O)

Room amenities

278 sq ft

City view

Sleeps 3

1 Twin Bed and 1 Double Bed

More details

Room information

Bed details

Sleeps

Max people: 3Max adults: 3Max children: 1

Room details

1 Twin Bed and 1 Double Bed

278-sq-foot room with city views

Internet - Free WiFi

Entertainment - 43-inch flat-screen TV with cable channels

Food & Drink - Refrigerator, coffee/tea maker, and free bottled water

Sleep - Premium bedding and blackout drapes/curtains

Bathroom - Private bathroom, bathrobes, a toilet with electronic bidet, and free toiletries

Practical - Safe and desk

Comfort - Daily housekeeping and climate-controlled heating and air conditioning

Non-Smoking

[24Hours STAY] Standard Double Room (15:00 C/I ~ 15:00 C/O)

Photos of [24Hours STAY] Standard Double Room (15:00 C/I ~ 15:00 C/O)

Room amenities

278 sq ft

City view

Sleeps 2

1 Double Bed

More details

Room information

Bed details

Sleeps

Max people: 2Max adults: 2Max children: 1

Room details

1 Double Bed

278-sq-foot room with city views

Internet - Free WiFi

Entertainment - 43-inch flat-screen TV with cable channels

Food & Drink - Refrigerator, coffee/tea maker, and free bottled water

Sleep - Premium bedding and blackout drapes/curtains

Bathroom - Private bathroom, bathrobes, a toilet with electronic bidet, and free toiletries

Practical - Safe and desk

Comfort - Daily housekeeping and climate-controlled heating and air conditioning

Non-Smoking

[Run of house] Standard Room

Photos of [Run of house] Standard Room

Room amenities

278 sq ft

City view

Sleeps 2

2 Twin Beds OR 1 Double Bed

More details

Room information

Bed details

Sleeps

Max people: 2Max adults: 2Max children: 1

Room details

2 Twin Beds or 1 Double Bed

278-sq-foot room with city views

Internet - Free WiFi

Entertainment - 43-inch flat-screen TV with cable channels

Food & Drink - Refrigerator, coffee/tea maker, and free bottled water

Sleep - Premium bedding and blackout drapes/curtains

Bathroom - Private bathroom, bathrobes, a toilet with electronic bidet, and free toiletries

Practical - Safe and desk

Comfort - Daily housekeeping and climate-controlled heating and air conditioning

Non-Smoking

Standard Family Twin

Photos of Standard Family Twin

4.6/5 guest room rating

Room amenities

278 sq ft

City view

Sleeps 3

1 Double Bed and 1 Twin Bed

More details

Room information

Bed details

Sleeps

Max people: 3Max adults: 3Max children: 1

Room details

1 Double Bed and 1 Twin Bed

278-sq-foot room with city views

Internet - Free WiFi

Entertainment - 43-inch flat-screen TV with cable channels

Food & Drink - Refrigerator, coffee/tea maker, and free bottled water

Sleep - Premium bedding and blackout drapes/curtains

Bathroom - Private bathroom, shower, bathrobes, and a toilet with electronic bidet

Practical - Safe and desk

Comfort - Daily housekeeping and climate-controlled heating and air conditioning

Non-Smoking

Business Package (Breakfast for 1)

Photos of Business Package (Breakfast for 1)

4.8/5 guest room rating

Room amenities

277 sq ft

City view

Sleeps 1

1 Double Bed

More details

Room information

Bed details

Sleeps

Max people: 1Max adults: 10

Room details

1 Double Bed

277-sq-foot room with city views

Internet - Free WiFi

Entertainment - 43-inch flat-screen TV with cable channels

Food & Drink - Refrigerator, coffee/tea maker, and free bottled water

Sleep - Premium bedding and blackout drapes/curtains

Bathroom - Private bathroom, shower, bathrobes, and a toilet with electronic bidet

Practical - Safe and desk

Comfort - Daily housekeeping and climate-controlled heating and air conditioning

Accessibility - Wheelchair accessible

Non-Smoking

Deluxe Suite, 2 Double Beds, Bathtub

Photos of Deluxe Suite, 2 Double Beds, Bathtub

Room amenities

1414 sq ft

Park view

Sleeps 4

2 Double Beds

More details

Room information

Bed details

Sleeps

Max people: 4Max adults: 4Max children: 2

Room details

2 Double Beds

1414-sq-foot room with park views

Layout - Separate living room

Internet - Free WiFi

Entertainment - 43-inch flat-screen TV with cable channels

Food & Drink - Refrigerator, coffee/tea maker, and free bottled water

Sleep - Premium bedding and blackout drapes/curtains

Bathroom - Private bathroom, deep soaking bathtub

Practical - Safe and desk

Comfort - Daily housekeeping and climate-controlled heating and air conditioning

Non-Smoking

[Late Check-in 18:00 + Starbucks Gift Certificate KRW 10,000] Standard Double Room

Photos of [Late Check-in 18:00 + Starbucks Gift Certificate KRW 10,000] Standard Double Room

Room amenities

278 sq ft

City view

Sleeps 2

1 Double Bed

More details

Room information

Bed details

Sleeps

Max people: 2Max adults: 2Max children: 1

Room details

1 Double Bed

278-sq-foot room with city views

Internet - Free WiFi

Entertainment - 43-inch flat-screen TV with cable channels

Food & Drink - Refrigerator, coffee/tea maker, and free bottled water

Sleep - Premium bedding and blackout drapes/curtains

Bathroom - Private bathroom, bathrobes, a toilet with electronic bidet, and free toiletries

Practical - Safe and desk

Comfort - Daily housekeeping and climate-controlled heating and air conditioning

Non-Smoking

Standard Double Room

Photos of Standard Double Room

4.8/5 guest room rating

Room amenities

278 sq ft

City view

Sleeps 2

1 Double Bed

More details

Room information

Bed details

Sleeps

Max people: 2Max adults: 2Max children: 1

Room details

1 Double Bed

278-sq-foot room with city views

Internet - Free WiFi

Entertainment - 43-inch flat-screen TV with cable channels

Food & Drink - Refrigerator, coffee/tea maker, and free bottled water

Sleep - Premium bedding and blackout drapes/curtains

Bathroom - Private bathroom, shower, bathrobes, and a toilet with electronic bidet

Practical - Safe and desk

Comfort - Daily housekeeping and climate-controlled heating and air conditioning

Accessibility - Wheelchair accessible

Non-Smoking

[33Hours STAY] Standard Double Room (15:00 C/I ~ 24:00 C/O)

Photos of [33Hours STAY] Standard Double Room (15:00 C/I ~ 24:00 C/O)

Room amenities

278 sq ft

City view

Sleeps 2

1 Double Bed

More details

Room information

Bed details

Sleeps

Max people: 2Max adults: 2Max children: 1

Room details

1 Double Bed

278-sq-foot room with city views

Internet - Free WiFi

Entertainment - 43-inch flat-screen TV with cable channels

Food & Drink - Refrigerator, coffee/tea maker, and free bottled water

Sleep - Premium bedding and blackout drapes/curtains

Bathroom - Private bathroom, bathrobes, a toilet with electronic bidet, and free toiletries

Practical - Safe and desk

Comfort - Daily housekeeping and climate-controlled heating and air conditioning

Non-Smoking
Rating 5 - Excellent. 1147 out of 1930 reviews
Rating 4 - Good. 632 out of 1930 reviews
Rating 3 - Okay. 102 out of 1930 reviews
Rating 2 - Poor. 27 out of 1930 reviews
Rating 1 - Terrible. 22 out of 1930 reviews
4.5/5
Property conditions & facilities
Stayed 13 nights in Nov 2020
Liked: Cleanliness, staff & service, property conditions & facilities, room comfort
Stayed 3 nights in Nov 2020
Liked: Staff & service, room comfort
Towels didn't seem clean enough. Had to use the one that I brought with me cos they smelled funny.
Stayed 1 night in Nov 2020
Disliked: Staff & service
Stayed 1 night in Oct 2020
Liked: Cleanliness, staff & service, property conditions & facilities, room comfort
Nice hotel stay in Gangnam
The hotel is nice, especially for the price. There were several cafes and restaurants close by and a short walk to the subway station. The staff were friendly and the foot spa was nice.
Stayed 4 nights in Oct 2020
Stay in the know with the Expedia app
Get real-time notifications, view your trip details, and access mobile-only deals.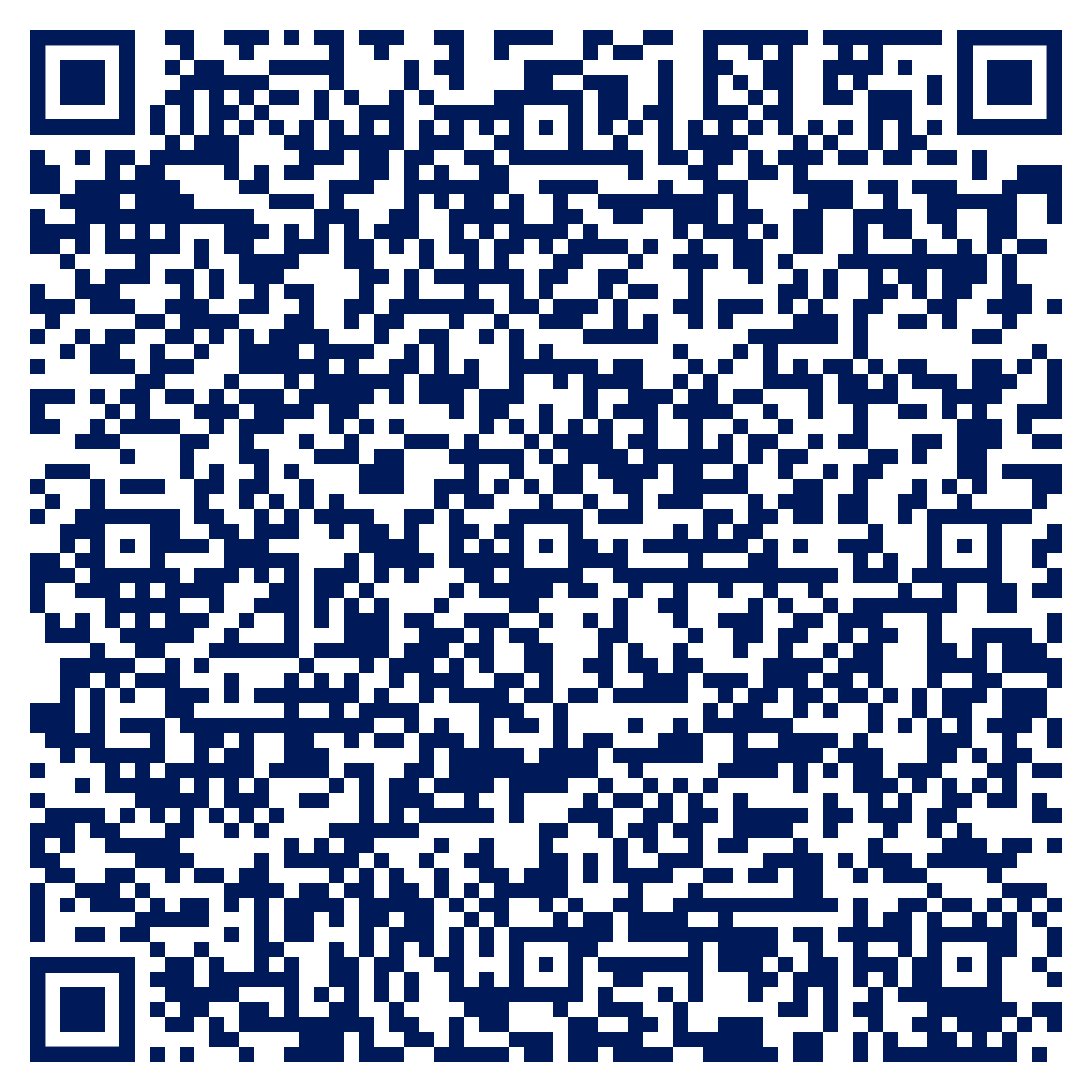 Scan the QR code