Overview of The Ritz-Carlton, Sarasota
Choose dates to view prices
Club Room, 2 Queen Beds, Non Smoking, Balcony, Marina View (Club Level)

Photos of Club Room, 2 Queen Beds, Non Smoking, Balcony, Marina View (Club Level)

Room amenities

419 sq ft

Marina view

Sleeps 4

2 Queen Beds

More details

Room information

Bed details

Sleeps

Max people: 4Max adults: 4Max children: 3

Room details

2 Queen Beds

419-sq-foot room, balcony with marina views

Club Level - Buffet breakfast, lunch reception, dinner reception, and light refreshments

Layout - Separate sitting area

Internet - WiFi and wired Internet access

Entertainment - 55-inch LED TV with premium channels and Netflix

Food & Drink - 24-hour room service, minibar, and free bottled water

Sleep - Pillowtop bed, premium bedding, a down duvet, blackout drapes/curtains, and turndown service

Bathroom - Private bathroom, shower/tub combination, bathrobes, and slippers

Practical - Laptop-compatible safe, free newspaper, and iron/ironing board; free cribs/infant beds available on request

Comfort - Air conditioning and daily housekeeping

Accessibility - Low-height desk, wheelchair-width doorways, low-height counter and sink, low-height bed, grab bar near toilet, lever door handles, closed-captioned TV, wheelchair accessible, and visual fire alarm

Need to Know - No rollaway/extra beds available

Non-Smoking

Connecting/adjoining rooms can be requested, subject to availability

Club Suite, 1 Bedroom, Non Smoking, Balcony, Resort View (Club Level)

Photos of Club Suite, 1 Bedroom, Non Smoking, Balcony, Resort View (Club Level)

5/5 guest room rating

Room amenities

625 sq ft

Resort view

Sleeps 4

1 Double Bed

More details

Room information

Bed details

Sleeps

Max people: 4Max adults: 4Max children: 3

Room details

1 Double Bed

625-sq-foot room, balcony with resort views

Club Level - Buffet breakfast, lunch reception, dinner reception, and light refreshments

Layout - Bedroom and sitting area

Internet - WiFi and wired Internet access

Entertainment - 55-inch LED TV with premium channels and Netflix

Food & Drink - 24-hour room service, minibar, and free bottled water

Sleep - Pillowtop bed, premium bedding, a down duvet, blackout drapes/curtains, and turndown service

Bathroom - Private bathroom, shower/tub combination, bathrobes, and slippers

Practical - Laptop-compatible safe, free newspaper, and iron/ironing board; rollaway/extra beds and free cribs/infant beds available on request

Comfort - Air conditioning and daily housekeeping

Accessibility - Low-height desk, wheelchair-width doorways, low-height counter and sink, low-height bed, grab bar near toilet, lever door handles, closed-captioned TV, wheelchair accessible, and visual fire alarm

Non-Smoking

Connecting/adjoining rooms can be requested, subject to availability

Standard Suite, 1 Bedroom, Non Smoking, View (1 Bedroom)

Photos of Standard Suite, 1 Bedroom, Non Smoking, View (1 Bedroom)

Room amenities

625 sq ft

Sleeps 4

1 King Bed

More details

Room information

Bed details

Sleeps

Max people: 4Max adults: 4Max children: 3

Room details

1 King Bed

625-sq-foot room with a balcony

Layout - Separate sitting area

Internet - WiFi and wired Internet access

Entertainment - 55-inch LED TV with premium channels and Netflix

Food & Drink - 24-hour room service, minibar, and free bottled water

Sleep - Pillowtop bed, premium bedding, a down duvet, blackout drapes/curtains, and turndown service

Bathroom - Private bathroom, shower/tub combination, bathrobes, and slippers

Practical - Laptop-compatible safe, free newspaper, and iron/ironing board; free cribs/infant beds available on request

Comfort - Air conditioning and daily housekeeping

Accessibility - Low-height desk, wheelchair-width doorways, low-height counter and sink, low-height bed, grab bar near toilet, lever door handles, closed-captioned TV, wheelchair accessible, and visual fire alarm

Need to Know - No rollaway/extra beds available

Non-Smoking

Connecting/adjoining rooms can be requested, subject to availability

Suite, 1 Bedroom, Non Smoking, Resort View

Photos of Suite, 1 Bedroom, Non Smoking, Resort View

4.6/5 guest room rating

Room amenities

625 sq ft

Resort view

Sleeps 4

1 King Bed

More details

Room information

Bed details

Sleeps

Max people: 4Max adults: 4Max children: 3

Room details

1 King Bed

625-sq-foot room, balcony with resort views

Layout - Separate sitting area

Internet - WiFi and wired Internet access

Entertainment - 55-inch LED TV with premium channels and Netflix

Food & Drink - 24-hour room service, minibar, and free bottled water

Sleep - Pillowtop bed, premium bedding, a down duvet, blackout drapes/curtains, and turndown service

Bathroom - Private bathroom, shower/tub combination, bathrobes, and slippers

Practical - Laptop-compatible safe, free newspaper, and iron/ironing board; rollaway/extra beds and free cribs/infant beds available on request

Comfort - Air conditioning and daily housekeeping

Accessibility - Low-height desk, wheelchair-width doorways, low-height counter and sink, low-height bed, grab bar near toilet, lever door handles, closed-captioned TV, wheelchair accessible, and visual fire alarm

Non-Smoking

Connecting/adjoining rooms can be requested, subject to availability

Club Suite, 1 Bedroom, Non Smoking, Bay View (Club Level, High Floor)

Photos of Club Suite, 1 Bedroom, Non Smoking, Bay View (Club Level, High Floor)

Room amenities

625 sq ft

Bay view

Sleeps 4

1 Double Bed

More details

Room information

Bed details

Sleeps

Max people: 4Max adults: 4Max children: 3

Room details

1 Double Bed

625-sq-foot room, balcony with bay views

Club Level - Buffet breakfast, lunch reception, and dinner reception

Layout - Separate sitting area

Internet - WiFi and wired Internet access

Entertainment - 55-inch LED TV with premium channels and Netflix

Food & Drink - 24-hour room service, minibar, and free bottled water

Sleep - Pillowtop bed, premium bedding, a down duvet, blackout drapes/curtains, and turndown service

Bathroom - Private bathroom, shower/tub combination, bathrobes, and slippers

Practical - Laptop-compatible safe, free newspaper, and iron/ironing board; free cribs/infant beds available on request

Comfort - Air conditioning and daily housekeeping

Accessibility - Low-height desk, wheelchair-width doorways, low-height counter and sink, low-height bed, grab bar near toilet, lever door handles, closed-captioned TV, wheelchair accessible, and visual fire alarm

Need to Know - No rollaway/extra beds available

Non-Smoking

Connecting/adjoining rooms can be requested, subject to availability

Standard Room, 1 King Bed, Balcony, View (Low Floor)

Photos of Standard Room, 1 King Bed, Balcony, View (Low Floor)

4.8/5 guest room rating

Room amenities

419 sq ft

Sleeps 3

1 King Bed

More details

Room information

Bed details

Sleeps

Max people: 3Max adults: 3Max children: 2

Room details

1 King Bed

419-sq-foot room with a balcony

Layout - Separate sitting area

Internet - WiFi and wired Internet access

Entertainment - 55-inch LED TV with premium channels and Netflix

Food & Drink - 24-hour room service, minibar, and free bottled water

Sleep - Pillowtop bed, premium bedding, a down duvet, blackout drapes/curtains, and turndown service

Bathroom - Private bathroom, shower/tub combination, bathrobes, and slippers

Practical - Laptop-compatible safe, free newspaper, and iron/ironing board; rollaway/extra beds and free cribs/infant beds available on request

Comfort - Air conditioning and daily housekeeping

Accessibility - Low-height desk, wheelchair-width doorways, low-height counter and sink, low-height bed, grab bar near toilet, lever door handles, closed-captioned TV, wheelchair accessible, and visual fire alarm

Non-Smoking

Connecting/adjoining rooms can be requested, subject to availability

Club Suite, 1 Bedroom, Non Smoking, Balcony (Sarasota, Club Level)

Photos of Club Suite, 1 Bedroom, Non Smoking, Balcony (Sarasota, Club Level)

Room amenities

1325 sq ft

Bay view

Sleeps 4

1 King Bed

More details

Room information

Bed details

Sleeps

Max people: 4Max adults: 4Max children: 3

Room details

1 King Bed

1325-sq-foot room, balcony with bay views

Club Level - Buffet breakfast, lunch reception, and dinner reception

Layout - Separate sitting area

Internet - WiFi and wired Internet access

Entertainment - 55-inch LED TV with premium channels and Netflix

Food & Drink - 24-hour room service, minibar, and free bottled water

Sleep - Pillowtop bed, premium bedding, a down duvet, blackout drapes/curtains, and turndown service

Bathroom - Private bathroom, shower/tub combination, bathrobes, and slippers

Practical - Laptop-compatible safe, free newspaper, and iron/ironing board; free cribs/infant beds available on request

Comfort - Air conditioning and daily housekeeping

Accessibility - Low-height desk, wheelchair-width doorways, low-height counter and sink, low-height bed, grab bar near toilet, lever door handles, closed-captioned TV, wheelchair accessible, and visual fire alarm

Need to Know - No rollaway/extra beds available

Non-Smoking

Connecting/adjoining rooms can be requested, subject to availability

Room, 1 King Bed, Balcony, Resort View

Photos of Room, 1 King Bed, Balcony, Resort View

4.5/5 guest room rating

Room amenities

419 sq ft

Resort view

Sleeps 3

1 King Bed

More details

Room information

Bed details

Sleeps

Max people: 3Max adults: 3Max children: 2

Room details

1 King Bed

419-sq-foot room, balcony with resort views

Layout - Separate sitting area

Internet - WiFi and wired Internet access

Entertainment - 55-inch LED TV with premium channels and Netflix

Food & Drink - 24-hour room service, minibar, and free bottled water

Sleep - Pillowtop bed, premium bedding, a down duvet, blackout drapes/curtains, and turndown service

Bathroom - Private bathroom, shower/tub combination, bathrobes, and slippers

Practical - Laptop-compatible safe, free newspaper, and iron/ironing board; rollaway/extra beds and free cribs/infant beds available on request

Comfort - Air conditioning and daily housekeeping

Accessibility - Low-height desk, wheelchair-width doorways, low-height counter and sink, low-height bed, grab bar near toilet, lever door handles, closed-captioned TV, wheelchair accessible, and visual fire alarm

Non-Smoking

Connecting/adjoining rooms can be requested, subject to availability

Club Suite, 1 Bedroom, Non Smoking (Ritz-Carlton, Club Level)

Photos of Club Suite, 1 Bedroom, Non Smoking (Ritz-Carlton, Club Level)

Room amenities

2450 sq ft

Bay view

Sleeps 4

1 King Bed

More details

Room information

Bed details

Sleeps

Max people: 4Max adults: 4Max children: 3

Room details

1 King Bed

2450-sq-foot room, balcony with bay views

Club Level - Buffet breakfast, lunch reception, and dinner reception

Layout - Separate sitting area

Internet - WiFi and wired Internet access

Entertainment - 55-inch LED TV with premium channels and Netflix

Food & Drink - 24-hour room service, minibar, and free bottled water

Sleep - Pillowtop bed, premium bedding, a down duvet, blackout drapes/curtains, and turndown service

Bathroom - Private bathroom, shower/tub combination, bathrobes, and slippers

Practical - Laptop-compatible safe, free newspaper, and iron/ironing board; free cribs/infant beds available on request

Comfort - Air conditioning and daily housekeeping

Accessibility - Low-height desk, wheelchair-width doorways, low-height counter and sink, low-height bed, grab bar near toilet, lever door handles, closed-captioned TV, wheelchair accessible, and visual fire alarm

Need to Know - No rollaway/extra beds available

Non-Smoking

Connecting/adjoining rooms can be requested, subject to availability

Room, 2 Queen Beds, Balcony, Resort View

Photos of Room, 2 Queen Beds, Balcony, Resort View

4.9/5 guest room rating

Room amenities

419 sq ft

Resort view

Sleeps 4

2 Queen Beds

More details

Room information

Bed details

Sleeps

Max people: 4Max adults: 4Max children: 3

Room details

2 Queen Beds

419-sq-foot room, balcony with resort views

Layout - Separate sitting area

Internet - WiFi and wired Internet access

Entertainment - 55-inch LED TV with premium channels and Netflix

Food & Drink - 24-hour room service, minibar, and free bottled water

Sleep - Pillowtop bed, premium bedding, a down duvet, blackout drapes/curtains, and turndown service

Bathroom - Private bathroom, shower/tub combination, bathrobes, and slippers

Practical - Laptop-compatible safe, free newspaper, and iron/ironing board; free cribs/infant beds available on request

Comfort - Air conditioning and daily housekeeping

Accessibility - Low-height desk, wheelchair-width doorways, low-height counter and sink, low-height bed, grab bar near toilet, lever door handles, closed-captioned TV, wheelchair accessible, and visual fire alarm

Need to Know - No rollaway/extra beds available

Non-Smoking

Connecting/adjoining rooms can be requested, subject to availability

Room, 1 King Bed, Balcony, Marina View

Photos of Room, 1 King Bed, Balcony, Marina View

4.7/5 guest room rating

Room amenities

419 sq ft

Marina view

Sleeps 3

1 King Bed

More details

Room information

Bed details

Sleeps

Max people: 3Max adults: 3Max children: 2

Room details

1 King Bed

419-sq-foot room, balcony with marina views

Layout - Separate sitting area

Internet - WiFi and wired Internet access

Entertainment - 55-inch LED TV with premium channels and Netflix

Food & Drink - 24-hour room service, minibar, and free bottled water

Sleep - Pillowtop bed, premium bedding, a down duvet, blackout drapes/curtains, and turndown service

Bathroom - Private bathroom, shower/tub combination, bathrobes, and slippers

Practical - Laptop-compatible safe, free newspaper, and iron/ironing board; rollaway/extra beds and free cribs/infant beds available on request

Comfort - Air conditioning and daily housekeeping

Accessibility - Low-height desk, wheelchair-width doorways, low-height counter and sink, low-height bed, grab bar near toilet, lever door handles, closed-captioned TV, wheelchair accessible, and visual fire alarm

Non-Smoking

Connecting/adjoining rooms can be requested, subject to availability

Standard Room, 2 Queen Beds, Balcony, View (Low Floor)

Photos of Standard Room, 2 Queen Beds, Balcony, View (Low Floor)

Room amenities

419 sq ft

Sleeps 4

2 Queen Beds

More details

Room information

Bed details

Sleeps

Max people: 4Max adults: 4Max children: 3

Room details

2 Queen Beds

419-sq-foot room with a balcony

Layout - Separate sitting area

Internet - WiFi and wired Internet access

Entertainment - 55-inch LED TV with premium channels and Netflix

Food & Drink - 24-hour room service, minibar, and free bottled water

Sleep - Pillowtop bed, premium bedding, a down duvet, blackout drapes/curtains, and turndown service

Bathroom - Private bathroom, shower/tub combination, bathrobes, and slippers

Practical - Laptop-compatible safe, free newspaper, and iron/ironing board; free cribs/infant beds available on request

Comfort - Air conditioning and daily housekeeping

Accessibility - Low-height desk, wheelchair-width doorways, low-height counter and sink, low-height bed, grab bar near toilet, lever door handles, closed-captioned TV, wheelchair accessible, and visual fire alarm

Need to Know - No rollaway/extra beds available

Non-Smoking

Connecting/adjoining rooms can be requested, subject to availability

Resort View Room, 1 King Bed, Non Smoking, Balcony (PURE Wellness)

Photos of Resort View Room, 1 King Bed, Non Smoking, Balcony (PURE Wellness)

Room amenities

419 sq ft

Resort view

Sleeps 3

1 King Bed

More details

Room information

Bed details

Sleeps

Max people: 3Max adults: 3Max children: 2

Room details

1 King Bed

419-sq-foot room, balcony with resort views

Layout - Separate sitting area

Internet - WiFi and wired Internet access

Entertainment - 55-inch LED TV with premium channels and Netflix

Food & Drink - 24-hour room service, minibar, and free bottled water

Sleep - Pillowtop bed, premium bedding, a down duvet, blackout drapes/curtains, and turndown service

Bathroom - Private bathroom, shower/tub combination, bathrobes, and slippers

Practical - Laptop-compatible safe, free newspaper, and iron/ironing board; free cribs/infant beds available on request

Comfort - Air conditioning and daily housekeeping

Accessibility - Low-height desk, wheelchair-width doorways, low-height counter and sink, low-height bed, grab bar near toilet, lever door handles, closed-captioned TV, wheelchair accessible, and visual fire alarm

Need to Know - No rollaway/extra beds available

Non-Smoking

Connecting/adjoining rooms can be requested, subject to availability

Room, 2 Queen Beds, Balcony, Marina View

Photos of Room, 2 Queen Beds, Balcony, Marina View

4.4/5 guest room rating

Room amenities

419 sq ft

Marina view

Sleeps 4

2 Queen Beds

More details

Room information

Bed details

Sleeps

Max people: 4Max adults: 4Max children: 3

Room details

2 Queen Beds

419-sq-foot room, balcony with marina views

Layout - Separate sitting area

Internet - WiFi and wired Internet access

Entertainment - 55-inch LED TV with premium channels and Netflix

Food & Drink - 24-hour room service, minibar, and free bottled water

Sleep - Pillowtop bed, premium bedding, a down duvet, blackout drapes/curtains, and turndown service

Bathroom - Private bathroom, shower/tub combination, bathrobes, and slippers

Practical - Laptop-compatible safe, free newspaper, and iron/ironing board; free cribs/infant beds available on request

Comfort - Air conditioning and daily housekeeping

Accessibility - Low-height desk, wheelchair-width doorways, low-height counter and sink, low-height bed, grab bar near toilet, lever door handles, closed-captioned TV, wheelchair accessible, and visual fire alarm

Need to Know - No rollaway/extra beds available

Non-Smoking

Connecting/adjoining rooms can be requested, subject to availability

Club Room, 1 King Bed, Non Smoking, Resort View (Club Level, High Floor)

Photos of Club Room, 1 King Bed, Non Smoking, Resort View (Club Level, High Floor)

5/5 guest room rating

Room amenities

419 sq ft

Resort view

Sleeps 3

1 King Bed

More details

Room information

Bed details

Sleeps

Max people: 3Max adults: 3Max children: 2

Room details

1 King Bed

419-sq-foot room, balcony with resort views

Club Level - Buffet breakfast, lunch reception, dinner reception, and light refreshments

Layout - Separate sitting area

Internet - WiFi and wired Internet access

Entertainment - 55-inch LED TV with premium channels and Netflix

Food & Drink - 24-hour room service, minibar, and free bottled water

Sleep - Pillowtop bed, premium bedding, a down duvet, blackout drapes/curtains, and turndown service

Bathroom - Private bathroom, shower/tub combination, bathrobes, and slippers

Practical - Laptop-compatible safe, free newspaper, and iron/ironing board; rollaway/extra beds and free cribs/infant beds available on request

Comfort - Air conditioning and daily housekeeping

Accessibility - Low-height desk, wheelchair-width doorways, low-height counter and sink, low-height bed, grab bar near toilet, lever door handles, closed-captioned TV, wheelchair accessible, and visual fire alarm

Non-Smoking

Connecting/adjoining rooms can be requested, subject to availability

Club Room, 1 King Bed, Non Smoking, Marina View (Club Level, High Floor)

Photos of Club Room, 1 King Bed, Non Smoking, Marina View (Club Level, High Floor)

4/5 guest room rating

Room amenities

419 sq ft

Marina view

Sleeps 3

1 King Bed

More details

Room information

Bed details

Sleeps

Max people: 3Max adults: 3Max children: 2

Room details

1 King Bed

419-sq-foot room, balcony with marina views

Club Level - Buffet breakfast, lunch reception, dinner reception, and light refreshments

Layout - Separate sitting area

Internet - WiFi and wired Internet access

Entertainment - 55-inch LED TV with premium channels and Netflix

Food & Drink - 24-hour room service, minibar, and free bottled water

Sleep - Pillowtop bed, premium bedding, a down duvet, blackout drapes/curtains, and turndown service

Bathroom - Private bathroom, shower/tub combination, bathrobes, and slippers

Practical - Laptop-compatible safe, free newspaper, and iron/ironing board; rollaway/extra beds and free cribs/infant beds available on request

Comfort - Air conditioning and daily housekeeping

Accessibility - Low-height desk, wheelchair-width doorways, low-height counter and sink, low-height bed, grab bar near toilet, lever door handles, closed-captioned TV, wheelchair accessible, and visual fire alarm

Non-Smoking

Connecting/adjoining rooms can be requested, subject to availability

Bay View Suite, 1 Bedroom, Non Smoking, Balcony

Photos of Bay View Suite, 1 Bedroom, Non Smoking, Balcony

Room amenities

625 sq ft

Bay view

Sleeps 4

1 King Bed

More details

Room information

Bed details

Sleeps

Max people: 4Max adults: 4Max children: 3

Room details

1 King Bed

625-sq-foot room, balcony with bay views

Layout - Bedroom and sitting area

Internet - WiFi and wired Internet access

Entertainment - 55-inch LED TV with premium channels and Netflix

Food & Drink - 24-hour room service, minibar, and free bottled water

Sleep - Pillowtop bed, premium bedding, a down duvet, blackout drapes/curtains, and turndown service

Bathroom - Private bathroom, shower/tub combination, bathrobes, and slippers

Practical - Laptop-compatible safe, free newspaper, and iron/ironing board; rollaway/extra beds and free cribs/infant beds available on request

Comfort - Air conditioning and daily housekeeping

Accessibility - Low-height desk, wheelchair-width doorways, low-height counter and sink, low-height bed, grab bar near toilet, lever door handles, closed-captioned TV, wheelchair accessible, and visual fire alarm

Non-Smoking

Connecting/adjoining rooms can be requested, subject to availability

Club Room, 2 Queen Beds, Non Smoking, Balcony, Resort View (Club Level)

Photos of Club Room, 2 Queen Beds, Non Smoking, Balcony, Resort View (Club Level)

Room amenities

419 sq ft

Resort view

Sleeps 4

2 Queen Beds

More details

Room information

Bed details

Sleeps

Max people: 4Max adults: 4Max children: 3

Room details

2 Queen Beds

419-sq-foot room, balcony with resort views

Club Level - Buffet breakfast, lunch reception, dinner reception, and light refreshments

Layout - Separate sitting area

Internet - WiFi and wired Internet access

Entertainment - 55-inch LED TV with premium channels and Netflix

Food & Drink - 24-hour room service, minibar, and free bottled water

Sleep - Pillowtop bed, premium bedding, a down duvet, blackout drapes/curtains, and turndown service

Bathroom - Private bathroom, shower/tub combination, bathrobes, and slippers

Practical - Laptop-compatible safe, free newspaper, and iron/ironing board; free cribs/infant beds available on request

Comfort - Air conditioning and daily housekeeping

Accessibility - Low-height desk, wheelchair-width doorways, low-height counter and sink, low-height bed, grab bar near toilet, lever door handles, closed-captioned TV, wheelchair accessible, and visual fire alarm

Need to Know - No rollaway/extra beds available

Non-Smoking

Connecting/adjoining rooms can be requested, subject to availability
Rating 5 - Excellent. 645 out of 883 reviews
Rating 4 - Good. 148 out of 883 reviews
Rating 3 - Okay. 50 out of 883 reviews
Rating 2 - Poor. 26 out of 883 reviews
Rating 1 - Terrible. 14 out of 883 reviews
4.6/5
Property conditions & facilities
Liked: Cleanliness, staff & service, amenities, property conditions & facilities
Stayed 1 night in Feb 2021
Liked: Cleanliness, staff & service, amenities, property conditions & facilities
Stayed 1 night in Jan 2021
Stayed 3 nights in Jan 2021
Liked: Cleanliness, staff & service, amenities, property conditions & facilities
Stayed 2 nights in Jan 2021
Liked: Cleanliness, staff & service, amenities, property conditions & facilities
City living with a great beach club. We enjoyed walking to great restaurants in the city and the bridge walk was a great way to stay healthy and take in the views of the bay.
Stayed 4 nights in Dec 2020
Stay in the know with the Expedia app
Get real-time notifications, view your trip details, and access mobile-only deals.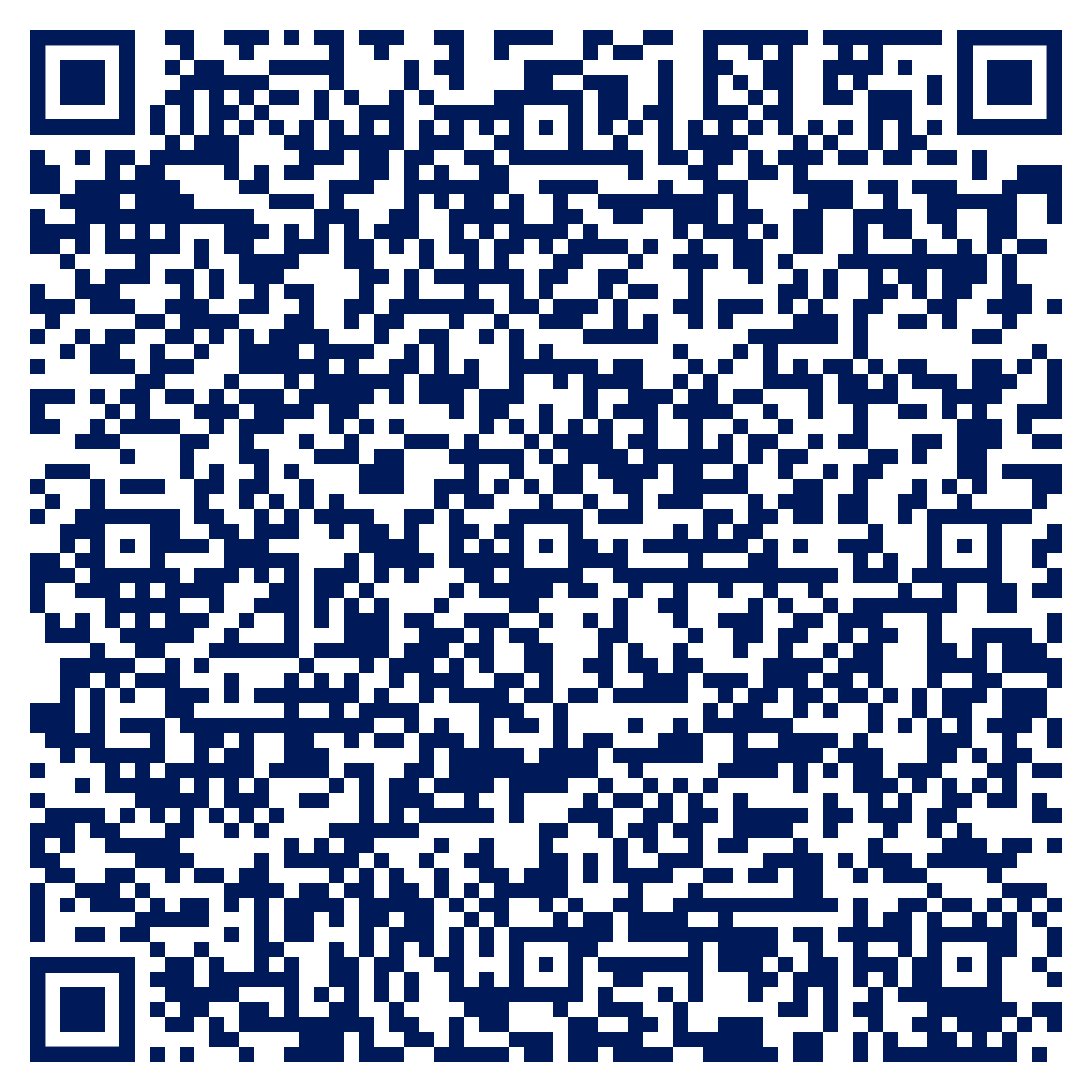 Scan the QR code