Overview of Best Western Plus Lacombe Inn & Suites
Choose dates to view prices
Suite, 2 Queen Beds, Non Smoking, Refrigerator & Microwave (Queen sofabed)

Photos of Suite, 2 Queen Beds, Non Smoking, Refrigerator & Microwave (Queen sofabed)

5/5 guest room rating

More details

Room information

Bed details

Sleeps

Max people: 6Max adults: 6Max children: 5

Room details

2 Queen Beds

Soundproofed room

Internet - Free WiFi and wired Internet access

Entertainment - LED television with digital channels and pay movies

Food & Drink - Refrigerator, microwave, and coffee/tea maker

Sleep - Bed sheets

Bathroom - Private bathroom, free toiletries, and a hair dryer

Practical - Free local calls, queen sofa bed, and iron/ironing board

Comfort - Air conditioning and daily housekeeping

Accessibility - Low-height counters and sink, braille signage, grab bar near toilet, and wheelchair accessible

Need to Know - No cribs (infant beds) available

Non-Smoking

Connecting/adjoining rooms can be requested, subject to availability

Standard Room, 1 King Bed, Non Smoking, Refrigerator & Microwave

Photos of Standard Room, 1 King Bed, Non Smoking, Refrigerator & Microwave

5/5 guest room rating

More details

Room information

Bed details

Sleeps

Max people: 2Max adults: 2Max children: 1

Room details

1 King Bed

Soundproofed room

Internet - Free WiFi and wired Internet access

Entertainment - LED television with digital channels and pay movies

Food & Drink - Refrigerator, microwave, and coffee/tea maker

Sleep - Bed sheets

Bathroom - Private bathroom, free toiletries, and a hair dryer

Practical - Iron/ironing board, desk, and phone

Comfort - Air conditioning and daily housekeeping

Accessibility - Low-height counters and sink, braille signage, grab bar near toilet, and wheelchair accessible

Need to Know - No cribs (infant beds) available

Non-Smoking

Connecting/adjoining rooms can be requested, subject to availability

Standard Room, 1 King Bed, Non Smoking

Photos of Standard Room, 1 King Bed, Non Smoking

Room information

Bed details

Sleeps

Max people: 2Max adults: 2Max children: 1

Room details

1 King Bed

Soundproofed room

Internet - Free WiFi and wired Internet access

Entertainment - LED television with digital channels and pay movies

Food & Drink - Kitchen with refrigerator, microwave, and coffee/tea maker

Sleep - Bed sheets

Bathroom - Private bathroom, free toiletries, and a hair dryer

Practical - Iron/ironing board, desk, and phone

Comfort - Air conditioning and daily housekeeping

Accessibility - Low-height counters and sink, braille signage, grab bar near toilet, and wheelchair accessible

Need to Know - No cribs (infant beds) available

Non-Smoking

Connecting/adjoining rooms can be requested, subject to availability

Suite, 1 King Bed, Non Smoking, Refrigerator & Microwave

Photos of Suite, 1 King Bed, Non Smoking, Refrigerator & Microwave

5/5 guest room rating

More details

Room information

Bed details

Sleeps

Max people: 4Max adults: 4Max children: 3

Room details

1 King Bed

Soundproofed room

Internet - Free WiFi and wired Internet access

Entertainment - LED television with digital channels and pay movies

Food & Drink - Refrigerator, microwave, and coffee/tea maker

Sleep - Bed sheets

Bathroom - Private bathroom, free toiletries, and a hair dryer

Practical - Free local calls, queen sofa bed, and iron/ironing board

Comfort - Air conditioning and daily housekeeping

Accessibility - Low-height counters and sink, braille signage, grab bar near toilet, and wheelchair accessible

Need to Know - No cribs (infant beds) available

Non-Smoking

Connecting/adjoining rooms can be requested, subject to availability

Standard Room, 2 Queen Beds, Accessible, Non Smoking (Walk-in Shower;Pet Friendly)

Photos of Standard Room, 2 Queen Beds, Accessible, Non Smoking (Walk-in Shower;Pet Friendly)

5/5 guest room rating

More details

Room information

Bed details

Sleeps

Max people: 4Max adults: 4Max children: 3

Room details

2 Queen Beds

Soundproofed room

Internet - Free WiFi

Entertainment - LED television with digital channels and pay movies

Food & Drink - Refrigerator, microwave, and coffee/tea maker

Sleep - Bed sheets

Bathroom - Private bathroom, free toiletries, and a hair dryer

Practical - Iron/ironing board, desk, and phone

Comfort - Air conditioning and daily housekeeping

Accessibility - Low-height counters and sink, braille signage, grab bar near toilet, and wheelchair accessible

Need to Know - No cribs (infant beds) available

Non-Smoking, pet friendly

Connecting/adjoining rooms can be requested, subject to availability

Suite, 1 King Bed, Non Smoking (Queen sofabed)

Photos of Suite, 1 King Bed, Non Smoking (Queen sofabed)

Room information

Bed details

Sleeps

Max people: 4Max adults: 4Max children: 3

Room details

1 King Bed

Soundproofed room

Internet - Free WiFi and wired Internet access

Entertainment - LED television with digital channels and pay movies

Food & Drink - Kitchen with refrigerator, microwave, and coffee/tea maker

Sleep - Bed sheets

Bathroom - Private bathroom, free toiletries, and a hair dryer

Practical - Free local calls, queen sofa bed, and iron/ironing board

Comfort - Air conditioning and daily housekeeping

Accessibility - Low-height counters and sink, braille signage, grab bar near toilet, and wheelchair accessible

Need to Know - No cribs (infant beds) available

Non-Smoking

Connecting/adjoining rooms can be requested, subject to availability

Suite, 1 King Bed, Non Smoking, Jetted Tub

Photos of Suite, 1 King Bed, Non Smoking, Jetted Tub

5/5 guest room rating

More details

Room information

Bed details

Sleeps

Max people: 2Max adults: 2Max children: 1

Room details

1 King Bed

Soundproofed room

Relax - Fireplace

Internet - Free WiFi and wired Internet access

Entertainment - LED television with digital channels and pay movies

Food & Drink - Refrigerator, microwave, and coffee/tea maker

Sleep - Bed sheets

Bathroom - Private bathroom, jetted bathtub

Practical - Iron/ironing board, desk, and phone

Comfort - Air conditioning and daily housekeeping

Accessibility - Low-height counters and sink, braille signage, grab bar near toilet, and wheelchair accessible

Need to Know - No cribs (infant beds) available

Non-Smoking

Connecting/adjoining rooms can be requested, subject to availability

Standard Room, 2 Queen Beds, Non Smoking, Refrigerator & Microwave (Bunk beds)

Photos of Standard Room, 2 Queen Beds, Non Smoking, Refrigerator & Microwave (Bunk beds)

5/5 guest room rating

More details

Room information

Bed details

Sleeps

Max people: 6Max adults: 6Max children: 5

Room details

2 Queen Beds

Soundproofed room

Internet - Free WiFi and wired Internet access

Entertainment - LED television with digital channels and pay movies

Food & Drink - Refrigerator, microwave, and coffee/tea maker

Sleep - Bed sheets

Bathroom - Private bathroom, free toiletries, and a hair dryer

Practical - Iron/ironing board, desk, and phone

Comfort - Air conditioning and daily housekeeping

Accessibility - Low-height counters and sink, braille signage, grab bar near toilet, and wheelchair accessible

Need to Know - No cribs (infant beds) available

Non-Smoking

Connecting/adjoining rooms can be requested, subject to availability

Suite, 2 Queen Beds, Non Smoking, Refrigerator & Microwave (Queen sofabed)

Photos of Suite, 2 Queen Beds, Non Smoking, Refrigerator & Microwave (Queen sofabed)

5/5 guest room rating

More details

Room information

Bed details

Sleeps

Max people: 6Max adults: 6Max children: 5

Room details

2 Queen Beds

Soundproofed room

Internet - Free WiFi and wired Internet access

Entertainment - LED television with digital channels and pay movies

Food & Drink - Refrigerator, microwave, and coffee/tea maker

Sleep - Bed sheets

Bathroom - Private bathroom, free toiletries, and a hair dryer

Practical - Free local calls, queen sofa bed, and iron/ironing board

Comfort - Air conditioning and daily housekeeping

Accessibility - Low-height counters and sink, braille signage, grab bar near toilet, and wheelchair accessible

Need to Know - No cribs (infant beds) available

Non-Smoking

Connecting/adjoining rooms can be requested, subject to availability

Suite, Multiple Beds, Non Smoking, Refrigerator & Microwave

Photos of Suite, Multiple Beds, Non Smoking, Refrigerator & Microwave

4.3/5 guest room rating

Room amenities

Sleeps 6

1 King Bed and 1 Queen Bed

More details

Room information

Bed details

Sleeps

Max people: 6Max adults: 6Max children: 5

Room details

1 King Bed and 1 Queen Bed

Soundproofed room

Internet - Free WiFi and wired Internet access

Entertainment - LED television with digital channels and pay movies

Food & Drink - Refrigerator, microwave, and coffee/tea maker

Sleep - Bed sheets

Bathroom - Private bathroom, free toiletries, and a hair dryer

Practical - Free local calls, queen sofa bed, and iron/ironing board

Comfort - Air conditioning and daily housekeeping

Accessibility - Low-height counters and sink, braille signage, grab bar near toilet, and wheelchair accessible

Need to Know - No cribs (infant beds) available

Non-Smoking

Connecting/adjoining rooms can be requested, subject to availability

Suite, 2 Bedrooms, Non Smoking (Queen sofabed)

Photos of Suite, 2 Bedrooms, Non Smoking (Queen sofabed)

Room information

Bed details

Sleeps

Max people: 6Max adults: 6Max children: 5

Room details

2 Twin Beds

Soundproofed room

Internet - Free WiFi and wired Internet access

Entertainment - LED television with digital channels and pay movies

Food & Drink - Kitchen with refrigerator, microwave, and coffee/tea maker

Sleep - Bed sheets

Bathroom - Private bathroom, free toiletries, and a hair dryer

Practical - Free local calls, queen sofa bed, and iron/ironing board

Comfort - Air conditioning and daily housekeeping

Accessibility - Low-height counters and sink, braille signage, grab bar near toilet, and wheelchair accessible

Need to Know - No cribs (infant beds) available

Non-Smoking

Connecting/adjoining rooms can be requested, subject to availability

Standard Room, 2 Queen Beds, Non Smoking, Refrigerator & Microwave

Photos of Standard Room, 2 Queen Beds, Non Smoking, Refrigerator & Microwave

4.7/5 guest room rating

More details

Room information

Bed details

Sleeps

Max people: 4Max adults: 4Max children: 3

Room details

2 Queen Beds

Soundproofed room

Internet - Free WiFi and wired Internet access

Entertainment - LED television with digital channels and pay movies

Food & Drink - Refrigerator, microwave, and coffee/tea maker

Sleep - Bed sheets

Bathroom - Private bathroom, free toiletries, and a hair dryer

Practical - Iron/ironing board, desk, and phone

Comfort - Air conditioning and daily housekeeping

Accessibility - Low-height counters and sink, braille signage, grab bar near toilet, and wheelchair accessible

Need to Know - No cribs (infant beds) available

Non-Smoking

Connecting/adjoining rooms can be requested, subject to availability

Suite, 1 King Bed, Non Smoking, Refrigerator & Microwave (Queen sofabed)

Photos of Suite, 1 King Bed, Non Smoking, Refrigerator & Microwave (Queen sofabed)

4.9/5 guest room rating

More details

Room information

Bed details

Sleeps

Max people: 4Max adults: 4Max children: 3

Room details

1 King Bed

Soundproofed room

Internet - Free WiFi and wired Internet access

Entertainment - LED television with digital channels and pay movies

Food & Drink - Refrigerator, microwave, and coffee/tea maker

Sleep - Bed sheets

Bathroom - Private bathroom, free toiletries, and a hair dryer

Practical - Free local calls, queen sofa bed, and iron/ironing board

Comfort - Air conditioning and daily housekeeping

Accessibility - Low-height counters and sink, braille signage, grab bar near toilet, and wheelchair accessible

Need to Know - No cribs (infant beds) available

Non-Smoking

Connecting/adjoining rooms can be requested, subject to availability

Suite, 1 King Bed, Non Smoking (Queen sofabed)

Photos of Suite, 1 King Bed, Non Smoking (Queen sofabed)

Room information

Bed details

Sleeps

Max people: 4Max adults: 4Max children: 3

Room details

1 King Bed

Soundproofed room

Internet - Free WiFi and wired Internet access

Entertainment - LED television with digital channels and pay movies

Food & Drink - Kitchen with refrigerator, microwave, and coffee/tea maker

Sleep - Bed sheets

Bathroom - Private bathroom, free toiletries, and a hair dryer

Practical - Free local calls, queen sofa bed, and iron/ironing board

Comfort - Air conditioning and daily housekeeping

Accessibility - Low-height counters and sink, braille signage, grab bar near toilet, and wheelchair accessible

Need to Know - No cribs (infant beds) available

Non-Smoking

Connecting/adjoining rooms can be requested, subject to availability
Rating 5 - Excellent. 140 out of 209 reviews
Rating 4 - Good. 55 out of 209 reviews
Rating 3 - Okay. 9 out of 209 reviews
Rating 2 - Poor. 2 out of 209 reviews
Rating 1 - Terrible. 3 out of 209 reviews
4.7/5
Property conditions & facilities
Liked: Cleanliness, staff & service, amenities, property conditions & facilities
Stayed 2 nights in Feb 2021
Stayed 2 nights in Feb 2021
Travelled with family and small children
Liked: Cleanliness, property conditions & facilities
Disliked: Staff & service
Check in went smoothly. Got to the room and noticed they provided 2 towels and 1 face cloth for 4 people. I called to get more towels and was told I could pick them up at the front desk. Go down from the 4th floor to get the towels. Go to give the children a bath and the hot water is warm can't get hot water. After the bath the tub does not drain quickly at all. The morning front desk staff was very pleasant. Breakfast was limited but still offered a few different items I feel for the price that was paid I was ripped off. I understand restrictions due to Covid, however the overall experience left a sour taste.
Stayed 1 night in Jan 2021
Travelled with family, Business traveller
Liked: Cleanliness, staff & service, property conditions & facilities
This is a very nice hotel in a quiet spot in town. Would definitely recommend staying here.
Stayed 1 night in Dec 2020
Liked: Cleanliness, staff & service, property conditions & facilities, room comfort
Great Stay! Excellent Experience!
Stayed Oct 2020....so a little different- but in great ways! Pool is open and you book a time for only people in your "bubble" We got to enjoy an hour in the pool by ourselves! The dividers between front desk and customers is decorative and hotel-like unlike most stores. Bed was very comfy...even the couch was comfy! They still offer breakfast - you choose from a small menu and they give it to you from the front desk, can still get coffee and there is also a coffee maker in the room (ours did anyways) Convenient location, not far from highway but also close to town. Every staff member we had contact with was extremely friendly. We will be back.
Stayed 1 night in Oct 2020
Stay in the know with the Expedia app
Get real-time notifications, view your trip details, and access mobile-only deals.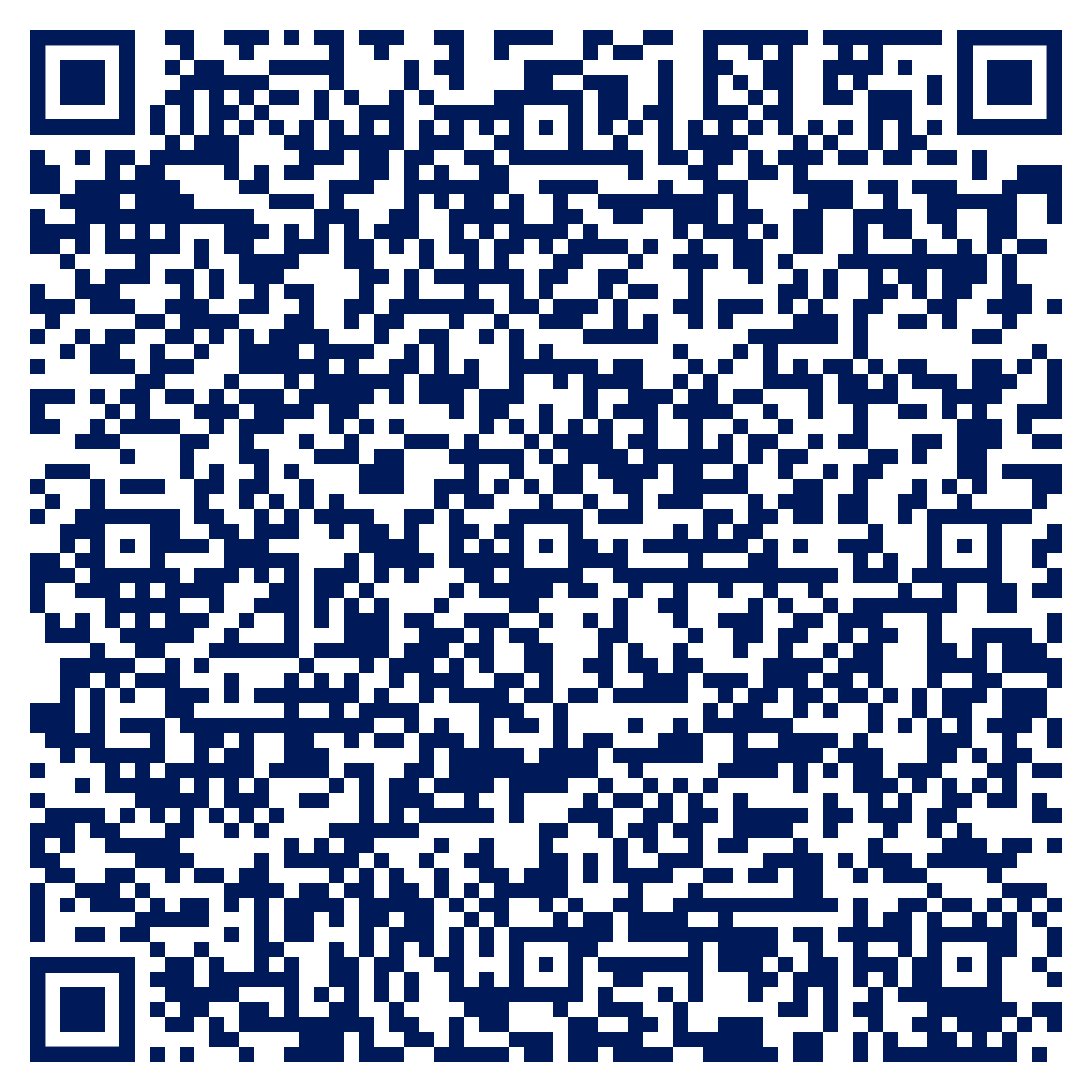 Scan the QR code