Overview of Hotel Granvia Osaka
Choose dates to view prices
Standard Twin Room, Non Smoking, City View

Photos of Standard Twin Room, Non Smoking, City View

4.2/5 guest room rating

Room amenities

269 sq ft

City view

Sleeps 4

2 Twin Beds

More details

Room information

Bed details

Sleeps

Max people: 4Max adults: 2Max children: 2

Room details

2 Twin Beds

269-sq-foot room with city views

Relax - In-room massage available

Internet - Free WiFi and wired Internet access

Entertainment - Flat-screen TV with digital channels and pay movies

Food & Drink - Refrigerator, room service (limited hours), and free bottled water

Sleep - Hypo-allergenic bedding, a down duvet, a pillow menu, blackout drapes/curtains, and bed sheets

Bathroom - Private bathroom, deep soaking bathtub

Practical - Laptop workspace, phone, and iron/ironing board (on request); rollaway/extra beds and free cribs/infant beds available on request

Comfort - Daily housekeeping and climate-controlled heating and air conditioning

Accessibility - Bathroom grab bars

Non-Smoking

Studio Twin Room, Non Smoking, City View

Photos of Studio Twin Room, Non Smoking, City View

Room amenities

215 sq ft

City view

Sleeps 4

2 Twin Beds

More details

Room information

Bed details

Sleeps

Max people: 4Max adults: 2Max children: 2

Room details

2 Twin Beds

215-sq-foot room with city views

Relax - In-room massage available

Internet - Free WiFi and wired Internet access

Entertainment - Flat-screen TV with digital channels and pay movies

Food & Drink - Refrigerator, room service (limited hours), and free bottled water

Sleep - Hypo-allergenic bedding, a down duvet, a pillow menu, blackout drapes/curtains, and bed sheets

Bathroom - Private bathroom, deep soaking bathtub

Practical - Laptop workspace, phone, and iron/ironing board (on request)

Comfort - Daily housekeeping and climate-controlled heating and air conditioning

Accessibility - Bathroom grab bars

Need to Know - No cribs (infant beds) or rollaway/extra beds available

Non-Smoking

Reluxe Double Room, Non Smoking, City View

Photos of Reluxe Double Room, Non Smoking, City View

Room amenities

377 sq ft

City view

Sleeps 3

1 Queen Bed

More details

Room information

Bed details

Sleeps

Max people: 3Max adults: 2Max children: 1

Room details

1 Queen Bed

377-sq-foot room with city views

Relax - In-room massage available

Internet - Free WiFi and wired Internet access

Entertainment - Flat-screen TV with digital channels and pay movies

Food & Drink - Refrigerator, room service (limited hours), and free bottled water

Sleep - Hypo-allergenic bedding, a down duvet, a pillow menu, blackout drapes/curtains, and bed sheets

Bathroom - Private bathroom, deep soaking bathtub

Practical - Desk, phone, and iron/ironing board (on request)

Comfort - Daily housekeeping and climate-controlled heating and air conditioning

Accessibility - Bathroom grab bars

Need to Know - No cribs (infant beds) or rollaway/extra beds available

Non-Smoking

Family Quadruple Room, Non Smoking, City View

Photos of Family Quadruple Room, Non Smoking, City View

Room amenities

463 sq ft

City view

Sleeps 8

4 Twin Beds

More details

Room information

Bed details

Sleeps

Max people: 8Max adults: 4Max children: 4

Room details

4 Twin Beds

463-sq-foot room with city views

Relax - In-room massage available

Internet - Free WiFi and wired Internet access

Entertainment - Flat-screen TV with digital channels and pay movies

Food & Drink - Refrigerator, room service (limited hours), and free bottled water

Sleep - Hypo-allergenic bedding, a down duvet, a pillow menu, blackout drapes/curtains, and bed sheets

Bathroom - Private bathroom, deep soaking bathtub

Practical - Laptop workspace, phone, and iron/ironing board (on request)

Comfort - Daily housekeeping and climate-controlled heating and air conditioning

Accessibility - Bathroom grab bars

Need to Know - No cribs (infant beds) or rollaway/extra beds available

Non-Smoking

Granvia Twin Room (Higher Class) Non-Smoking

Photos of Granvia Twin Room (Higher Class) Non-Smoking

Room amenities

409 sq ft

City view

Sleeps 4

2 Twin Beds

More details

Room information

Bed details

Sleeps

Max people: 4Max adults: 2Max children: 2

Room details

2 Twin Beds

409-sq-foot room with city views

Executive Level - Executive Lounge access, light refreshments, and Internet access in the lounge

Relax - In-room massage available

Internet - Free WiFi and wired Internet access

Entertainment - Flat-screen TV with digital channels and pay movies

Food & Drink - Refrigerator, minibar, espresso maker, and electric kettle

Sleep - Hypo-allergenic bedding, a down duvet, a pillow menu, blackout drapes/curtains, and bed sheets

Bathroom - Private bathroom, deep soaking bathtub

Practical - Laptop workspace, phone, and iron/ironing board (on request); rollaway/extra beds and free cribs/infant beds available on request

Comfort - Daily housekeeping and climate-controlled heating and air conditioning

Accessibility - Bathroom grab bars

Non-Smoking

Moderate Double Room (Higher Class)Non-smoking, City View

Photos of Moderate Double Room (Higher Class)Non-smoking, City View

Room amenities

269 sq ft

City view

Sleeps 3

1 King Bed

More details

Room information

Bed details

Sleeps

Max people: 3Max adults: 2Max children: 1

Room details

1 King Bed

269-sq-foot room with city views

Executive Level - Executive Lounge access, light refreshments, and Internet access in the lounge

Relax - In-room massage available

Internet - Free WiFi and wired Internet access

Entertainment - Flat-screen TV with digital channels and pay movies

Food & Drink - Refrigerator, minibar, espresso maker, and electric kettle

Sleep - Hypo-allergenic bedding, a down duvet, a pillow menu, blackout drapes/curtains, and bed sheets

Bathroom - Private bathroom, deep soaking bathtub

Practical - Laptop workspace, phone, and iron/ironing board (on request)

Comfort - Daily housekeeping and climate-controlled heating and air conditioning

Accessibility - Bathroom grab bars

Need to Know - No cribs (infant beds) or rollaway/extra beds available

Non-Smoking

Single Room, Smoking, City View

Photos of Single Room, Smoking, City View

Room amenities

215 sq ft

City view

Sleeps 2

1 Twin Bed

More details

Room information

Bed details

Sleeps

Max people: 2Max adults: 1Max children: 1

Room details

1 Twin Bed

215-sq-foot room with city views

Relax - In-room massage available

Internet - Free WiFi and wired Internet access

Entertainment - Flat-screen TV with digital channels and pay movies

Food & Drink - Refrigerator, room service (limited hours), and free bottled water

Sleep - Hypo-allergenic bedding, a down duvet, a pillow menu, blackout drapes/curtains, and bed sheets

Bathroom - Private bathroom, deep soaking bathtub

Practical - Laptop workspace, phone, and iron/ironing board (on request)

Comfort - Daily housekeeping and climate-controlled heating and air conditioning

Accessibility - Bathroom grab bars

Need to Know - No cribs (infant beds) or rollaway/extra beds available

Smoking

Economy Triple Room, Non Smoking, City View

Photos of Economy Triple Room, Non Smoking, City View

4.6/5 guest room rating

Room amenities

269 sq ft

City view

Sleeps 6

3 Twin Beds

More details

Room information

Bed details

Sleeps

Max people: 6Max adults: 3Max children: 3

Room details

3 Twin Beds

269-sq-foot room with city views

Relax - In-room massage available

Internet - Free WiFi and wired Internet access

Entertainment - Flat-screen TV with digital channels and pay movies

Food & Drink - Refrigerator, room service (limited hours), and free bottled water

Sleep - Hypo-allergenic bedding, a down duvet, a pillow menu, blackout drapes/curtains, and bed sheets

Bathroom - Private bathroom, deep soaking bathtub

Practical - Laptop workspace, phone, and iron/ironing board (on request)

Comfort - Daily housekeeping and climate-controlled heating and air conditioning

Accessibility - Bathroom grab bars

Need to Know - No cribs (infant beds) or rollaway/extra beds available

Non-Smoking

Placid Double Room (Higher Class )Non-smoking, No View

Photos of Placid Double Room (Higher Class )Non-smoking, No View

4.2/5 guest room rating

Room amenities

237 sq ft

Sleeps 3

1 Queen Bed

More details

Room information

Bed details

Sleeps

Max people: 3Max adults: 2Max children: 1

Room details

1 Queen Bed

237 sq feet

Executive Level - Executive Lounge access, light refreshments, and Internet access in the lounge

Relax - In-room massage available

Internet - Free WiFi and wired Internet access

Entertainment - Flat-screen TV with digital channels and pay movies

Food & Drink - Refrigerator, room service (limited hours), and free bottled water

Sleep - Hypo-allergenic bedding, a down duvet, a pillow menu, blackout drapes/curtains, and bed sheets

Bathroom - Private bathroom, deep soaking bathtub

Practical - Desk, phone, and iron/ironing board (on request)

Comfort - Daily housekeeping and climate-controlled heating and air conditioning

Accessibility - Bathroom grab bars

Need to Know - No cribs (infant beds) or rollaway/extra beds available

Non-Smoking

Standard Double Room, 1 Bedroom, City View

Photos of Standard Double Room, 1 Bedroom, City View

3.9/5 guest room rating

Room amenities

215 sq ft

City view

Sleeps 3

1 Queen Bed

More details

Room information

Bed details

Sleeps

Max people: 3Max adults: 2Max children: 1

Room details

1 Queen Bed

215-sq-foot room with city views

Relax - In-room massage available

Internet - Free WiFi and wired Internet access

Entertainment - Flat-screen TV with digital channels and pay movies

Food & Drink - Refrigerator, room service (limited hours), and free bottled water

Sleep - Hypo-allergenic bedding, a down duvet, a pillow menu, blackout drapes/curtains, and bed sheets

Bathroom - Private bathroom, deep soaking bathtub

Practical - Laptop workspace, phone, and iron/ironing board (on request)

Comfort - Daily housekeeping and climate-controlled heating and air conditioning

Accessibility - Bathroom grab bars

Need to Know - No cribs (infant beds) or rollaway/extra beds available

Non-Smoking

Deluxe Single Room, Non Smoking, City View

Photos of Deluxe Single Room, Non Smoking, City View

4.6/5 guest room rating

Room amenities

215 sq ft

City view

Sleeps 2

1 Twin Bed

More details

Room information

Bed details

Sleeps

Max people: 2Max adults: 1Max children: 1

Room details

1 Twin Bed

215-sq-foot room with city views

Relax - In-room massage available

Internet - Free WiFi and wired Internet access

Entertainment - Flat-screen TV with digital channels and pay movies

Food & Drink - Refrigerator, room service (limited hours), and free bottled water

Sleep - Hypo-allergenic bedding, a down duvet, a pillow menu, blackout drapes/curtains, and bed sheets

Bathroom - Private bathroom, deep soaking bathtub

Practical - Laptop workspace, phone, and iron/ironing board (on request)

Comfort - Daily housekeeping and climate-controlled heating and air conditioning

Accessibility - Bathroom grab bars

Need to Know - No cribs (infant beds) or rollaway/extra beds available

Non-Smoking
Rating 5 - Excellent. 350 out of 970 reviews
Rating 4 - Good. 422 out of 970 reviews
Rating 3 - Okay. 147 out of 970 reviews
Rating 2 - Poor. 39 out of 970 reviews
Rating 1 - Terrible. 12 out of 970 reviews
4.0/5
Property conditions & facilities
Liked: Cleanliness, staff & service
Disliked: Property conditions & facilities, room comfort
Stayed 2 nights in Jul 2020
Stayed 1 night in Jul 2020
Liked: Cleanliness, staff & service
Although the staff was helpful, it was surprising that no hand sanitizer was present in the common areas- especially since Osaka had the third highest COVID19 infections in Japan. All the other hotels I had visited in Chiba, Nara & Kyoto had sanitizer at all entrances & in the lobby
Stayed 2 nights in Mar 2020
Liked: Cleanliness, amenities
Disliked: Staff & service
Stayed 2 nights in Jan 2020
e location is ideal being in the train station. It was relatively easy to find with signs in the station. The lobby is lovely and the staff fantastic. Our room was worn. The furnishings were worn and consumed a lot of valuable space in the room. In a tiny space more thought needs to go into using every nook and cranny. Additionally the room had a funk of old cigarette smoke and man cave.
Stayed 1 night in Jan 2020
Stay in the know with the Expedia app
Get real-time notifications, view your trip details, and access mobile-only deals.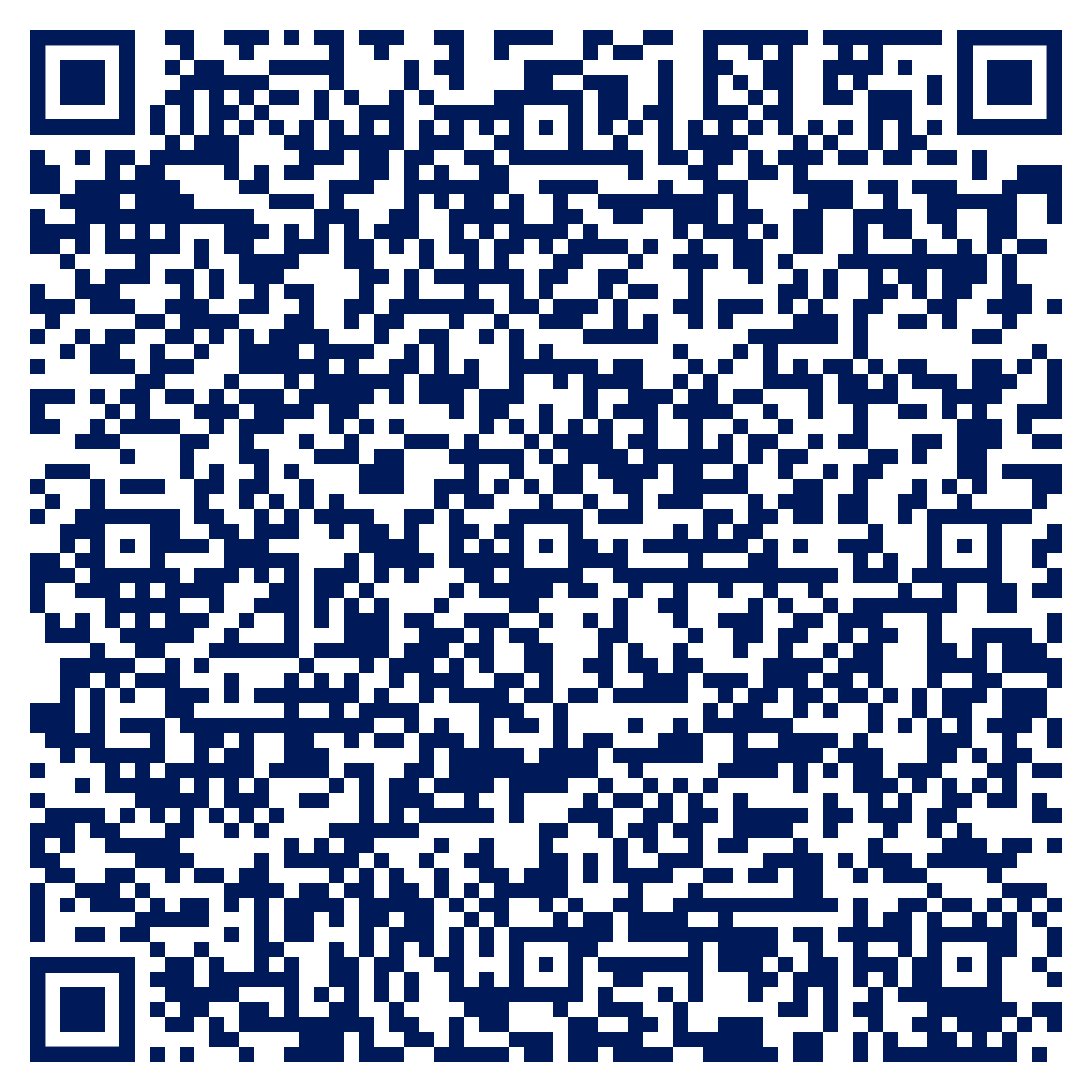 Scan the QR code