Overview of Row NYC
Choose dates to view prices
Standard Room

Room amenities

139 sq ft

Sleeps 2

1 Double Bed

More details

Room information

Bed details

Sleeps

Max people: 2Max adults: 2Max children: 1

Room details

1 Double Bed

139 sq feet

Internet - Free WiFi and wired Internet access

Entertainment - 32-inch LCD TV, premium channels, and iPod dock

Food & Drink - Refrigerator (on request)

Sleep - Pillowtop bed, premium bedding, and blackout drapes/curtains

Bathroom - Private bathroom, shower/tub combination, free toiletries, and a hair dryer

Practical - Free international calls, laptop-compatible safe, and iron/ironing board

Comfort - Climate-controlled air conditioning

Need to Know - Housekeeping on request

Non-Smoking

Connecting/adjoining rooms can be requested, subject to availability

Superior Room

3.7/5 guest room rating

Room amenities

139 sq ft

Sleeps 2

1 Double Bed

More details

Room information

Bed details

Sleeps

Max people: 2Max adults: 2Max children: 1

Room details

1 Double Bed

139 sq feet

Internet - Free WiFi and wired Internet access

Entertainment - 32-inch LCD TV, premium channels, and iPod dock

Food & Drink - Refrigerator (on request)

Sleep - Pillowtop bed, premium bedding, and blackout drapes/curtains

Bathroom - Private bathroom, shower/tub combination, free toiletries, and a hair dryer

Practical - Free international calls, laptop-compatible safe, and iron/ironing board

Comfort - Climate-controlled air conditioning

Need to Know - Housekeeping on request

Non-Smoking

Connecting/adjoining rooms can be requested, subject to availability

Deluxe Room, City View

Photos of Deluxe Room, City View

Room amenities

161 sq ft

City view

Sleeps 2

1 Double Bed

More details

Room information

Bed details

Sleeps

Max people: 2Max adults: 2Max children: 1

Room details

1 Double Bed

161-sq-foot room with city views

Internet - Free WiFi and wired Internet access

Entertainment - 32-inch LCD TV, premium channels, and iPod dock

Food & Drink - Refrigerator (on request)

Sleep - Pillowtop bed, premium bedding, and blackout drapes/curtains

Bathroom - Private bathroom, shower/tub combination, free toiletries, and a hair dryer

Practical - Free international calls, laptop-compatible safe, and iron/ironing board

Comfort - Climate-controlled air conditioning

Need to Know - Housekeeping on request

Non-Smoking

Connecting/adjoining rooms can be requested, subject to availability

Standard Room

Room amenities

129 sq ft

Sleeps 2

1 Double Bed

More details

Room information

Bed details

Sleeps

Max people: 2Max adults: 2Max children: 1

Room details

1 Double Bed

129 sq feet

Internet - Free WiFi and wired Internet access

Entertainment - 32-inch LCD TV, premium channels, and iPod dock

Food & Drink - Refrigerator (on request)

Sleep - Pillowtop bed, premium bedding, and blackout drapes/curtains

Bathroom - Private bathroom, shower/tub combination, free toiletries, and a hair dryer

Practical - Free international calls, laptop-compatible safe, and iron/ironing board

Comfort - Climate-controlled air conditioning

Need to Know - Housekeeping on request

Non-Smoking

Connecting/adjoining rooms can be requested, subject to availability

Superior Room (ADA)

Photos of Superior Room (ADA)

3.6/5 guest room rating

Room amenities

325 sq ft

Sleeps 2

1 Double Bed

More details

Room information

Bed details

Sleeps

Max people: 2Max adults: 2Max children: 1

Room details

1 Double Bed

325 sq feet

Internet - Free WiFi and wired Internet access

Entertainment - 32-inch LCD TV, premium channels, and iPod dock

Food & Drink - Refrigerator (on request)

Sleep - Pillowtop bed, premium bedding, and blackout drapes/curtains

Bathroom - Private bathroom, shower/tub combination, free toiletries, and a hair dryer

Practical - Free international calls, laptop-compatible safe, and iron/ironing board

Comfort - Climate-controlled air conditioning

Need to Know - Housekeeping on request

Non-Smoking

Connecting/adjoining rooms can be requested, subject to availability

Deluxe Room, 1 King Bed

Photos of Deluxe Room, 1 King Bed

Room amenities

236 sq ft

Sleeps 2

1 King Bed

More details

Room information

Bed details

Sleeps

Max people: 2Max adults: 2Max children: 1

Room details

1 King Bed

236 sq feet

Internet - Free WiFi and wired Internet access

Entertainment - 32-inch LCD TV, premium channels, and iPod dock

Food & Drink - Refrigerator (on request)

Sleep - Pillowtop bed, premium bedding, and blackout drapes/curtains

Bathroom - Private bathroom, shower/tub combination, free toiletries, and a hair dryer

Practical - Free international calls, laptop-compatible safe, and iron/ironing board

Comfort - Climate-controlled air conditioning

Need to Know - Housekeeping on request

Non-Smoking

Connecting/adjoining rooms can be requested, subject to availability

Executive Suite

Photos of Executive Suite

Room amenities

360 sq ft

City view

Sleeps 4

1 Queen Bed

More details

Room information

Bed details

Sleeps

Max people: 4Max adults: 4Max children: 3

Room details

1 Queen Bed

360-sq-foot room with city views

Internet - Free WiFi and wired Internet access

Entertainment - 32-inch LCD TV, premium channels, and iPod dock

Food & Drink - Refrigerator (on request)

Sleep - Pillowtop bed, premium bedding, and blackout drapes/curtains

Bathroom - Private bathroom, shower/tub combination, free toiletries, and a hair dryer

Practical - Free international calls, laptop-compatible safe, and iron/ironing board

Comfort - Climate-controlled air conditioning

Need to Know - Housekeeping on request

Non-Smoking

Connecting/adjoining rooms can be requested, subject to availability

Deluxe Room, 2 Double Beds, City View

Photos of Deluxe Room, 2 Double Beds, City View

3.6/5 guest room rating

Room amenities

210 sq ft

City view

Sleeps 4

2 Double Beds

More details

Room information

Bed details

Sleeps

Max people: 4Max adults: 4Max children: 3

Room details

2 Double Beds

210-sq-foot room with city views

Internet - Free WiFi and wired Internet access

Entertainment - 32-inch LCD TV, premium channels, and iPod dock

Food & Drink - Refrigerator (on request)

Sleep - Pillowtop bed, premium bedding, and blackout drapes/curtains

Bathroom - Private bathroom, shower/tub combination, free toiletries, and a hair dryer

Practical - Free international calls, laptop-compatible safe, and iron/ironing board

Comfort - Climate-controlled air conditioning

Need to Know - Housekeeping on request

Non-Smoking

Connecting/adjoining rooms can be requested, subject to availability

Superior Room (Two Twin)

Photos of Superior Room (Two Twin)

3.6/5 guest room rating

Room amenities

160 sq ft

Sleeps 2

2 Twin Beds

More details

Room information

Bed details

Sleeps

Max people: 2Max adults: 2Max children: 1

Room details

2 Twin Beds

160 sq feet

Internet - Free WiFi and wired Internet access

Entertainment - 32-inch LCD TV, premium channels, and iPod dock

Food & Drink - Refrigerator (on request)

Sleep - Pillowtop bed, premium bedding, and blackout drapes/curtains

Bathroom - Private bathroom, shower/tub combination, free toiletries, and a hair dryer

Practical - Free international calls, laptop-compatible safe, and iron/ironing board

Comfort - Climate-controlled air conditioning

Need to Know - Housekeeping on request

Non-Smoking

Connecting/adjoining rooms can be requested, subject to availability

Premium Room, City View

Photos of Premium Room, City View

3.6/5 guest room rating

Room amenities

182 sq ft

City view

Sleeps 2

1 Double Bed

More details

Room information

Bed details

Sleeps

Max people: 2Max adults: 2Max children: 1

Room details

1 Double Bed

182-sq-foot room with city views

Internet - Free WiFi and wired Internet access

Entertainment - 32-inch LCD TV, premium channels, and iPod dock

Food & Drink - Refrigerator (on request)

Sleep - Pillowtop bed, premium bedding, and blackout drapes/curtains

Bathroom - Private bathroom, shower/tub combination, free toiletries, and a hair dryer

Practical - Free international calls, laptop-compatible safe, and iron/ironing board

Comfort - Climate-controlled air conditioning

Need to Know - Housekeeping on request

Non-Smoking

Connecting/adjoining rooms can be requested, subject to availability

Superior Room, 2 Double Beds

Photos of Superior Room, 2 Double Beds

Room amenities

210 sq ft

Sleeps 4

2 Double Beds

More details

Room information

Bed details

Sleeps

Max people: 4Max adults: 4Max children: 3

Room details

2 Double Beds

210 sq feet

Internet - Free WiFi and wired Internet access

Entertainment - 32-inch LCD TV, premium channels, and iPod dock

Food & Drink - Refrigerator (on request)

Sleep - Pillowtop bed, premium bedding, and blackout drapes/curtains

Bathroom - Private bathroom, shower/tub combination, free toiletries, and a hair dryer

Practical - Free international calls, laptop-compatible safe, and iron/ironing board

Comfort - Climate-controlled air conditioning

Need to Know - Housekeeping on request

Non-Smoking

Connecting/adjoining rooms can be requested, subject to availability
Rating 5 - Excellent. 969 out of 4132 reviews
Rating 4 - Good. 1402 out of 4132 reviews
Rating 3 - Okay. 850 out of 4132 reviews
Rating 2 - Poor. 503 out of 4132 reviews
Rating 1 - Terrible. 408 out of 4132 reviews
3.4/5
Property conditions & facilities
Disliked: Cleanliness, staff & service, property conditions & facilities, room comfort
Stayed 1 night in Oct 2020
Not Happy!!
When I booked my stay I thought it was going to be the Row NYC. When I got there to check in, I was told the hotel was closed. The manager came down and told us we were booked at their sister hotel the Mellinium hotel. I didn't get any notice of that and there is no notice on there website. I just would have liked to choose another hotel that I liked and not given something else they chose. I found out that the Row is using their hotel for the homeless. I just think they should be up front on their website.
Stayed 1 night in Sep 2020
Disliked: Staff & service
I didn't get to stay there. Didn't get refunded. When I stepped on the property and asked to check in the staff told me they were closed to get out and they didn't care about my problem. To go figure it out
Stayed 1 night in Aug 2020
Stayed 4 nights in Jul 2020
Disliked: Cleanliness, staff & service, property conditions & facilities, room comfort
Didn't Even Get To Go
Our trip was scheduled for early summer but sadly the Covid-19 pandemic cancelled it since my friend and travel buddy is immune compromised. Thanks to both Hotels.com and Row NYC we never got a refund or voucher to use the booking another time (like Hotels.com promised for all those affected by the Covid pandemic). Even though my friend and I never left home, Row was claiming we had checked in and was using the room and refused to give back anything. So for future trips I definitely won't be using Hotels.com and am going to be looking at any other hotel besides Row NYC.
Stayed 5 nights in Jun 2020
Stay in the know with the Expedia app
Get real-time notifications, view your trip details, and access mobile-only deals.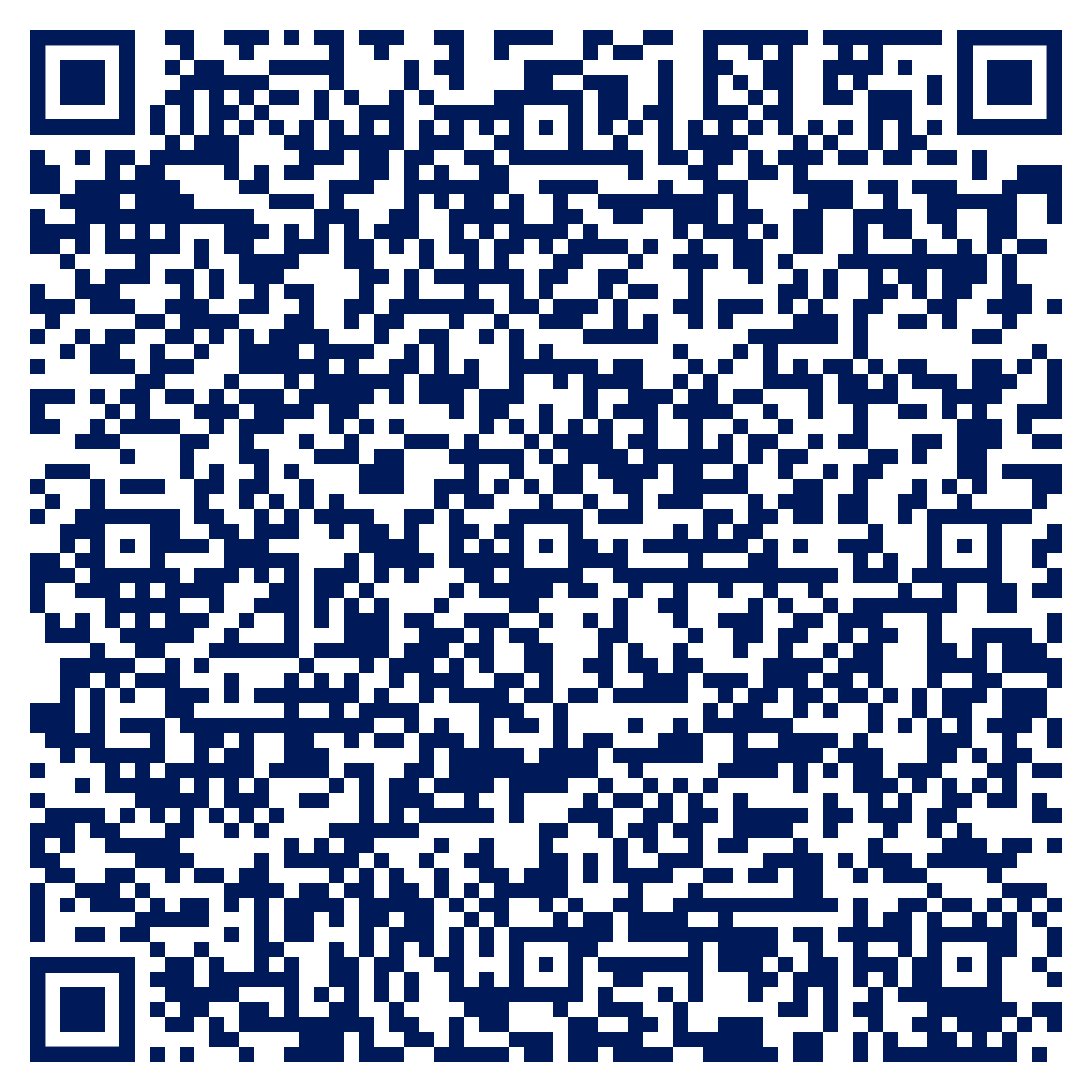 Scan the QR code