Overview of Grand Hyatt New York
Choose dates to view prices
Premium Suite, 1 Bedroom

Photos of Premium Suite, 1 Bedroom

Room amenities

1000 sq ft

Sleeps 4

1 King Bed

More details

Room information

Bed details

Sleeps

Max people: 4Max adults: 4Max children: 3

Room details

1 King Bed

1000 sq feet

Club/Executive Level - Executive Lounge access, continental breakfast, and light refreshments

Layout - Bedroom, dining area, and sitting area

Relax - In-room massage available

Internet - Free WiFi

Entertainment - 50-inch flat-screen TV with premium channels, pay movies, iPod dock

Food & Drink - Refrigerator and room service (limited hours)

Sleep - Pillowtop bed, premium bedding, blackout drapes/curtains, and bed sheets

Bathroom - Shower, designer toiletries, and a hair dryer

Practical - Laptop-compatible safe, iron/ironing board, and desk; rollaway/extra beds and free cribs/infant beds available on request

Comfort - Climate-controlled air conditioning and daily housekeeping

Accessibility - Roll-in shower

Eco-friendly - Eco-friendly toiletries, recycling bin, and LED light bulbs

Non-Smoking

Connecting/adjoining rooms can be requested, subject to availability

Deluxe Room, 1 King Bed

Photos of Deluxe Room, 1 King Bed

3.9/5 guest room rating

Room amenities

325 sq ft

Sleeps 3

1 King Bed

More details

Room information

Bed details

Sleeps

Max people: 3Max adults: 3Max children: 2

Room details

1 King Bed

325 sq feet

Relax - In-room massage available

Internet - Free WiFi

Entertainment - 50-inch flat-screen TV with premium channels, pay movies, iPod dock

Food & Drink - Refrigerator and room service (limited hours)

Sleep - Pillowtop bed, premium bedding, blackout drapes/curtains, and bed sheets

Bathroom - Shower, designer toiletries, and a hair dryer

Practical - Laptop-compatible safe, iron/ironing board, and desk; rollaway/extra beds and free cribs/infant beds available on request

Comfort - Climate-controlled air conditioning and daily housekeeping

Accessibility - Roll-in shower

Eco-friendly - Eco-friendly toiletries, recycling bin, and LED light bulbs

Non-Smoking

Connecting/adjoining rooms can be requested, subject to availability

Room, 1 King Bed

Photos of Room, 1 King Bed

4.3/5 guest room rating

Room amenities

300 sq ft

Sleeps 3

1 King Bed

More details

Room information

Bed details

Sleeps

Max people: 3Max adults: 3Max children: 2

Room details

1 King Bed

300 sq feet

Relax - In-room massage available

Internet - Free WiFi

Entertainment - 50-inch flat-screen TV with premium channels, pay movies, iPod dock

Food & Drink - Refrigerator and room service (limited hours)

Sleep - Pillowtop bed, premium bedding, blackout drapes/curtains, and bed sheets

Bathroom - Shower, designer toiletries, and a hair dryer

Practical - Laptop-compatible safe, iron/ironing board, and desk; rollaway/extra beds and free cribs/infant beds available on request

Comfort - Climate-controlled air conditioning and daily housekeeping

Accessibility - Roll-in shower

Eco-friendly - Eco-friendly toiletries, recycling bin, and LED light bulbs

Non-Smoking

Connecting/adjoining rooms can be requested, subject to availability

Deluxe Room, 2 Double Beds

Photos of Deluxe Room, 2 Double Beds

Room amenities

325 sq ft

City view

Sleeps 4

2 Double Beds

More details

Room information

Bed details

Sleeps

Max people: 4Max adults: 4Max children: 3

Room details

2 Double Beds

325-sq-foot room with city views

Relax - In-room massage available

Internet - Free WiFi

Entertainment - 50-inch flat-screen TV with premium channels, pay movies, iPod dock

Food & Drink - Refrigerator and room service (limited hours)

Sleep - Pillowtop bed, premium bedding, blackout drapes/curtains, and bed sheets

Bathroom - Shower, designer toiletries, and a hair dryer

Practical - Laptop-compatible safe, iron/ironing board, and desk; free cribs/infant beds available on request

Comfort - Climate-controlled air conditioning and daily housekeeping

Accessibility - Roll-in shower

Eco-friendly - Eco-friendly toiletries, recycling bin, and LED light bulbs

Need to Know - No rollaway/extra beds available

Non-Smoking

Connecting/adjoining rooms can be requested, subject to availability

Suite, Corner

Room amenities

420 sq ft

Sleeps 3

1 King Bed

More details

Room information

Bed details

Sleeps

Max people: 3Max adults: 3Max children: 2

Room details

1 King Bed

420 sq feet

Layout - Bedroom

Relax - In-room massage available

Internet - Free WiFi

Entertainment - 50-inch flat-screen TV with premium channels, pay movies, iPod dock

Food & Drink - Refrigerator and room service (limited hours)

Sleep - Pillowtop bed, premium bedding, blackout drapes/curtains, and bed sheets

Bathroom - Private bathroom, shower, designer toiletries, and a hair dryer

Practical - Laptop-compatible safe, iron/ironing board, and desk; rollaway/extra beds and free cribs/infant beds available on request

Comfort - Climate-controlled air conditioning and daily housekeeping

Accessibility - Roll-in shower

Eco-friendly - Eco-friendly toiletries, recycling bin, and LED light bulbs

Non-Smoking

Connecting/adjoining rooms can be requested, subject to availability

Room, 1 King Bed, City View

Photos of Room, 1 King Bed, City View

3.7/5 guest room rating

Room amenities

325 sq ft

City view

Sleeps 3

1 King Bed

More details

Room information

Bed details

Sleeps

Max people: 3Max adults: 3Max children: 2

Room details

1 King Bed

325-sq-foot room with city views

Relax - In-room massage available

Internet - Free WiFi

Entertainment - 50-inch flat-screen TV with premium channels, pay movies, iPod dock

Food & Drink - Refrigerator and room service (limited hours)

Sleep - Pillowtop bed, premium bedding, blackout drapes/curtains, and bed sheets

Bathroom - Shower, designer toiletries, and a hair dryer

Practical - Laptop-compatible safe, iron/ironing board, and desk; rollaway/extra beds and free cribs/infant beds available on request

Comfort - Climate-controlled air conditioning and daily housekeeping

Accessibility - Roll-in shower

Eco-friendly - Eco-friendly toiletries, recycling bin, and LED light bulbs

Non-Smoking

Connecting/adjoining rooms can be requested, subject to availability

Room, 1 Queen Bed

Photos of Room, 1 Queen Bed

3.9/5 guest room rating

Room amenities

280 sq ft

Sleeps 2

1 Queen Bed

More details

Room information

Bed details

Sleeps

Max people: 2Max adults: 2Max children: 1

Room details

1 Queen Bed

280 sq feet

Relax - In-room massage available

Internet - Free WiFi

Entertainment - 50-inch flat-screen TV with premium channels, pay movies, iPod dock

Food & Drink - Refrigerator and room service (limited hours)

Sleep - Pillowtop bed, premium bedding, blackout drapes/curtains, and bed sheets

Bathroom - Shower, designer toiletries, and a hair dryer

Practical - Laptop-compatible safe, iron/ironing board, and desk; rollaway/extra beds and free cribs/infant beds available on request

Comfort - Climate-controlled air conditioning and daily housekeeping

Accessibility - Roll-in shower

Eco-friendly - Eco-friendly toiletries, recycling bin, and LED light bulbs

Non-Smoking

Connecting/adjoining rooms can be requested, subject to availability

Junior Suite

Room amenities

420 sq ft

City view

Sleeps 4

1 King Bed

More details

Room information

Bed details

Sleeps

Max people: 4Max adults: 4Max children: 3

Room details

1 King Bed

420-sq-foot room with city views

Layout - Bedroom

Relax - In-room massage available

Internet - Free WiFi

Entertainment - 50-inch flat-screen TV with premium channels, pay movies, iPod dock

Food & Drink - Refrigerator and room service (limited hours)

Sleep - Pillowtop bed, premium bedding, blackout drapes/curtains, and bed sheets

Bathroom - Shower, designer toiletries, and a hair dryer

Practical - Laptop-compatible safe, iron/ironing board, and desk; rollaway/extra beds and free cribs/infant beds available on request

Comfort - Climate-controlled air conditioning and daily housekeeping

Accessibility - Roll-in shower

Eco-friendly - Eco-friendly toiletries, recycling bin, and LED light bulbs

Non-Smoking

Connecting/adjoining rooms can be requested, subject to availability

Room, 1 King Bed, Accessible, Bathtub

Photos of Room, 1 King Bed, Accessible, Bathtub

4/5 guest room rating

Room amenities

300 sq ft

Sleeps 3

1 King Bed

More details

Room information

Bed details

Sleeps

Max people: 3Max adults: 3Max children: 2

Room details

1 King Bed

300 sq feet

Relax - In-room massage available

Internet - Free WiFi

Entertainment - 50-inch flat-screen TV with premium channels, pay movies, iPod dock

Food & Drink - Refrigerator and room service (limited hours)

Sleep - Pillowtop bed, premium bedding, blackout drapes/curtains, and bed sheets

Bathroom - Bathtub, designer toiletries, and a hair dryer

Practical - Laptop-compatible safe, iron/ironing board, and desk; rollaway/extra beds and free cribs/infant beds available on request

Comfort - Climate-controlled air conditioning and daily housekeeping

Accessibility - Low-height desk, low-height counter and sink, visual fire alarm, wheelchair-width doorways, low-height door lock, grab bar in bathtub, roll-in shower, low-height view port in door, portable bathtub seat, closed-captioned TV, low-height bed, accessible bathtub, and wheelchair accessible

Eco-friendly - Eco-friendly toiletries, recycling bin, and LED light bulbs

Non-Smoking

Connecting/adjoining rooms can be requested, subject to availability

Room, 2 Double Beds

Photos of Room, 2 Double Beds

4.1/5 guest room rating

Room amenities

290 sq ft

Sleeps 4

2 Double Beds

More details

Room information

Bed details

Sleeps

Max people: 4Max adults: 4Max children: 3

Room details

2 Double Beds

290 sq feet

Relax - In-room massage available

Internet - Free WiFi

Entertainment - 50-inch flat-screen TV with premium channels, pay movies, iPod dock

Food & Drink - Refrigerator and room service (limited hours)

Sleep - Pillowtop bed, premium bedding, blackout drapes/curtains, and bed sheets

Bathroom - Shower, designer toiletries, and a hair dryer

Practical - Laptop-compatible safe, iron/ironing board, and desk; free cribs/infant beds available on request

Comfort - Climate-controlled air conditioning and daily housekeeping

Accessibility - Roll-in shower

Eco-friendly - Eco-friendly toiletries, recycling bin, and LED light bulbs

Need to Know - No rollaway/extra beds available

Non-Smoking

Connecting/adjoining rooms can be requested, subject to availability

Room, 1 Queen Bed, Accessible, Bathtub

Photos of Room, 1 Queen Bed, Accessible, Bathtub

4.2/5 guest room rating

Room amenities

300 sq ft

Sleeps 2

1 Queen Bed

More details

Room information

Bed details

Sleeps

Max people: 2Max adults: 2Max children: 1

Room details

1 Queen Bed

300 sq feet

Relax - In-room massage available

Internet - Free WiFi

Entertainment - 50-inch flat-screen TV with premium channels, pay movies, iPod dock

Food & Drink - Refrigerator and room service (limited hours)

Sleep - Pillowtop bed, premium bedding, blackout drapes/curtains, and bed sheets

Bathroom - Bathtub, designer toiletries, and a hair dryer

Practical - Laptop-compatible safe, iron/ironing board, and desk; rollaway/extra beds and free cribs/infant beds available on request

Comfort - Climate-controlled air conditioning and daily housekeeping

Accessibility - Low-height desk, low-height counter and sink, visual fire alarm, wheelchair-width doorways, low-height door lock, grab bar in bathtub, roll-in shower, low-height view port in door, portable bathtub seat, closed-captioned TV, low-height bed, accessible bathtub, and wheelchair accessible

Eco-friendly - Eco-friendly toiletries, recycling bin, and LED light bulbs

Non-Smoking

Connecting/adjoining rooms can be requested, subject to availability

Grand Suite, City View

Photos of Grand Suite, City View

Room amenities

600 sq ft

City view

Sleeps 6

1 King Bed and 1 Double Sofa Bed

More details

Room information

Bed details

Sleeps

Max people: 6Max adults: 6Max children: 5

Room details

1 King Bed and 1 Double Sofa Bed

600-sq-foot room with city views

Club/Executive Level - Executive Lounge access and light refreshments

Layout - 2 bedrooms and living room

Relax - In-room massage available

Internet - Free WiFi

Entertainment - 50-inch flat-screen TV with premium channels, pay movies, iPod dock

Food & Drink - Refrigerator and room service (limited hours)

Sleep - Pillowtop bed, premium bedding, blackout drapes/curtains, and bed sheets

Bathroom - 2 bathrooms, shower, designer toiletries, and a hair dryer

Practical - Laptop-compatible safe, iron/ironing board, and desk; rollaway/extra beds and free cribs/infant beds available on request

Comfort - Climate-controlled air conditioning and daily housekeeping

Accessibility - Roll-in shower

Eco-friendly - Eco-friendly toiletries, recycling bin, and LED light bulbs

Non-Smoking

Connecting/adjoining rooms can be requested, subject to availability

Presidential Suite

Photos of Presidential Suite

Room amenities

1400 sq ft

Sleeps 4

1 King Bed

More details

Room information

Bed details

Sleeps

Max people: 4Max adults: 4Max children: 3

Room details

1 King Bed

1400 sq feet

Club/Executive Level - Executive Lounge access, continental breakfast, and light refreshments

Layout - Bedroom, living room, and sitting area

Relax - In-room massage available

Internet - Free WiFi

Entertainment - 50-inch flat-screen TV with premium channels, pay movies, iPod dock

Food & Drink - Refrigerator and room service (limited hours)

Sleep - Pillowtop bed, premium bedding, blackout drapes/curtains, and bed sheets

Bathroom - Shower, designer toiletries, and a hair dryer

Practical - Laptop-compatible safe, iron/ironing board, and desk; rollaway/extra beds and free cribs/infant beds available on request

Comfort - Climate-controlled air conditioning and daily housekeeping

Accessibility - Roll-in shower

Eco-friendly - Eco-friendly toiletries, recycling bin, and LED light bulbs

Non-Smoking

Connecting/adjoining rooms can be requested, subject to availability

Room, 1 King Bed, Accessible (Shower)

Photos of Room, 1 King Bed, Accessible (Shower)

4/5 guest room rating

Room amenities

300 sq ft

Sleeps 3

1 King Bed

More details

Room information

Bed details

Sleeps

Max people: 3Max adults: 3Max children: 2

Room details

1 King Bed

300 sq feet

Relax - In-room massage available

Internet - Free WiFi

Entertainment - 50-inch flat-screen TV with premium channels, pay movies, iPod dock

Food & Drink - Refrigerator and room service (limited hours)

Sleep - Pillowtop bed, premium bedding, blackout drapes/curtains, and bed sheets

Bathroom - Shower, designer toiletries, and a hair dryer

Practical - Laptop-compatible safe, iron/ironing board, and desk; rollaway/extra beds and free cribs/infant beds available on request

Comfort - Climate-controlled air conditioning and daily housekeeping

Accessibility - Low-height bed, low-height desk, closed-captioned TV, portable shower seat, low-height counter and sink, grab bar in shower, roll-in shower, low-height door lock, wheelchair-width doorways, low-height view port in door, height-adjustable showerhead, visual fire alarm, and wheelchair accessible

Eco-friendly - Eco-friendly toiletries, recycling bin, and LED light bulbs

Non-Smoking

Connecting/adjoining rooms can be requested, subject to availability

Room, 2 Double Beds, City View

Photos of Room, 2 Double Beds, City View

3.9/5 guest room rating

Room amenities

325 sq ft

City view

Sleeps 4

2 Double Beds

More details

Room information

Bed details

Sleeps

Max people: 4Max adults: 4Max children: 3

Room details

2 Double Beds

325-sq-foot room with city views

Relax - In-room massage available

Internet - Free WiFi

Entertainment - 50-inch flat-screen TV with premium channels, pay movies, iPod dock

Food & Drink - Refrigerator and room service (limited hours)

Sleep - Pillowtop bed, premium bedding, blackout drapes/curtains, and bed sheets

Bathroom - Shower, designer toiletries, and a hair dryer

Practical - Laptop-compatible safe, iron/ironing board, and desk; free cribs/infant beds available on request

Comfort - Climate-controlled air conditioning and daily housekeeping

Accessibility - Roll-in shower

Eco-friendly - Eco-friendly toiletries, recycling bin, and LED light bulbs

Need to Know - No rollaway/extra beds available

Non-Smoking

Connecting/adjoining rooms can be requested, subject to availability

Luxury Suite, 2 Bedrooms, City View

Photos of Luxury Suite, 2 Bedrooms, City View

Room amenities

900 sq ft

City view

Sleeps 9

1 King Bed and 3 Double Beds

More details

Room information

Bed details

Sleeps

Max people: 9Max adults: 9Max children: 8

Room details

1 King Bed and 3 Double Beds

900-sq-foot room with city views

Club/Executive Level - Executive Lounge access, continental breakfast, and light refreshments

Layout - 2 bedrooms, living room, and sitting area

Relax - In-room massage available

Internet - Free WiFi

Entertainment - 50-inch flat-screen TV with premium channels, pay movies, iPod dock

Food & Drink - Refrigerator and room service (limited hours)

Sleep - Pillowtop bed, premium bedding, blackout drapes/curtains, and bed sheets

Bathroom - 3 bathrooms, shower, designer toiletries, and a hair dryer

Practical - Laptop-compatible safe, iron/ironing board, and desk; free cribs/infant beds available on request

Comfort - Climate-controlled air conditioning and daily housekeeping

Accessibility - Roll-in shower

Eco-friendly - Eco-friendly toiletries, recycling bin, and LED light bulbs

Need to Know - No rollaway/extra beds available

Non-Smoking

Connecting/adjoining rooms can be requested, subject to availability

Suite, 1 Bedroom

Photos of Suite, 1 Bedroom

Room amenities

500 sq ft

Sleeps 4

1 Queen Sofa Bed and 1 Queen Bed

More details

Room information

Bed details

Sleeps

Max people: 4Max adults: 4Max children: 3

Room details

1 Queen Sofa Bed and 1 Queen Bed

500 sq feet

Club/Executive Level - Executive Lounge access, continental breakfast, and light refreshments

Layout - Bedroom, living room, and sitting area

Relax - In-room massage available

Internet - Free WiFi

Entertainment - 50-inch flat-screen TV with premium channels, pay movies, iPod dock

Food & Drink - Refrigerator and room service (limited hours)

Sleep - Pillowtop bed, premium bedding, blackout drapes/curtains, and bed sheets

Bathroom - Private bathroom, shower, designer toiletries, and a hair dryer

Practical - Laptop-compatible safe, iron/ironing board, and desk; rollaway/extra beds and free cribs/infant beds available on request

Comfort - Climate-controlled air conditioning and daily housekeeping

Accessibility - Roll-in shower

Eco-friendly - Eco-friendly toiletries, recycling bin, and LED light bulbs

Non-Smoking

Connecting/adjoining rooms can be requested, subject to availability
Rating 5 - Excellent. 1161 out of 3167 reviews
Rating 4 - Good. 1070 out of 3167 reviews
Rating 3 - Okay. 494 out of 3167 reviews
Rating 2 - Poor. 278 out of 3167 reviews
Rating 1 - Terrible. 164 out of 3167 reviews
3.9/5
Property conditions & facilities
Stayed 7 nights in Sep 2019
Liked: Cleanliness, staff & service, amenities, property conditions & facilities
Clean and attentive with easy access to the Metro. We stayed during Xmas Vacation and had a wonderful time.
Stayed 3 nights in Dec 2019
Stayed 3 nights in Mar 2020
Stayed 3 nights in Mar 2020
Disliked: Cleanliness, property conditions & facilities
Showers would not drain and we found black mold growing on the bathroom walls. The staff and management were very understanding and helpful, but the conditions of the room were just completely unacceptable for that price and location of an NYC hotel
Stayed 2 nights in Mar 2020
Stay in the know with the Expedia app
Get real-time notifications, view your trip details, and access mobile-only deals.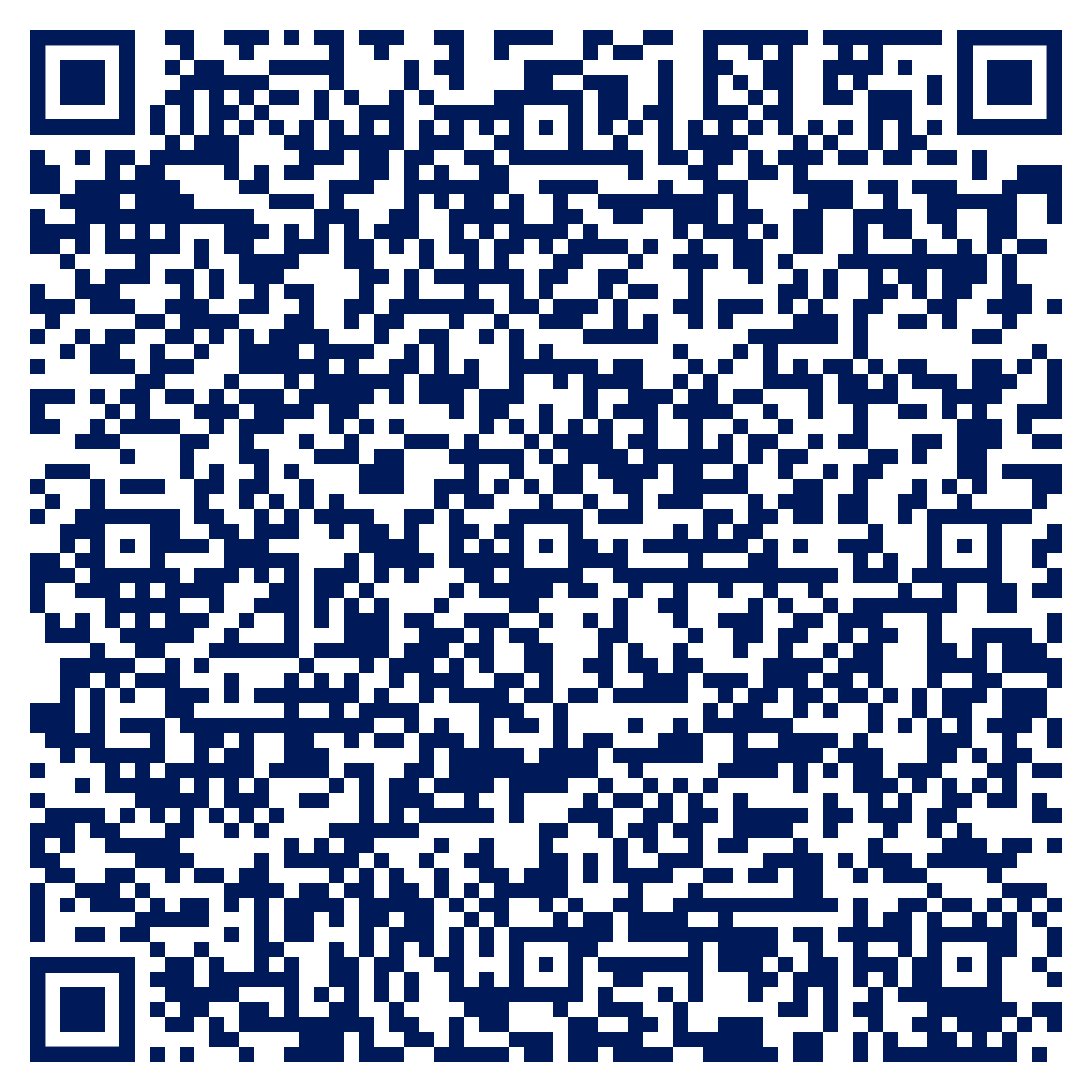 Scan the QR code