Overview of Fairmont The Queen Elizabeth
Choose dates to view prices
Fairmont Gold, Room, 2 Double Beds

Photos of Fairmont Gold, Room, 2 Double Beds

Room amenities

440 sq ft

City view

Sleeps 4

2 Double Beds

More details

Room information

Bed details

Sleeps

Max people: 4Max adults: 4Max children: 2

Room details

2 Double Beds

440-sq-foot room with city views

Executive Level - Separate check-in location

Internet - WiFi and wired Internet access

Entertainment - 49-inch flat-screen TV with cable channels and pay movies

Food & Drink - Coffee/tea maker, minibar, and 24-hour room service

Sleep - Hypo-allergenic bedding, blackout drapes/curtains, and bed sheets

Bathroom - Private bathroom, bathtub or shower, bathrobes, and designer toiletries

Practical - Laptop-compatible safe, iron/ironing board, and laptop workspace

Comfort - Daily housekeeping and climate-controlled heating and air conditioning

Eco-friendly - Eco-friendly toiletries, reusable coffee/tea filters, eco-friendly cleaning supplies, and compost bin

Non-Smoking

Connecting/adjoining rooms can be requested, subject to availability

Junior Suite, 1 King Bed

Photos of Junior Suite, 1 King Bed

Room amenities

420 sq ft

City view

Sleeps 2

1 King Bed

More details

Room information

Bed details

Sleeps

Max people: 2Max adults: 2Max children: 1

Room details

1 King Bed

420-sq-foot room with city views

Internet - WiFi and wired Internet access

Entertainment - 49-inch flat-screen TV with cable channels and pay movies

Food & Drink - Coffee/tea maker, minibar, and 24-hour room service

Sleep - Hypo-allergenic bedding, blackout drapes/curtains, and bed sheets

Bathroom - Private bathroom, shower, bathrobes, and designer toiletries

Practical - Laptop-compatible safe, iron/ironing board, and laptop workspace

Comfort - Daily housekeeping and climate-controlled heating and air conditioning

Eco-friendly - Eco-friendly toiletries, reusable coffee/tea filters, eco-friendly cleaning supplies, and compost bin

Non-Smoking

Connecting/adjoining rooms can be requested, subject to availability

Fairmont Gold, Room, 1 King Bed

Photos of Fairmont Gold, Room, 1 King Bed

Room amenities

290 sq ft

City view

Sleeps 2

1 King Bed

More details

Room information

Bed details

Sleeps

Max people: 2Max adults: 2Max children: 1

Room details

1 King Bed

290-sq-foot room with city views

Executive Level - Separate check-in location

Internet - WiFi and wired Internet access

Entertainment - 49-inch flat-screen TV with cable channels and pay movies

Food & Drink - Coffee/tea maker, minibar, and 24-hour room service

Sleep - Hypo-allergenic bedding, blackout drapes/curtains, and bed sheets

Bathroom - Private bathroom, bathtub or shower, bathrobes, and designer toiletries

Practical - Laptop-compatible safe, iron/ironing board, and laptop workspace

Comfort - Daily housekeeping and climate-controlled heating and air conditioning

Eco-friendly - Eco-friendly toiletries, reusable coffee/tea filters, eco-friendly cleaning supplies, and compost bin

Non-Smoking

Connecting/adjoining rooms can be requested, subject to availability

Double Room, 2 Double Beds, Non Smoking, View

Photos of Double Room, 2 Double Beds, Non Smoking, View

4/5 guest room rating

Room amenities

205 sq ft

City view

Sleeps 4

2 Double Beds

More details

Room information

Bed details

Sleeps

Max people: 4Max adults: 4Max children: 3

Room details

2 Double Beds

205-sq-foot room with city views

Internet - WiFi and wired Internet access

Entertainment - 49-inch flat-screen TV with cable channels and pay movies

Food & Drink - Coffee/tea maker, minibar, and 24-hour room service

Sleep - Hypo-allergenic bedding, blackout drapes/curtains, and bed sheets

Bathroom - Private bathroom, shower/tub combination, bathrobes, and designer toiletries

Practical - Laptop-compatible safe, iron/ironing board, and laptop workspace

Comfort - Daily housekeeping and climate-controlled heating and air conditioning

Eco-friendly - Eco-friendly toiletries, reusable coffee/tea filters, eco-friendly cleaning supplies, and compost bin

Non-Smoking

Connecting/adjoining rooms can be requested, subject to availability

Fairmont Gold, Suite, 1 King Bed

Photos of Fairmont Gold, Suite, 1 King Bed

Room amenities

700 sq ft

City view

Sleeps 2

1 King Bed

More details

Room information

Bed details

Sleeps

Max people: 2Max adults: 2Max children: 1

Room details

1 King Bed

700-sq-foot room with city views

Executive Level - Separate check-in location

Internet - WiFi and wired Internet access

Entertainment - 49-inch flat-screen TV with cable channels and pay movies

Food & Drink - Coffee/tea maker, minibar, and 24-hour room service

Sleep - Hypo-allergenic bedding, blackout drapes/curtains, and bed sheets

Bathroom - Private bathroom, separate bathtub and shower, bathrobes, and designer toiletries

Practical - Laptop-compatible safe, iron/ironing board, and laptop workspace

Comfort - Daily housekeeping and climate-controlled heating and air conditioning

Eco-friendly - Eco-friendly toiletries, reusable coffee/tea filters, eco-friendly cleaning supplies, and compost bin

Non-Smoking

Connecting/adjoining rooms can be requested, subject to availability

Fairmont 1 King bed

Photos of Fairmont 1 King bed

4.6/5 guest room rating

Room amenities

250 sq ft

Sleeps 2

1 King Bed

More details

Room information

Bed details

Sleeps

Max people: 2Max adults: 2Max children: 1

Room details

1 King Bed

250-sq-foot room with garden views

Internet - WiFi and wired Internet access

Entertainment - 49-inch flat-screen TV with cable channels and pay movies

Food & Drink - Coffee/tea maker, minibar, and 24-hour room service

Sleep - Hypo-allergenic bedding, blackout drapes/curtains, and bed sheets

Bathroom - Private bathroom, shower, bathrobes, and designer toiletries

Practical - Laptop-compatible safe, iron/ironing board, and laptop workspace

Comfort - Daily housekeeping and climate-controlled heating and air conditioning

Eco-friendly - Eco-friendly toiletries, reusable coffee/tea filters, eco-friendly cleaning supplies, and compost bin

Non-Smoking

Room/bed type depends on availability at check-in

Connecting/adjoining rooms can be requested, subject to availability

Signature Room, 1 King Bed, Non Smoking (Large)

Photos of Signature Room, 1 King Bed, Non Smoking (Large)

Room amenities

600 sq ft

City view

Sleeps 2

1 King Bed

More details

Room information

Bed details

Sleeps

Max people: 2Max adults: 2Max children: 1

Room details

1 King Bed

600-sq-foot room with city views

Executive Level - Separate check-in location

Internet - WiFi and wired Internet access

Entertainment - 49-inch flat-screen TV with cable channels and pay movies

Food & Drink - Coffee/tea maker, minibar, and 24-hour room service

Sleep - Hypo-allergenic bedding, blackout drapes/curtains, and bed sheets

Bathroom - Private bathroom, shower, bathrobes, and designer toiletries

Practical - Laptop-compatible safe, iron/ironing board, and laptop workspace

Comfort - Daily housekeeping and climate-controlled heating and air conditioning

Eco-friendly - Eco-friendly toiletries, reusable coffee/tea filters, eco-friendly cleaning supplies, and compost bin

Non-Smoking

Connecting/adjoining rooms can be requested, subject to availability

Fairmont Gold, Signature Room, 1 King Bed

Photos of Fairmont Gold, Signature Room, 1 King Bed

Room amenities

450 sq ft

City view

Sleeps 2

1 King Bed

More details

Room information

Bed details

Sleeps

Max people: 2Max adults: 2Max children: 1

Room details

1 King Bed

450-sq-foot room with city views

Executive Level - Separate check-in location

Internet - WiFi and wired Internet access

Entertainment - 49-inch flat-screen TV with cable channels and pay movies

Food & Drink - Coffee/tea maker, minibar, and 24-hour room service

Sleep - Hypo-allergenic bedding, blackout drapes/curtains, and bed sheets

Bathroom - Private bathroom, shower, bathrobes, and designer toiletries

Practical - Laptop-compatible safe, iron/ironing board, and laptop workspace

Comfort - Daily housekeeping and climate-controlled heating and air conditioning

Eco-friendly - Eco-friendly toiletries, reusable coffee/tea filters, eco-friendly cleaning supplies, and compost bin

Non-Smoking

Connecting/adjoining rooms can be requested, subject to availability

1 Bedroom Suite 1 King bed

Photos of 1 Bedroom Suite 1 King bed

Room amenities

581 sq ft

City view

Sleeps 4

1 King Bed

More details

Room information

Bed details

Sleeps

Max people: 4Max adults: 2Max children: 2

Room details

1 King Bed

581-sq-foot room with city views

Layout - Bedroom and living room

Internet - WiFi and wired Internet access

Entertainment - 49-inch flat-screen TV with cable channels and pay movies

Food & Drink - Coffee/tea maker, minibar, and 24-hour room service

Sleep - Hypo-allergenic bedding, blackout drapes/curtains, and bed sheets

Bathroom - Private bathroom, shower/tub combination, bathrobes, and designer toiletries

Practical - Laptop-compatible safe, queen sofa bed, and iron/ironing board

Comfort - Daily housekeeping and climate-controlled heating and air conditioning

Eco-friendly - Eco-friendly toiletries, reusable coffee/tea filters, eco-friendly cleaning supplies, and compost bin

Non-Smoking

Connecting/adjoining rooms can be requested, subject to availability

Deluxe Room, 1 King Bed

Photos of Deluxe Room, 1 King Bed

4.7/5 guest room rating

Room amenities

420 sq ft

City view

Sleeps 4

1 King Bed

More details

Room information

Bed details

Sleeps

Max people: 4Max adults: 2Max children: 2

Room details

1 King Bed

420-sq-foot room with city views

Internet - WiFi and wired Internet access

Entertainment - 49-inch flat-screen TV with cable channels and pay movies

Food & Drink - Coffee/tea maker, minibar, and 24-hour room service

Sleep - Hypo-allergenic bedding, blackout drapes/curtains, and bed sheets

Bathroom - Private bathroom, shower, bathrobes, and designer toiletries

Practical - Laptop-compatible safe, iron/ironing board, and laptop workspace

Comfort - Daily housekeeping and climate-controlled heating and air conditioning

Eco-friendly - Eco-friendly toiletries, reusable coffee/tea filters, eco-friendly cleaning supplies, and compost bin

Non-Smoking

Connecting/adjoining rooms can be requested, subject to availability

Double Room, 2 Double Beds, Non Smoking

Photos of Double Room, 2 Double Beds, Non Smoking

4.5/5 guest room rating

Room amenities

258 sq ft

Sleeps 4

2 Double Beds

More details

Room information

Bed details

Sleeps

Max people: 4Max adults: 4Max children: 3

Room details

2 Double Beds

258 sq feet

Internet - WiFi and wired Internet access

Entertainment - 49-inch flat-screen TV with cable channels and pay movies

Food & Drink - Coffee/tea maker, minibar, and 24-hour room service

Sleep - Hypo-allergenic bedding, blackout drapes/curtains, and bed sheets

Bathroom - Private bathroom, shower/tub combination, bathrobes, and designer toiletries

Practical - Laptop-compatible safe, iron/ironing board, and laptop workspace

Comfort - Daily housekeeping and climate-controlled heating and air conditioning

Eco-friendly - Eco-friendly toiletries, reusable coffee/tea filters, eco-friendly cleaning supplies, and compost bin

Non-Smoking

Room/bed type depends on availability at check-in

Connecting/adjoining rooms can be requested, subject to availability

Deluxe Room, 2 Queen Beds

Photos of Deluxe Room, 2 Queen Beds

5/5 guest room rating

Room amenities

420 sq ft

City view

Sleeps 6

2 Queen Beds

More details

Room information

Bed details

Sleeps

Max people: 6Max adults: 4Max children: 2

Room details

2 Queen Beds

420-sq-foot room with city views

Internet - WiFi and wired Internet access

Entertainment - 49-inch flat-screen TV with cable channels and pay movies

Food & Drink - Coffee/tea maker, minibar, and 24-hour room service

Sleep - Hypo-allergenic bedding, blackout drapes/curtains, and bed sheets

Bathroom - Private bathroom, shower/tub combination, bathrobes, and designer toiletries

Practical - Laptop-compatible safe, iron/ironing board, and laptop workspace

Comfort - Daily housekeeping and climate-controlled heating and air conditioning

Eco-friendly - Eco-friendly toiletries, reusable coffee/tea filters, eco-friendly cleaning supplies, and compost bin

Non-Smoking

Connecting/adjoining rooms can be requested, subject to availability

Suite, 1 King Bed (Homa)

Photos of Suite, 1 King Bed (Homa)

Room amenities

732 sq ft

City view

Sleeps 2

1 King Bed

More details

Room information

Bed details

Sleeps

Max people: 2Max adults: 2Max children: 1

Room details

1 King Bed

732-sq-foot room with city views

Layout - Separate living room

Internet - WiFi and wired Internet access

Entertainment - 49-inch flat-screen TV with cable channels and pay movies

Food & Drink - Coffee/tea maker, minibar, and 24-hour room service

Sleep - Hypo-allergenic bedding, blackout drapes/curtains, and bed sheets

Bathroom - Private bathroom, shower/tub combination, bathrobes, and designer toiletries

Practical - Laptop-compatible safe, iron/ironing board, and laptop workspace

Comfort - Daily housekeeping and climate-controlled heating and air conditioning

Eco-friendly - Eco-friendly toiletries, reusable coffee/tea filters, eco-friendly cleaning supplies, and compost bin

Non-Smoking

Connecting/adjoining rooms can be requested, subject to availability

Suite, Multiple Beds (Saint Henri)

Photos of Suite, Multiple Beds (Saint Henri)

Room amenities

1206 sq ft

City view

Sleeps 4

2 King Beds

More details

Room information

Bed details

Sleeps

Max people: 4Max adults: 4Max children: 3

Room details

2 King Beds

1206-sq-foot room with city views

Layout - 2 bedrooms, living room, and dining area

Internet - WiFi and wired Internet access

Entertainment - 49-inch flat-screen TV with cable channels and pay movies

Food & Drink - Coffee/tea maker, minibar, and 24-hour room service

Sleep - Hypo-allergenic bedding, blackout drapes/curtains, and bed sheets

Bathroom - Private bathroom, shower/tub combination, bathrobes, and designer toiletries

Practical - Laptop-compatible safe, iron/ironing board, and laptop workspace

Comfort - Daily housekeeping and climate-controlled heating and air conditioning

Eco-friendly - Eco-friendly toiletries, reusable coffee/tea filters, eco-friendly cleaning supplies, and compost bin

Non-Smoking

Connecting/adjoining rooms can be requested, subject to availability

Suite, Multiple Beds (John Lennon Yoko Ono)

Photos of Suite, Multiple Beds (John Lennon Yoko Ono)

Room amenities

1378 sq ft

City view

Sleeps 4

2 King Beds

More details

Room information

Bed details

Sleeps

Max people: 4Max adults: 4Max children: 3

Room details

2 King Beds

1378-sq-foot room with city views

Layout - Living room and dining area

Internet - WiFi and wired Internet access

Entertainment - 49-inch flat-screen TV with cable channels and pay movies

Food & Drink - Coffee/tea maker, minibar, and 24-hour room service

Sleep - Hypo-allergenic bedding, blackout drapes/curtains, and bed sheets

Bathroom - 2 bathrooms, shower/tub combination, bathrobes, and designer toiletries

Practical - Laptop-compatible safe, iron/ironing board, and laptop workspace

Comfort - Daily housekeeping and climate-controlled heating and air conditioning

Eco-friendly - Eco-friendly toiletries, reusable coffee/tea filters, eco-friendly cleaning supplies, and compost bin

Non-Smoking

Connecting/adjoining rooms can be requested, subject to availability

Suite, 1 King Bed (Westmount Hampstead)

Photos of Suite, 1 King Bed (Westmount Hampstead)

Room amenities

1100 sq ft

City view

Sleeps 2

1 King Bed

More details

Room information

Bed details

Sleeps

Max people: 2Max adults: 2Max children: 1

Room details

1 King Bed

1100-sq-foot room with city views

Executive Level - Separate check-in location

Layout - Separate living room

Internet - WiFi and wired Internet access

Entertainment - 49-inch flat-screen TV with cable channels and pay movies

Food & Drink - Coffee/tea maker, minibar, and 24-hour room service

Sleep - Hypo-allergenic bedding, blackout drapes/curtains, and bed sheets

Bathroom - Private bathroom, shower/tub combination, bathrobes, and designer toiletries

Practical - Laptop-compatible safe, iron/ironing board, and laptop workspace

Comfort - Daily housekeeping and climate-controlled heating and air conditioning

Eco-friendly - Eco-friendly toiletries, reusable coffee/tea filters, eco-friendly cleaning supplies, and compost bin

Non-Smoking

Connecting/adjoining rooms can be requested, subject to availability

Deluxe Room, 1 King Bed, Non Smoking, View

Photos of Deluxe Room, 1 King Bed, Non Smoking, View

Room amenities

323 sq ft

City view

Sleeps 2

1 King Bed

More details

Room information

Bed details

Sleeps

Max people: 2Max adults: 2Max children: 1

Room details

1 King Bed

323-sq-foot room with city views

Internet - WiFi and wired Internet access

Entertainment - 49-inch flat-screen TV with cable channels and pay movies

Food & Drink - Coffee/tea maker, minibar, and 24-hour room service

Sleep - Hypo-allergenic bedding, blackout drapes/curtains, and bed sheets

Bathroom - Private bathroom, shower, bathrobes, and designer toiletries

Practical - Laptop-compatible safe, iron/ironing board, and laptop workspace

Comfort - Daily housekeeping and climate-controlled heating and air conditioning

Eco-friendly - Eco-friendly toiletries, reusable coffee/tea filters, eco-friendly cleaning supplies, and compost bin

Non-Smoking

Connecting/adjoining rooms can be requested, subject to availability

Junior Suite, 1 King Bed

Photos of Junior Suite, 1 King Bed

4.9/5 guest room rating

Room amenities

420 sq ft

City view

Sleeps 4

1 King Bed

More details

Room information

Bed details

Sleeps

Max people: 4Max adults: 2Max children: 2

Room details

1 King Bed

420-sq-foot room with city views

Layout - Separate living room

Internet - WiFi and wired Internet access

Entertainment - 49-inch flat-screen TV with cable channels and pay movies

Food & Drink - Coffee/tea maker, minibar, and 24-hour room service

Sleep - Hypo-allergenic bedding, blackout drapes/curtains, and bed sheets

Bathroom - Private bathroom, shower/tub combination, bathrobes, and designer toiletries

Practical - Laptop-compatible safe, queen sofa bed, and iron/ironing board

Comfort - Daily housekeeping and climate-controlled heating and air conditioning

Eco-friendly - Eco-friendly toiletries, reusable coffee/tea filters, eco-friendly cleaning supplies, and compost bin

Non-Smoking

Connecting/adjoining rooms can be requested, subject to availability

Suite, 1 King Bed (Outremont)

Photos of Suite, 1 King Bed (Outremont)

Room amenities

1240 sq ft

City view

Sleeps 2

1 King Bed

More details

Room information

Bed details

Sleeps

Max people: 2Max adults: 2Max children: 1

Room details

1 King Bed

1240-sq-foot room with city views

Executive Level - Separate check-in location

Layout - Living room and dining area

Internet - WiFi and wired Internet access

Entertainment - 49-inch flat-screen TV with cable channels and pay movies

Food & Drink - Coffee/tea maker, minibar, and 24-hour room service

Sleep - Hypo-allergenic bedding, blackout drapes/curtains, and bed sheets

Bathroom - Private bathroom, shower/tub combination, bathrobes, and designer toiletries

Practical - Laptop-compatible safe, iron/ironing board, and laptop workspace

Comfort - Daily housekeeping and climate-controlled heating and air conditioning

Eco-friendly - Eco-friendly toiletries, reusable coffee/tea filters, eco-friendly cleaning supplies, and compost bin

Non-Smoking

Connecting/adjoining rooms can be requested, subject to availability

Fairmont, Room, 1 King Bed, View

Photos of Fairmont, Room, 1 King Bed, View

4.4/5 guest room rating

Room amenities

250 sq ft

City view

Sleeps 2

1 King Bed

More details

Room information

Bed details

Sleeps

Max people: 2Max adults: 2Max children: 1

Room details

1 King Bed

250-sq-foot room with city views

Internet - WiFi and wired Internet access

Entertainment - 49-inch flat-screen TV with cable channels and pay movies

Food & Drink - Coffee/tea maker, minibar, and 24-hour room service

Sleep - Hypo-allergenic bedding, blackout drapes/curtains, and bed sheets

Bathroom - Private bathroom, shower, bathrobes, and designer toiletries

Practical - Laptop-compatible safe, iron/ironing board, and laptop workspace

Comfort - Daily housekeeping and climate-controlled heating and air conditioning

Eco-friendly - Eco-friendly toiletries, reusable coffee/tea filters, eco-friendly cleaning supplies, and compost bin

Non-Smoking

Connecting/adjoining rooms can be requested, subject to availability

Suite, 1 King Bed

Photos of Suite, 1 King Bed

Room amenities

730 sq ft

City view

Sleeps 2

1 King Bed

More details

Room information

Bed details

Sleeps

Max people: 2Max adults: 2Max children: 1

Room details

1 King Bed

730-sq-foot room with city views

Executive Level - Separate check-in location

Internet - WiFi and wired Internet access

Entertainment - 49-inch flat-screen TV with cable channels and pay movies

Food & Drink - Coffee/tea maker, minibar, and 24-hour room service

Sleep - Hypo-allergenic bedding, blackout drapes/curtains, and bed sheets

Bathroom - Private bathroom, bathrobes, and a separate bathtub and shower with a rainfall showerhead

Practical - Laptop-compatible safe, iron/ironing board, and laptop workspace

Comfort - Daily housekeeping and climate-controlled heating and air conditioning

Eco-friendly - Eco-friendly toiletries, reusable coffee/tea filters, eco-friendly cleaning supplies, and compost bin

Non-Smoking

Connecting/adjoining rooms can be requested, subject to availability

Suite, 1 King Bed (Le Plateau)

Photos of Suite, 1 King Bed (Le Plateau)

Room amenities

1507 sq ft

City view

Sleeps 2

1 King Bed

More details

Room information

Bed details

Sleeps

Max people: 2Max adults: 2Max children: 1

Room details

1 King Bed

1507-sq-foot room with city views

Executive Level - Separate check-in location

Layout - Living room and dining area

Internet - WiFi and wired Internet access

Entertainment - 49-inch flat-screen TV with cable channels and pay movies

Food & Drink - Coffee/tea maker, minibar, and 24-hour room service

Sleep - Hypo-allergenic bedding, blackout drapes/curtains, and bed sheets

Bathroom - Private bathroom, bathrobes, and a shower/tub combination with a rainfall showerhead

Practical - Laptop-compatible safe, iron/ironing board, and laptop workspace

Comfort - Daily housekeeping and climate-controlled heating and air conditioning

Eco-friendly - Eco-friendly toiletries, reusable coffee/tea filters, eco-friendly cleaning supplies, and compost bin

Non-Smoking

Connecting/adjoining rooms can be requested, subject to availability

Suite, 1 King Bed (Mile End)

Photos of Suite, 1 King Bed (Mile End)

Room amenities

1346 sq ft

City view

Sleeps 2

1 King Bed

More details

Room information

Bed details

Sleeps

Max people: 2Max adults: 2Max children: 1

Room details

1 King Bed

1346-sq-foot room with city views

Executive Level - Separate check-in location

Layout - Living room, dining area, and sitting area

Internet - WiFi and wired Internet access

Entertainment - 49-inch flat-screen TV with cable channels and pay movies

Food & Drink - Coffee/tea maker, minibar, and 24-hour room service

Sleep - Hypo-allergenic bedding, blackout drapes/curtains, and bed sheets

Bathroom - Private bathroom, bathrobes, and a shower/tub combination with a rainfall showerhead

Practical - Laptop-compatible safe, iron/ironing board, and laptop workspace

Comfort - Daily housekeeping and climate-controlled heating and air conditioning

Eco-friendly - Eco-friendly toiletries, reusable coffee/tea filters, eco-friendly cleaning supplies, and compost bin

Non-Smoking

Connecting/adjoining rooms can be requested, subject to availability

Royal Suite, 1 King Bed (Royale Ville Marie)

Photos of Royal Suite, 1 King Bed (Royale Ville Marie)

Room amenities

2497 sq ft

City view

Sleeps 2

1 King Bed

More details

Room information

Bed details

Sleeps

Max people: 2Max adults: 2Max children: 1

Room details

1 King Bed

2497-sq-foot room with city views

Executive Level - Separate check-in location

Layout - Living room, dining area, and sitting area

Relax - Fireplace

Internet - WiFi and wired Internet access

Entertainment - 49-inch flat-screen TV with cable channels and pay movies

Food & Drink - Coffee/tea maker, minibar, and 24-hour room service

Sleep - Hypo-allergenic bedding, blackout drapes/curtains, and bed sheets

Bathroom - Private bathroom, bathrobes, and a shower/tub combination with a rainfall showerhead

Practical - Laptop-compatible safe, iron/ironing board, and laptop workspace

Comfort - Daily housekeeping and climate-controlled heating and air conditioning

Eco-friendly - Eco-friendly toiletries, reusable coffee/tea filters, eco-friendly cleaning supplies, and compost bin

Non-Smoking

Connecting/adjoining rooms can be requested, subject to availability

Room, 1 King Bed (Fairmont Gold King, Large)

Photos of Room, 1 King Bed (Fairmont Gold King, Large)

Room amenities

290 sq ft

City view

Sleeps 2

1 King Bed

More details

Room information

Bed details

Sleeps

Max people: 2Max adults: 2Max children: 1

Room details

1 King Bed

290-sq-foot room with city views

Club/Executive Level - Separate check-in location

Internet - WiFi and wired Internet access

Entertainment - 49-inch flat-screen TV with cable channels and pay movies

Food & Drink - Coffee/tea maker, minibar, and 24-hour room service

Sleep - Hypo-allergenic bedding, blackout drapes/curtains, and bed sheets

Bathroom - Private bathroom, separate bathtub and shower, bathrobes, and designer toiletries

Practical - Laptop-compatible safe, iron/ironing board, and laptop workspace

Comfort - Daily housekeeping and climate-controlled heating and air conditioning

Eco-friendly - Eco-friendly toiletries, reusable coffee/tea filters, eco-friendly cleaning supplies, and compost bin

Non-Smoking

Connecting/adjoining rooms can be requested, subject to availability
Rating 5 - Excellent. 955 out of 1497 reviews
Rating 4 - Good. 349 out of 1497 reviews
Rating 3 - Okay. 113 out of 1497 reviews
Rating 2 - Poor. 53 out of 1497 reviews
Rating 1 - Terrible. 27 out of 1497 reviews
4.6/5
Property conditions & facilities
Stayed 2 nights in Feb 2021
Disliked: Amenities, property conditions & facilities
Room was very small for the price; noise on same floor not handled well by staff; no freebies or perks here and the valet parking was slow and way too expensive ($38 for overnight) and there's no free parking anywhere unless you want to walk several blocks in the cold to get that.
Stayed 1 night in Feb 2021
Travelled with family, Business traveller
Liked: Cleanliness, staff & service
The staf are so lovely the place are good the food quality perfect but not enugh the food presentation awful I had to order more food from Uber eats
Stayed 1 night in Feb 2021
Liked: Cleanliness, staff & service
I haven't been to the Queen Elizabeth since the early 1980's. I had heard that it underwent a major upgrade project recently, and I wanted to stay to experience the new look! Well, this is where the "not up to expectations" part came in. For the price I paid for the room and what quality and size of room I received, not a great value! Furniture (Danish style) original, was refurbished but not practical. Chairs were not matching and/or comfortable. HVAC system a bit loud, the blower part! Just to say, there wasn't even a small table to sit together with my wife and have a coffee. We used the dresser for crying out loud! Not on the top of the list as a hotel stay for me in the future. The good aspects that I can relay for the Hotel: Staff was very nice and courteous, hotel was clean in the areas that I accessed. The room view was very good. Central location. Thank you!
Stayed 1 night in Feb 2021
Stayed 1 night in Feb 2021
Stay in the know with the Expedia app
Get real-time notifications, view your trip details, and access mobile-only deals.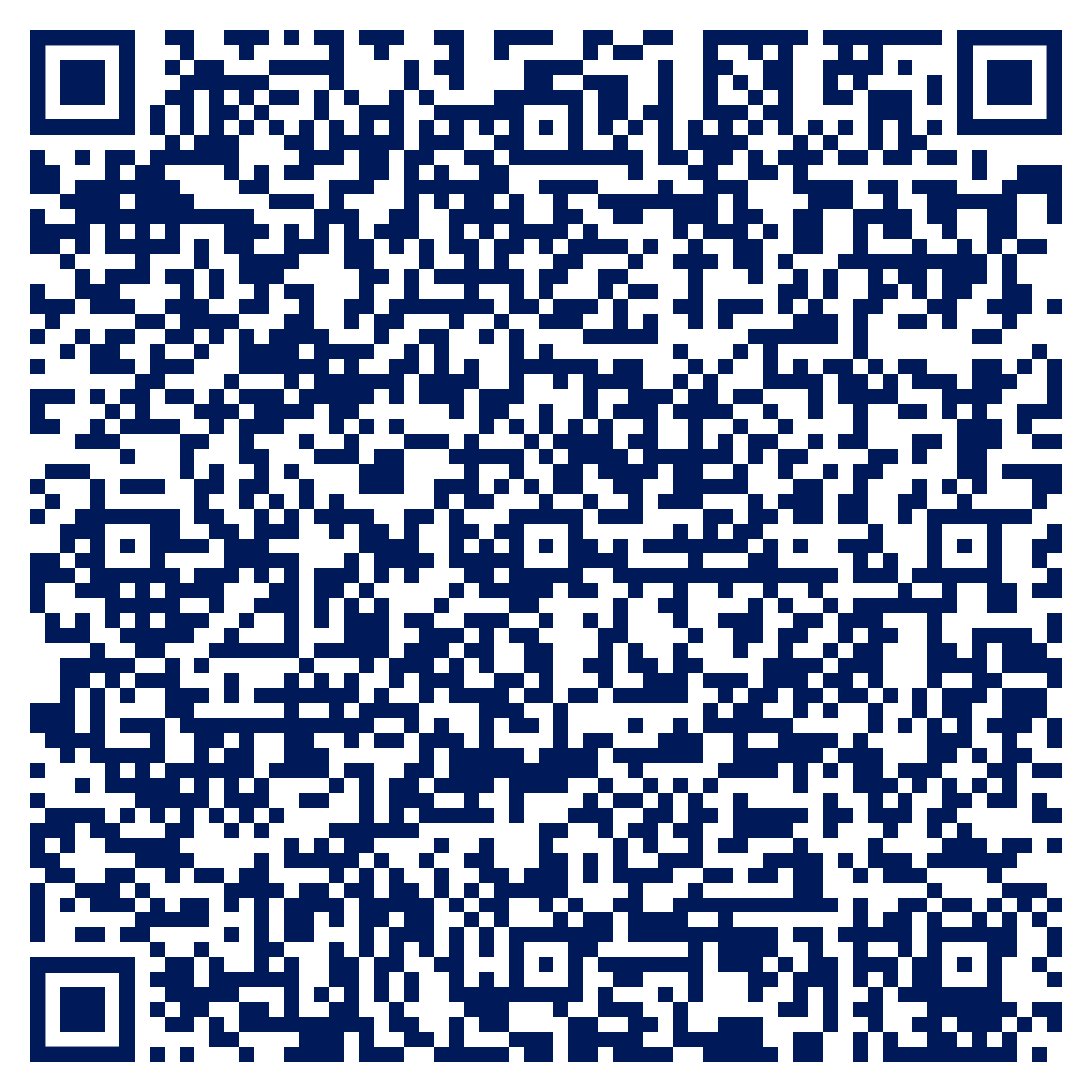 Scan the QR code