Overview of Grand Oaks Resort
Photo gallery
Popular amenities
Pool
Free WiFi
Parking included
Air conditioning
Pet Friendly
Washer
Cleaning and safety practices
Professionally cleaned
Cleaned with disinfectant
Sheets and towels washed at 60°C
Explore the area
Grand Oaks Resort and Carriage Musuem

1 min walk

Lakes Of Lady Lake Golf Club

3 min drive

Uncle Donald's Farm

6 min drive

Ocala, FL (OCF-Ocala Intl.)

46 min drive
Choose dates to view prices
Villa, 1 Bedroom (2930 Villa)

Photos of Villa, 1 Bedroom (2930 Villa)

Room amenities

1 bedroom

Sleeps 2

1 King Bed

More details

Room information

Bed details

Sleeps

Max people: 2Max adults: 2Max children: 1

Room details

1 King Bed

Layout - Bedroom and living room

Internet - Free WiFi

Entertainment - 52-inch flat-screen TV with satellite channels

Food & Drink - Refrigerator, microwave, and coffee/tea maker

Sleep - Linens

Bathroom - Shower with a rainfall showerhead

Practical - Washer/dryer and iron/ironing board

Comfort - Air conditioning

Need to Know - No cribs (infant beds) or rollaway/extra beds available

Non-Smoking, pet friendly

Walnut Cottage

Room amenities

1 bedroom

1 bathroom

Sleeps 4

1 Queen Bed and 1 Queen Sofa Bed

More details

Room information

Bed details

Sleeps

Max people: 4Max adults: 4Max children: 3

Room details

1 Queen Bed and 1 Queen Sofa Bed

Layout - Bedroom and living room

Internet - Free WiFi

Entertainment - 52-inch flat-screen TV with satellite channels

Food & Drink - Kitchen with refrigerator, microwave, cookware/dishware, and coffee/tea maker

Sleep - Linens

Bathroom - Private bathroom, shower, and rainfall showerhead

Practical - Washer/dryer and iron/ironing board

Comfort - Air conditioning

Non-Smoking

Villa, 1 Bedroom (2932 Villa)

Photos of Villa, 1 Bedroom (2932 Villa)

Room amenities

1 bedroom

Sleeps 2

1 King Bed

More details

Room information

Bed details

Sleeps

Max people: 2Max adults: 2Max children: 1

Room details

1 King Bed

Layout - Bedroom and living room

Internet - Free WiFi

Entertainment - 52-inch flat-screen TV with satellite channels

Food & Drink - Refrigerator, microwave, and coffee/tea maker

Sleep - Linens

Bathroom - Shower with a rainfall showerhead

Practical - Washer/dryer and iron/ironing board

Comfort - Air conditioning

Need to Know - No cribs (infant beds) or rollaway/extra beds available

Non-Smoking, pet friendly

Oak Tree East

Room amenities

2 bedrooms

1 bathroom

Sleeps 6

1 King Bed, 2 Twin Beds and 1 Double Sofa Bed

More details

Room information

Bed details

Sleeps

Max people: 6Max adults: 6Max children: 5

Room details

1 King Bed, 2 Twin Beds and 1 Double Sofa Bed

Layout - 2 bedrooms and living room

Internet - Free WiFi

Entertainment - 52-inch flat-screen TV with satellite channels

Food & Drink - Refrigerator, microwave, and coffee/tea maker

Sleep - Linens

Bathroom - Private bathroom, shower, and rainfall showerhead

Practical - Washer/dryer and iron/ironing board

Comfort - Air conditioning

Need to Know - No cribs (infant beds) or rollaway/extra beds available

Non-Smoking

Magnolia Cottage

Room amenities

1 bedroom

1 bathroom

Sleeps 4

2 Twin Beds and 1 Double Sofa Bed

More details

Room information

Bed details

Sleeps

Max people: 4Max adults: 4Max children: 3

Room details

2 Twin Beds and 1 Double Sofa Bed

Layout - Bedroom and living room

Internet - Free WiFi

Entertainment - 52-inch flat-screen TV with satellite channels

Food & Drink - Kitchenette with refrigerator, microwave, cookware/dishware, and coffee/tea maker

Sleep - Linens

Bathroom - Private bathroom, shower, and rainfall showerhead

Practical - Washer/dryer and iron/ironing board

Comfort - Air conditioning

Need to Know - No cribs (infant beds) or rollaway/extra beds available

Non-Smoking

Villa, 1 Bedroom (2928 Villa)

Photos of Villa, 1 Bedroom (2928 Villa)

Room amenities

1 bedroom

Sleeps 2

1 King Bed

More details

Room information

Bed details

Sleeps

Max people: 2Max adults: 2Max children: 1

Room details

1 King Bed

Layout - Bedroom and living room

Internet - Free WiFi

Entertainment - 52-inch flat-screen TV with satellite channels

Food & Drink - Refrigerator, microwave, and coffee/tea maker

Sleep - Linens

Bathroom - Shower with a rainfall showerhead

Practical - Washer/dryer and iron/ironing board

Comfort - Air conditioning

Need to Know - No cribs (infant beds) or rollaway/extra beds available

Non-Smoking, pet friendly

Superior Villa, 2 Bedrooms (2890 Villa - VIP Unit)

Photos of Superior Villa, 2 Bedrooms (2890 Villa - VIP Unit)

Room amenities

2 bedrooms

Sleeps 4

1 King Bed and 1 Queen Bed

More details

Room information

Bed details

Sleeps

Max people: 4Max adults: 4Max children: 3

Room details

1 King Bed and 1 Queen Bed

Layout - 2 bedrooms and living room

Internet - Free WiFi

Entertainment - 52-inch flat-screen TV with satellite channels

Food & Drink - Refrigerator, microwave, and coffee/tea maker

Sleep - Linens

Bathroom - Shower with a rainfall showerhead

Practical - Washer/dryer and iron/ironing board

Comfort - Air conditioning

Need to Know - No cribs (infant beds) or rollaway/extra beds available

Non-Smoking, pet friendly

Ivy Single

Room amenities

1 bedroom

1 bathroom

Sleeps 4

1 King Bed and 1 Queen Sofa Bed

More details

Room information

Bed details

Sleeps

Max people: 4Max adults: 4Max children: 3

Room details

1 King Bed and 1 Queen Sofa Bed

Layout - Bedroom and living room

Internet - Free WiFi

Entertainment - 52-inch flat-screen TV with satellite channels

Food & Drink - Kitchen with refrigerator, microwave, cookware/dishware, and coffee/tea maker

Sleep - Linens

Bathroom - Private bathroom, shower, and rainfall showerhead

Practical - Washer/dryer and iron/ironing board

Comfort - Air conditioning

Need to Know - No cribs (infant beds) or rollaway/extra beds available

Non-Smoking

Villa, 1 Bedroom (2922 Villa)

Photos of Villa, 1 Bedroom (2922 Villa)

Room amenities

1 bedroom

Sleeps 2

1 King Bed

More details

Room information

Bed details

Sleeps

Max people: 2Max adults: 2Max children: 1

Room details

1 King Bed

Layout - Bedroom and living room

Internet - Free WiFi

Entertainment - 52-inch flat-screen TV with satellite channels

Food & Drink - Refrigerator, microwave, and coffee/tea maker

Sleep - Linens

Bathroom - Shower with a rainfall showerhead

Practical - Washer/dryer and iron/ironing board

Comfort - Air conditioning

Need to Know - No cribs (infant beds) or rollaway/extra beds available

Non-Smoking, pet friendly

Villa, 1 Bedroom (2886 Villa)

Photos of Villa, 1 Bedroom (2886 Villa)

Room amenities

1 bedroom

Sleeps 2

1 King Bed

More details

Room information

Bed details

Sleeps

Max people: 2Max adults: 2Max children: 1

Room details

1 King Bed

Layout - Bedroom and living room

Internet - Free WiFi

Entertainment - 52-inch flat-screen TV with satellite channels

Food & Drink - Refrigerator, microwave, and coffee/tea maker

Sleep - Linens

Bathroom - Shower with a rainfall showerhead

Practical - Washer/dryer and iron/ironing board

Comfort - Air conditioning

Need to Know - No cribs (infant beds) or rollaway/extra beds available

Non-Smoking, pet friendly

Shangrila Cottage

Room amenities

1 bedroom

1 bathroom

Sleeps 4

1 Queen Bed and 1 Queen Sofa Bed

More details

Room information

Bed details

Sleeps

Max people: 4Max adults: 4Max children: 3

Room details

1 Queen Bed and 1 Queen Sofa Bed

Layout - Bedroom and living room

Internet - Free WiFi

Entertainment - 52-inch flat-screen TV with satellite channels

Food & Drink - Kitchen with refrigerator, microwave, cookware/dishware, and coffee/tea maker

Sleep - Linens

Bathroom - Private bathroom, shower, and rainfall showerhead

Practical - Washer/dryer and iron/ironing board

Comfort - Air conditioning

Need to Know - No cribs (infant beds) or rollaway/extra beds available

Non-Smoking

Garden Cottage

Room amenities

2 bedrooms

2 bathrooms

Sleeps 6

2 King Beds and 1 Double Sofa Bed

More details

Room information

Bed details

Sleeps

Max people: 6Max adults: 6Max children: 5

Room details

2 King Beds and 1 Double Sofa Bed

Layout - 2 bedrooms and living room

Internet - Free WiFi

Entertainment - 52-inch flat-screen TV with satellite channels

Food & Drink - Kitchen with refrigerator, microwave, cookware/dishware, and coffee/tea maker

Sleep - Linens

Bathroom - 2 bathrooms, shower, and rainfall showerhead

Practical - Washer/dryer and iron/ironing board

Comfort - Air conditioning

Non-Smoking

Villa, 1 Bedroom (2926 Villa)

Photos of Villa, 1 Bedroom (2926 Villa)

Room amenities

1 bedroom

Sleeps 2

1 King Bed

More details

Room information

Bed details

Sleeps

Max people: 2Max adults: 2Max children: 1

Room details

1 King Bed

Layout - Bedroom and living room

Internet - Free WiFi

Entertainment - 52-inch flat-screen TV with satellite channels

Food & Drink - Refrigerator, microwave, and coffee/tea maker

Sleep - Linens

Bathroom - Shower with a rainfall showerhead

Practical - Washer/dryer and iron/ironing board

Comfort - Air conditioning

Need to Know - No cribs (infant beds) or rollaway/extra beds available

Non-Smoking, pet friendly

Villa, 1 Bedroom (2916 Villa)

Photos of Villa, 1 Bedroom (2916 Villa)

Room amenities

1 bedroom

Sleeps 2

1 King Bed

More details

Room information

Bed details

Sleeps

Max people: 2Max adults: 2Max children: 1

Room details

1 King Bed

Layout - Bedroom and living room

Internet - Free WiFi

Entertainment - 52-inch flat-screen TV with satellite channels

Food & Drink - Refrigerator, microwave, and coffee/tea maker

Sleep - Linens

Bathroom - Shower with a rainfall showerhead

Practical - Washer/dryer and iron/ironing board

Comfort - Air conditioning

Need to Know - No cribs (infant beds) or rollaway/extra beds available

Non-Smoking, pet friendly

Villa, 2 Bedrooms (2906 Villa)

Photos of Villa, 2 Bedrooms (2906 Villa)

Room amenities

2 bedrooms

Sleeps 4

1 King Bed and 1 Queen Bed

More details

Room information

Bed details

Sleeps

Max people: 4Max adults: 4Max children: 3

Room details

1 King Bed and 1 Queen Bed

Layout - 2 bedrooms and living room

Internet - Free WiFi

Entertainment - 52-inch flat-screen TV with satellite channels

Food & Drink - Refrigerator, microwave, and coffee/tea maker

Sleep - Linens

Bathroom - Shower with a rainfall showerhead

Practical - Washer/dryer and iron/ironing board

Comfort - Air conditioning

Need to Know - No cribs (infant beds) or rollaway/extra beds available

Non-Smoking, pet friendly

Villa, 1 Bedroom (2920 Villa)

Photos of Villa, 1 Bedroom (2920 Villa)

Room amenities

1 bedroom

Sleeps 2

1 King Bed

More details

Room information

Bed details

Sleeps

Max people: 2Max adults: 2Max children: 1

Room details

1 King Bed

Layout - Bedroom and living room

Internet - Free WiFi

Entertainment - 52-inch flat-screen TV with satellite channels

Food & Drink - Refrigerator, microwave, and coffee/tea maker

Sleep - Linens

Bathroom - Shower with a rainfall showerhead

Practical - Washer/dryer and iron/ironing board

Comfort - Air conditioning

Need to Know - No cribs (infant beds) or rollaway/extra beds available

Non-Smoking, pet friendly

Almond Cottage

Room amenities

1 bedroom

1 bathroom

Sleeps 4

1 Queen Bed and 1 Queen Sofa Bed

More details

Room information

Bed details

Sleeps

Max people: 4Max adults: 4Max children: 3

Room details

1 Queen Bed and 1 Queen Sofa Bed

Layout - Bedroom and living room

Internet - Free WiFi

Entertainment - 52-inch flat-screen TV with satellite channels

Food & Drink - Kitchen with refrigerator, microwave, cookware/dishware, and coffee/tea maker

Sleep - Linens

Bathroom - Private bathroom, shower, and rainfall showerhead

Practical - Washer/dryer and iron/ironing board

Comfort - Air conditioning

Non-Smoking

Villa, 1 Bedroom (2912 Villa)

Photos of Villa, 1 Bedroom (2912 Villa)

Room amenities

1 bedroom

Sleeps 2

1 King Bed

More details

Room information

Bed details

Sleeps

Max people: 2Max adults: 2Max children: 1

Room details

1 King Bed

Layout - Bedroom and living room

Internet - Free WiFi

Entertainment - 52-inch flat-screen TV with satellite channels

Food & Drink - Refrigerator, microwave, and coffee/tea maker

Sleep - Linens

Bathroom - Shower with a rainfall showerhead

Practical - Washer/dryer and iron/ironing board

Comfort - Air conditioning

Need to Know - No cribs (infant beds) or rollaway/extra beds available

Non-Smoking, pet friendly

Villa, 2 Bedrooms (2918 Villa)

Photos of Villa, 2 Bedrooms (2918 Villa)

Room amenities

2 bedrooms

Sleeps 4

1 King Bed and 1 Queen Bed

More details

Room information

Bed details

Sleeps

Max people: 4Max adults: 4Max children: 3

Room details

1 King Bed and 1 Queen Bed

Layout - 2 bedrooms and living room

Internet - Free WiFi

Entertainment - 52-inch flat-screen TV with satellite channels

Food & Drink - Refrigerator, microwave, and coffee/tea maker

Sleep - Linens

Bathroom - Shower with a rainfall showerhead

Practical - Washer/dryer and iron/ironing board

Comfort - Air conditioning

Need to Know - No cribs (infant beds) or rollaway/extra beds available

Non-Smoking, pet friendly

HillTop Suite West

Room amenities

1 bedroom

1 bathroom

Sleeps 4

1 King Bed and 1 Double Sofa Bed

More details

Room information

Bed details

Sleeps

Max people: 4Max adults: 4Max children: 3

Room details

1 King Bed and 1 Double Sofa Bed

Layout - Bedroom and living room

Internet - Free WiFi

Entertainment - 52-inch flat-screen TV with satellite channels

Food & Drink - Kitchen with refrigerator, microwave, cookware/dishware, and coffee/tea maker

Sleep - Linens

Bathroom - Private bathroom, shower, and rainfall showerhead

Practical - Washer/dryer and iron/ironing board

Comfort - Air conditioning

Need to Know - No cribs (infant beds) or rollaway/extra beds available

Non-Smoking

Villa, 2 Bedrooms (2910 Villa)

Photos of Villa, 2 Bedrooms (2910 Villa)

Room amenities

2 bedrooms

Sleeps 4

1 King Bed and 1 Queen Bed

More details

Room information

Bed details

Sleeps

Max people: 4Max adults: 4Max children: 3

Room details

1 King Bed and 1 Queen Bed

Layout - 2 bedrooms and living room

Internet - Free WiFi

Entertainment - 52-inch flat-screen TV with satellite channels

Food & Drink - Refrigerator, microwave, and coffee/tea maker

Sleep - Linens

Bathroom - Shower with a rainfall showerhead

Practical - Washer/dryer and iron/ironing board

Comfort - Air conditioning

Need to Know - No cribs (infant beds) or rollaway/extra beds available

Non-Smoking, pet friendly

Superior Villa, 1 Bedroom (2914 Villa - VIP Unit)

Photos of Superior Villa, 1 Bedroom (2914 Villa - VIP Unit)

Room amenities

1 bedroom

Sleeps 2

1 King Bed

More details

Room information

Bed details

Sleeps

Max people: 2Max adults: 2Max children: 1

Room details

1 King Bed

Layout - Bedroom and living room

Internet - Free WiFi

Entertainment - 52-inch flat-screen TV with satellite channels

Food & Drink - Refrigerator, microwave, and coffee/tea maker

Sleep - Linens

Bathroom - Shower with a rainfall showerhead

Practical - Washer/dryer and iron/ironing board

Comfort - Air conditioning

Need to Know - No cribs (infant beds) or rollaway/extra beds available

Non-Smoking, pet friendly

Palm Cottage

Room amenities

1 bedroom

1 bathroom

Sleeps 4

1 Queen Bed and 1 Double Sofa Bed

More details

Room information

Bed details

Sleeps

Max people: 4Max adults: 4Max children: 3

Room details

1 Queen Bed and 1 Double Sofa Bed

Layout - Bedroom and living room

Internet - Free WiFi

Entertainment - 52-inch flat-screen TV with satellite channels

Food & Drink - Kitchenette with refrigerator, microwave, cookware/dishware, and coffee/tea maker

Sleep - Linens

Bathroom - Private bathroom, shower, and rainfall showerhead

Practical - Washer/dryer and iron/ironing board

Comfort - Air conditioning

Need to Know - No cribs (infant beds) or rollaway/extra beds available

Non-Smoking

Acorn Cottage

Room amenities

Studio

1 bathroom

Sleeps 2

1 King Bed

More details

Room information

Bed details

Sleeps

Max people: 2Max adults: 2Max children: 1

Room details

1 King Bed

Internet - Free WiFi

Entertainment - 52-inch flat-screen TV with satellite channels

Food & Drink - Kitchen with refrigerator, microwave, cookware/dishware, and coffee/tea maker

Sleep - Linens

Bathroom - Private bathroom, shower, and rainfall showerhead

Practical - Washer/dryer and iron/ironing board

Comfort - Air conditioning

Need to Know - No cribs (infant beds) or rollaway/extra beds available

Non-Smoking

Berry Single

Room amenities

1 bedroom

1 bathroom

Sleeps 4

1 King Bed and 1 Queen Sofa Bed

More details

Room information

Bed details

Sleeps

Max people: 4Max adults: 4Max children: 3

Room details

1 King Bed and 1 Queen Sofa Bed

Layout - Bedroom

Internet - Free WiFi

Entertainment - 52-inch flat-screen TV with satellite channels

Food & Drink - Kitchen with refrigerator, microwave, cookware/dishware, and coffee/tea maker

Sleep - Linens

Bathroom - Private bathroom, shower, and rainfall showerhead

Practical - Washer/dryer and iron/ironing board

Comfort - Air conditioning

Need to Know - No cribs (infant beds) or rollaway/extra beds available

Non-Smoking

Villa, 1 Bedroom (2888 Villa)

Photos of Villa, 1 Bedroom (2888 Villa)

Room amenities

1 bedroom

Sleeps 2

1 King Bed

More details

Room information

Bed details

Sleeps

Max people: 2Max adults: 2Max children: 1

Room details

1 King Bed

Layout - Bedroom and living room

Internet - Free WiFi

Entertainment - 52-inch flat-screen TV with satellite channels

Food & Drink - Refrigerator, microwave, and coffee/tea maker

Sleep - Linens

Bathroom - Shower with a rainfall showerhead

Practical - Washer/dryer and iron/ironing board

Comfort - Air conditioning

Need to Know - No cribs (infant beds) or rollaway/extra beds available

Non-Smoking, pet friendly

Wisteria Cottage

Room amenities

3 bedrooms

3 bathrooms

Sleeps 6

2 King Beds and 2 Twin Beds

More details

Room information

Bed details

Sleeps

Max people: 6Max adults: 6Max children: 5

Room details

2 King Beds and 2 Twin Beds

Layout - 3 bedrooms

Internet - Free WiFi

Entertainment - 52-inch flat-screen TV with satellite channels

Food & Drink - Refrigerator, microwave, and coffee/tea maker

Sleep - Linens

Bathroom - 3 bathrooms, shower, and rainfall showerhead

Practical - Washer/dryer and iron/ironing board

Comfort - Air conditioning

Need to Know - No cribs (infant beds) or rollaway/extra beds available

Non-Smoking

Oak Tree West

Room amenities

2 bedrooms

2 bathrooms

Sleeps 6

1 King Bed, 2 Twin Beds and 1 Queen Sofa Bed

More details

Room information

Bed details

Sleeps

Max people: 6Max adults: 6Max children: 5

Room details

1 King Bed, 2 Twin Beds and 1 Queen Sofa Bed

Layout - 2 bedrooms and living room

Internet - Free WiFi

Entertainment - 52-inch flat-screen TV with satellite channels

Food & Drink - Kitchenette with refrigerator, microwave, cookware/dishware, and coffee/tea maker

Sleep - Linens

Bathroom - 2 bathrooms, shower, and rainfall showerhead

Practical - Washer/dryer and iron/ironing board

Comfort - Air conditioning

Need to Know - No cribs (infant beds) or rollaway/extra beds available

Non-Smoking

Villa, 1 Bedroom (2904 Villa)

Photos of Villa, 1 Bedroom (2904 Villa)

Room amenities

1 bedroom

Sleeps 2

1 King Bed

More details

Room information

Bed details

Sleeps

Max people: 2Max adults: 2Max children: 1

Room details

1 King Bed

Layout - Bedroom and living room

Internet - Free WiFi

Entertainment - 52-inch flat-screen TV with satellite channels

Food & Drink - Refrigerator, microwave, and coffee/tea maker

Sleep - Linens

Bathroom - Shower with a rainfall showerhead

Practical - Washer/dryer and iron/ironing board

Comfort - Air conditioning

Need to Know - No cribs (infant beds) or rollaway/extra beds available

Non-Smoking, pet friendly

Villa, 2 Bedrooms (2924 Villa - ADA Unit)

Photos of Villa, 2 Bedrooms (2924 Villa - ADA Unit)

Room amenities

2 bedrooms

Sleeps 4

1 King Bed and 1 Queen Bed

More details

Room information

Bed details

Sleeps

Max people: 4Max adults: 4Max children: 3

Room details

1 King Bed and 1 Queen Bed

Layout - 2 bedrooms and living room

Internet - Free WiFi

Entertainment - 52-inch flat-screen TV with satellite channels

Food & Drink - Refrigerator, microwave, and coffee/tea maker

Sleep - Linens

Bathroom - Shower with a rainfall showerhead

Practical - Washer/dryer and iron/ironing board

Comfort - Air conditioning

Need to Know - No cribs (infant beds) or rollaway/extra beds available

Non-Smoking, pet friendly

Ivy Double

Room amenities

2 bedrooms

1 bathroom

Sleeps 4

2 King Beds

More details

Room information

Bed details

Sleeps

Max people: 4Max adults: 4Max children: 3

Room details

2 King Beds

Layout - 2 bedrooms

Internet - Free WiFi

Entertainment - 52-inch flat-screen TV with satellite channels

Food & Drink - Kitchen with refrigerator, microwave, cookware/dishware, and coffee/tea maker

Sleep - Linens

Bathroom - Private bathroom, shower, and rainfall showerhead

Practical - Washer/dryer and iron/ironing board

Comfort - Air conditioning

Need to Know - No cribs (infant beds) or rollaway/extra beds available

Non-Smoking

Villa, 1 Bedroom (2908 Villa)

Photos of Villa, 1 Bedroom (2908 Villa)

Room amenities

1 bedroom

Sleeps 2

1 King Bed

More details

Room information

Bed details

Sleeps

Max people: 2Max adults: 2Max children: 1

Room details

1 King Bed

Layout - Bedroom and living room

Internet - Free WiFi

Entertainment - 52-inch flat-screen TV with satellite channels

Food & Drink - Refrigerator, microwave, and coffee/tea maker

Sleep - Linens

Bathroom - Shower with a rainfall showerhead

Practical - Washer/dryer and iron/ironing board

Comfort - Air conditioning

Need to Know - No cribs (infant beds) or rollaway/extra beds available

Non-Smoking, pet friendly

Villa, 1 Bedroom (2934 Villa)

Photos of Villa, 1 Bedroom (2934 Villa)

Room amenities

1 bedroom

Sleeps 2

1 King Bed

More details

Room information

Bed details

Sleeps

Max people: 2Max adults: 2Max children: 1

Room details

1 King Bed

Layout - Bedroom and living room

Internet - Free WiFi

Entertainment - 52-inch flat-screen TV with satellite channels

Food & Drink - Refrigerator, microwave, and coffee/tea maker

Sleep - Linens

Bathroom - Shower with a rainfall showerhead

Practical - Washer/dryer and iron/ironing board

Comfort - Air conditioning

Need to Know - No cribs (infant beds) or rollaway/extra beds available

Non-Smoking, pet friendly

Villa, 1 Bedroom (2892 Villa)

Photos of Villa, 1 Bedroom (2892 Villa)

Room amenities

1 bedroom

Sleeps 2

1 King Bed

More details

Room information

Bed details

Sleeps

Max people: 2Max adults: 2Max children: 1

Room details

1 King Bed

Layout - Bedroom and living room

Internet - Free WiFi

Entertainment - 52-inch flat-screen TV with satellite channels

Food & Drink - Refrigerator, microwave, and coffee/tea maker

Sleep - Linens

Bathroom - Shower with a rainfall showerhead

Practical - Washer/dryer and iron/ironing board

Comfort - Air conditioning

Need to Know - No cribs (infant beds) or rollaway/extra beds available

Non-Smoking, pet friendly

Pecan Cottage

Room amenities

1 bedroom

1 bathroom

Sleeps 4

1 Queen Bed and 1 Queen Sofa Bed

More details

Room information

Bed details

Sleeps

Max people: 4Max adults: 4Max children: 3

Room details

1 Queen Bed and 1 Queen Sofa Bed

Layout - Bedroom and living room

Internet - Free WiFi

Entertainment - 52-inch flat-screen TV with satellite channels

Food & Drink - Kitchen with refrigerator, microwave, cookware/dishware, and coffee/tea maker

Sleep - Linens

Bathroom - Private bathroom, shower, and rainfall showerhead

Practical - Washer/dryer and iron/ironing board

Comfort - Air conditioning

Non-Smoking

Berry Suite

Room amenities

3 bedrooms

2 bathrooms

Sleeps 6

2 King Beds and 2 Twin Beds

More details

Room information

Bed details

Sleeps

Max people: 6Max adults: 6Max children: 5

Room details

2 King Beds and 2 Twin Beds

Layout - 3 bedrooms

Internet - Free WiFi

Entertainment - 52-inch flat-screen TV with satellite channels

Food & Drink - Kitchen with refrigerator, microwave, cookware/dishware, and coffee/tea maker

Sleep - Linens

Bathroom - 2 bathrooms, shower, and rainfall showerhead

Practical - Washer/dryer and iron/ironing board

Comfort - Air conditioning

Need to Know - No cribs (infant beds) or rollaway/extra beds available

Non-Smoking

Chestnut Cottage

Photos of Chestnut Cottage

Room amenities

1 bedroom

1 bathroom

Sleeps 4

1 Queen Bed and 1 Queen Sofa Bed

More details

Room information

Bed details

Sleeps

Max people: 4Max adults: 4Max children: 3

Room details

1 Queen Bed and 1 Queen Sofa Bed

Layout - Bedroom and living room

Internet - Free WiFi

Entertainment - 52-inch flat-screen TV with satellite channels

Food & Drink - Kitchen with refrigerator, microwave, cookware/dishware, and coffee/tea maker

Sleep - Linens

Bathroom - Private bathroom, shower, and rainfall showerhead

Practical - Washer/dryer and iron/ironing board

Comfort - Air conditioning

Non-Smoking
About this area
Lady Lake
Located in Lady Lake, Grand Oaks Resort is in a rural area. Shoppers can check out Spanish Springs Town Square, while everyone can enjoy the natural beauty of Lake Weir and Lake Griffin State Park.
What's nearby
Grand Oaks Resort and Carriage Musuem - 1 min walk
Lakes Of Lady Lake Golf Club - 3 min drive
The Orange Blossom Opry - 5 min drive
Uncle Donald's Farm - 6 min drive
Orange Blossom Hills Golf & Country Club - 9 min drive
Getting around
Orlando Intl. Airport (MCO) - 79 min drive
Restaurants
Bamboo Bistro — 6 min drive
LongHorn Steakhouse — 6 min drive
Carrabba's Italian Grill — 6 min drive
Keke's Breakfast Cafe — 6 min drive
Sweet Tomatoes — 7 min drive
You'll have the entire home to yourself and will only share it with other guests in your party.
Cottage in Lady Lake with outdoor pool and sauna
This smoke-free cottage features an outdoor pool, a sauna, and a garden. Self parking is free. All accommodations are soundproofed and offer free WiFi and hair dryers. For a bit of entertainment, flat-screen TVs come with satellite channels, and guests can also appreciate conveniences like washers/dryers and refrigerators.
Grand Oaks Resort offers 37 air-conditioned accommodations with washers/dryers and coffee/tea makers. Each accommodation is individually furnished and decorated. Full-sized refrigerators/freezers and microwaves are provided. Bathrooms include showers with rainfall showerheads, complimentary toiletries, and hair dryers.
This Lady Lake cottage provides complimentary wireless Internet access. 52-inch flat-screen televisions come with satellite channels.
Recreational amenities at the cottage include an outdoor pool and a sauna.
The recreational activities listed below are available either on site or nearby; fees may apply.
Cleaning and safety practices
Enhanced cleanliness measures
Property is professionally cleaned
Disinfectant is used to clean the property
High-touch surfaces are cleaned and disinfected
Sheets and towels are washed at 60°C/140°F or hotter
This information is provided by our partners.
Property amenities
Parking and transportation
Free self parking on site
Food and drink
Refrigerator (full size)

Microwave

Cookware/dishes/utensils

Coffee/tea maker
Dining
Couples dining

Private picnics
Bathrooms
Shower

Rainfall showerhead

Hair dryer

Toothbrush and toothpaste (on request)

Towels provided

Free toiletries
Entertainment
52-inch flat-screen TV with satellite service
Outdoor areas
Garden

Outdoor furniture

Outdoor entertainment area

Fully fenced
Pet friendly
USD 45.00 per pet per stay

Dogs welcome

Service animals exempt from fees
Suitability/Accessibility
If you have requests for specific accessibility needs, please contact the property using the information on the reservation confirmation received after booking.

No elevator (single level property)

Soundproofing

Wheelchair accessible (with limits)

Smoke-free property
Services and conveniences
Iron/ironing board

Golf lessions with a pro

Front desk (limited hours)
Things to do
Golf clubs

Golf driving range on site

Horse riding on site

Golf lessons on site

Fishing on site
Safety features
Fire extinguisher

Smoke detector
General
37 rooms

20 buildings

Built in 2020

Individually decorated

Individually furnished
Check-in from 3:00 PM - 10:00 PM
Late check-in subject to availability
Minimum check-in age - 18
Check-out before 11:00 AM
Special check-in instructions
The front desk is open daily from 7:00 AM - 5:00 PM
The check-in location differs from the property location; to check in, go to call security 352-205-5292
To make arrangements for check-in please contact the property at least 24 hours before arrival using the information on the booking confirmation
Guests must contact the property in advance for check-in instructions; front desk staff will greet guests on arrival
Pets allowed for an extra charge of USD 45.00 per pet, per stay
Dogs only
An off-leash area is available
Children are welcome
Rollaway/extra beds are not available
Cribs (infant beds) are not available
The following fees and deposits are charged by the property at time of service, check-in, or check-out.
Pet fee: USD 45.00 per pet, per stay
Service animals are exempt from fees
The above list may not be comprehensive. Fees and deposits may not include tax and are subject to change.
Extra-person charges may apply and vary depending on property policy
Government-issued photo identification and a credit card, debit card, or cash deposit may be required at check-in for incidental charges
Special requests are subject to availability upon check-in and may incur additional charges; special requests cannot be guaranteed
This property accepts credit cards; cash is not accepted
Safety features at this property include a fire extinguisher and a smoke detector
Property is also known as
Grand Oaks Resort Cottage
Grand Oaks Resort Lady Lake
Grand Oaks Resort Cottage Lady Lake
Frequently asked questions
Yes, Grand Oaks Resort offers free cancellation on select room rates, because flexibility matters! Please refer to Grand Oaks Resort cancellation policy on our site for more details about any exclusions or requirements.
As of Jan 18, 2021, prices found for a 1-night stay for 2 adults at Grand Oaks Resort on Jan 19, 2021 start from CA $330, excluding taxes and fees. This price is based on the lowest nightly price found in the last 24 hours for stays in the next 30 days. Prices are subject to change.

Choose your dates

for more accurate prices.
Yes, this property has an outdoor pool.
Yes, dogs are allowed at this property. There's a fee of USD 45.00 per pet, per stay. Service animals are exempt from fees.
Self parking is free at this property.
Check-in is from 3:00 PM - 10:00 PM. Late check-in is available during limited hours.
Check-out is at 11:00 AM.
Situated in Lady Lake, this golf cottage is within 6 mi (10 km) of The Orange Blossom Opry, Spanish Springs Town Square, and Harbor Hills Country Club. Lake Weir and Lake Griffin State Park are also within 9 mi (15 km).
Stay in the know with the Expedia app
Get real-time notifications, view your trip details, and access mobile-only deals.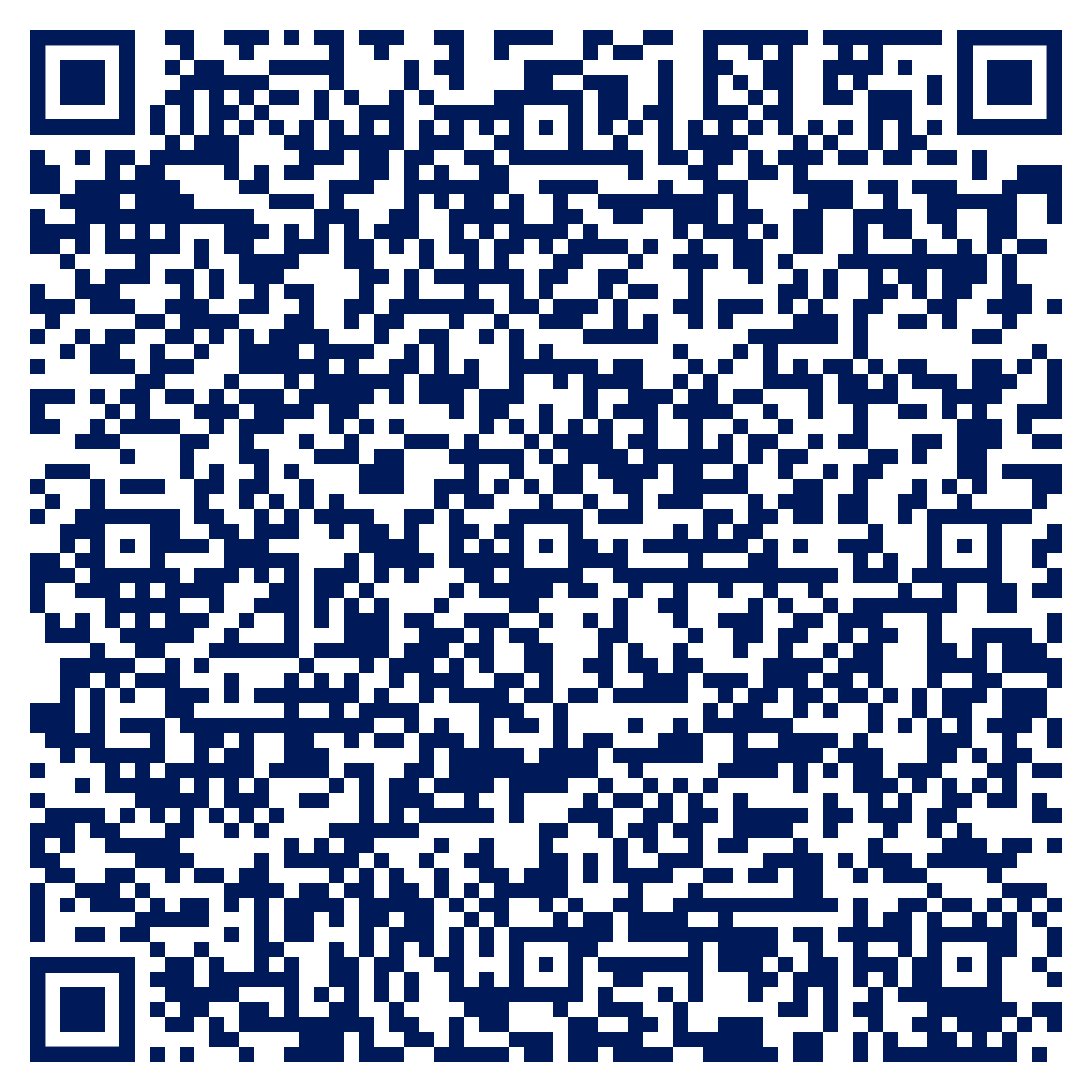 Scan the QR code