Overview of Ramada Hotel & Conference Center by Wyndham Kelowna
Choose dates to view prices
Standard Room, 2 Queen Beds, Non Smoking (Pet-Friendly)

Photos of Standard Room, 2 Queen Beds, Non Smoking (Pet-Friendly)

4.2/5 guest room rating

Room amenities

300 sq ft

City view

Sleeps 4

2 Queen Beds

More details

Room information

Bed details

Sleeps

Max people: 4Max adults: 4Max children: 3

Room details

2 Queen Beds

300-sq-foot room with city views

Internet - Free WiFi

Entertainment - Premium channels

Food & Drink - Coffee/tea maker, room service (limited hours), and microwave (on request)

Sleep - Blackout drapes/curtains and linens

Bathroom - Private bathroom, shower/tub combination, free toiletries, and a hair dryer

Practical - Safe, free weekday newspaper, and iron/ironing board; free cribs/infant beds available on request

Comfort - Climate-controlled air conditioning and daily housekeeping

Non-Smoking, pet friendly

Room is accessed via exterior corridors

Connecting/adjoining rooms can be requested, subject to availability

Mod Squad Theme Suite with 1 King Bed

Photos of Mod Squad Theme Suite with 1 King Bed

Room amenities

301 sq ft

City view

Sleeps 2

1 King Bed

More details

Room information

Bed details

Sleeps

Max people: 2Max adults: 2Max children: 1

Room details

1 King Bed

301-sq-foot room with city views

Internet - Free WiFi

Entertainment - Premium channels

Food & Drink - Coffee/tea maker, room service (limited hours), and microwave (on request)

Sleep - Blackout drapes/curtains and linens

Bathroom - Private bathroom, shower/tub combination, free toiletries, and a hair dryer

Practical - Safe, free weekday newspaper, and iron/ironing board; free cribs/infant beds available on request

Comfort - Climate-controlled air conditioning and daily housekeeping

Non-Smoking

Room is accessed via exterior corridors

Connecting/adjoining rooms can be requested, subject to availability

Business Room, 1 Queen Bed, Non Smoking

Photos of Business Room, 1 Queen Bed, Non Smoking

4.4/5 guest room rating

Room amenities

390 sq ft

City view

Sleeps 2

1 Queen Bed

More details

Room information

Bed details

Sleeps

Max people: 2Max adults: 2Max children: 1

Room details

1 Queen Bed

390-sq-foot room with city views

Internet - Free WiFi

Entertainment - Premium channels

Food & Drink - Coffee/tea maker, room service (limited hours), and microwave (on request)

Sleep - Blackout drapes/curtains and linens

Bathroom - Private bathroom, shower/tub combination, free toiletries, and a hair dryer

Practical - Safe, free weekday newspaper, and iron/ironing board; free cribs/infant beds available on request

Comfort - Climate-controlled air conditioning and daily housekeeping

Non-Smoking

Room is accessed via exterior corridors

Connecting/adjoining rooms can be requested, subject to availability

Loft Suite with 1 King Bed and Sofa Bed

Photos of Loft Suite with 1 King Bed and Sofa Bed

Room amenities

592 sq ft

City view

Sleeps 4

1 King Bed and 1 Double Sofa Bed

More details

Room information

Bed details

Sleeps

Max people: 4Max adults: 4Max children: 3

Room details

1 King Bed and 1 Double Sofa Bed

592-sq-foot room with city views

Internet - Free WiFi

Entertainment - Premium channels

Food & Drink - Coffee/tea maker, room service (limited hours), and microwave (on request)

Sleep - Blackout drapes/curtains and linens

Bathroom - Private bathroom, shower/tub combination, free toiletries, and a hair dryer

Practical - Safe, free weekday newspaper, and iron/ironing board; free cribs/infant beds available on request

Comfort - Climate-controlled air conditioning and daily housekeeping

Non-Smoking

Room is accessed via exterior corridors

Connecting/adjoining rooms can be requested, subject to availability

Business Suite, 2 Queen Beds, Non Smoking

Photos of Business Suite, 2 Queen Beds, Non Smoking

4.1/5 guest room rating

Room amenities

390 sq ft

City view

Sleeps 4

2 Queen Beds

More details

Room information

Bed details

Sleeps

Max people: 4Max adults: 4Max children: 3

Room details

2 Queen Beds

390-sq-foot room with city views

Internet - Free WiFi

Entertainment - Premium channels

Food & Drink - Coffee/tea maker, room service (limited hours), and microwave (on request)

Sleep - Blackout drapes/curtains and linens

Bathroom - Private bathroom, shower/tub combination, free toiletries, and a hair dryer

Practical - Safe, free weekday newspaper, and iron/ironing board; free cribs/infant beds available on request

Comfort - Climate-controlled air conditioning and daily housekeeping

Non-Smoking

Room is accessed via exterior corridors

Connecting/adjoining rooms can be requested, subject to availability

Loft Suite with 1 Queen Bed and Sofa Bed

Photos of Loft Suite with 1 Queen Bed and Sofa Bed

4.7/5 guest room rating

Room amenities

300 sq ft

City view

Sleeps 4

1 Queen Bed and 1 Double Sofa Bed

More details

Room information

Bed details

Sleeps

Max people: 4Max adults: 4Max children: 3

Room details

1 Queen Bed and 1 Double Sofa Bed

300-sq-foot room with city views

Internet - Free WiFi

Entertainment - Premium channels

Food & Drink - Coffee/tea maker, room service (limited hours), and microwave (on request)

Sleep - Blackout drapes/curtains and linens

Bathroom - Private bathroom, shower/tub combination, free toiletries, and a hair dryer

Practical - Safe, free weekday newspaper, and iron/ironing board; free cribs/infant beds available on request

Comfort - Climate-controlled air conditioning and daily housekeeping

Non-Smoking

Room is accessed via exterior corridors

Connecting/adjoining rooms can be requested, subject to availability

Room, 1 Queen Bed, Accessible (Mobility Accessible)

4/5 guest room rating

Room amenities

301 sq ft

City view

Sleeps 2

1 Queen Bed

More details

Room information

Bed details

Sleeps

Max people: 2Max adults: 2Max children: 1

Room details

1 Queen Bed

301-sq-foot room with city views

Internet - Free WiFi

Entertainment - Premium channels

Food & Drink - Coffee/tea maker, room service (limited hours), and microwave (on request)

Sleep - Blackout drapes/curtains and linens

Bathroom - Private bathroom, shower/tub combination, free toiletries, and a hair dryer

Practical - Safe, free weekday newspaper, and iron/ironing board; free cribs/infant beds available on request

Comfort - Climate-controlled air conditioning and daily housekeeping

Accessibility - Wheelchair accessible

Non-Smoking

Room is accessed via exterior corridors

Connecting/adjoining rooms can be requested, subject to availability

Loft Suite with 1 King Bed and Sofa Bed

Photos of Loft Suite with 1 King Bed and Sofa Bed

4.5/5 guest room rating

Room amenities

590 sq ft

City view

Sleeps 4

1 King Bed and 1 Double Sofa Bed

More details

Room information

Bed details

Sleeps

Max people: 4Max adults: 4Max children: 3

Room details

1 King Bed and 1 Double Sofa Bed

590-sq-foot room with city views

Internet - Free WiFi

Entertainment - Premium channels

Food & Drink - Coffee/tea maker, room service (limited hours), and microwave (on request)

Sleep - Blackout drapes/curtains and linens

Bathroom - Private bathroom, shower/tub combination, bathrobes, and free toiletries

Practical - Safe, free weekday newspaper, and iron/ironing board; free cribs/infant beds available on request

Comfort - Climate-controlled air conditioning and daily housekeeping

Non-Smoking

Room is accessed via exterior corridors

Connecting/adjoining rooms can be requested, subject to availability

Business Room, 1 King Bed, Non Smoking

Photos of Business Room, 1 King Bed, Non Smoking

4.6/5 guest room rating

Room amenities

390 sq ft

City view

Sleeps 2

1 King Bed

More details

Room information

Bed details

Sleeps

Max people: 2Max adults: 2Max children: 1

Room details

1 King Bed

390-sq-foot room with city views

Internet - Free WiFi

Entertainment - Premium channels

Food & Drink - Coffee/tea maker, room service (limited hours), and microwave (on request)

Sleep - Blackout drapes/curtains and linens

Bathroom - Private bathroom, shower/tub combination, bathrobes, and free toiletries

Practical - Safe, free weekday newspaper, and iron/ironing board; free cribs/infant beds available on request

Comfort - Climate-controlled air conditioning and daily housekeeping

Non-Smoking

Room is accessed via exterior corridors

Connecting/adjoining rooms can be requested, subject to availability

Polynesian Theme Suite with 1 King Bed

Photos of Polynesian Theme Suite with 1 King Bed

Room amenities

301 sq ft

City view

Sleeps 2

1 King Bed

More details

Room information

Bed details

Sleeps

Max people: 2Max adults: 2Max children: 1

Room details

1 King Bed

301-sq-foot room with city views

Internet - Free WiFi

Entertainment - Premium channels

Food & Drink - Coffee/tea maker, room service (limited hours), and microwave (on request)

Sleep - Blackout drapes/curtains and linens

Bathroom - Private bathroom, shower/tub combination, free toiletries, and a hair dryer

Practical - Safe, free weekday newspaper, and iron/ironing board; free cribs/infant beds available on request

Comfort - Climate-controlled air conditioning and daily housekeeping

Non-Smoking

Room is accessed via exterior corridors

Connecting/adjoining rooms can be requested, subject to availability

Loft Suite, 2 Queen beds and Sofa Bed

Photos of Loft Suite, 2 Queen beds and Sofa Bed

4/5 guest room rating

Room amenities

590 sq ft

City view

Sleeps 6

2 Queen Beds and 1 Double Sofa Bed

More details

Room information

Bed details

Sleeps

Max people: 6Max adults: 6Max children: 5

Room details

2 Queen Beds and 1 Double Sofa Bed

590-sq-foot room with city views

Internet - Free WiFi

Entertainment - Premium channels

Food & Drink - Coffee/tea maker, room service (limited hours), and microwave (on request)

Sleep - Blackout drapes/curtains and linens

Bathroom - Private bathroom, shower/tub combination, free toiletries, and a hair dryer

Practical - Safe, free weekday newspaper, and iron/ironing board; free cribs/infant beds available on request

Comfort - Climate-controlled air conditioning and daily housekeeping

Non-Smoking

Room is accessed via exterior corridors

Connecting/adjoining rooms can be requested, subject to availability

New York Theme Suite with 1 King Bed

Photos of New York Theme Suite with 1 King Bed

Room amenities

301 sq ft

City view

Sleeps 2

1 King Bed

More details

Room information

Bed details

Sleeps

Max people: 2Max adults: 2Max children: 1

Room details

1 King Bed

301-sq-foot room with city views

Relax - Fireplace

Internet - Free WiFi

Entertainment - Premium channels

Food & Drink - Coffee/tea maker, room service (limited hours), and microwave (on request)

Sleep - Blackout drapes/curtains and linens

Bathroom - Private bathroom, shower/tub combination, free toiletries, and a hair dryer

Practical - Safe, free weekday newspaper, and iron/ironing board; free cribs/infant beds available on request

Comfort - Climate-controlled air conditioning and daily housekeeping

Non-Smoking

Room is accessed via exterior corridors

Connecting/adjoining rooms can be requested, subject to availability

Mountain Lodge Theme Suite with 1 King Bed

Photos of Mountain Lodge Theme Suite with 1 King Bed

Room amenities

301 sq ft

City view

Sleeps 2

1 King Bed

More details

Room information

Bed details

Sleeps

Max people: 2Max adults: 2Max children: 1

Room details

1 King Bed

301-sq-foot room with city views

Relax - Fireplace

Internet - Free WiFi

Entertainment - Premium channels

Food & Drink - Coffee/tea maker, room service (limited hours), and microwave (on request)

Sleep - Blackout drapes/curtains and linens

Bathroom - Private bathroom, shower/tub combination, free toiletries, and a hair dryer

Practical - Safe, free weekday newspaper, and iron/ironing board; free cribs/infant beds available on request

Comfort - Climate-controlled air conditioning and daily housekeeping

Non-Smoking

Room is accessed via exterior corridors

Connecting/adjoining rooms can be requested, subject to availability

Suite, 1 Bedroom, Non Smoking

Photos of Suite, 1 Bedroom, Non Smoking

4.2/5 guest room rating

Room amenities

300 sq ft

City view

Sleeps 4

1 Queen Bed

More details

Room information

Bed details

Sleeps

Max people: 4Max adults: 4Max children: 3

Room details

1 Queen Bed

300-sq-foot room with city views

Internet - Free WiFi

Entertainment - Premium channels

Food & Drink - Coffee/tea maker, room service (limited hours), and microwave (on request)

Sleep - Blackout drapes/curtains and linens

Bathroom - Private bathroom, shower/tub combination, free toiletries, and a hair dryer

Practical - Safe, free weekday newspaper, and iron/ironing board; free cribs/infant beds available on request

Comfort - Climate-controlled air conditioning and daily housekeeping

Non-Smoking

Room is accessed via exterior corridors

Connecting/adjoining rooms can be requested, subject to availability

Loft Suite with 1 King Bed and Sofa Bed

Photos of Loft Suite with 1 King Bed and Sofa Bed

Room amenities

592 sq ft

City view

Sleeps 2

1 King Bed

More details

Room information

Bed details

Sleeps

Max people: 2Max adults: 2Max children: 1

Room details

1 King Bed

592-sq-foot room with city views

Internet - Free WiFi

Entertainment - Premium channels

Food & Drink - Coffee/tea maker, room service (limited hours), and microwave (on request)

Sleep - Blackout drapes/curtains and linens

Bathroom - Private bathroom, shower/tub combination, free toiletries, and a hair dryer

Practical - Safe, free weekday newspaper, and iron/ironing board; free cribs/infant beds available on request

Comfort - Climate-controlled air conditioning and daily housekeeping

Non-Smoking

Room is accessed via exterior corridors

Connecting/adjoining rooms can be requested, subject to availability

Standard Room, 2 Queen Beds, Non Smoking

Photos of Standard Room, 2 Queen Beds, Non Smoking

4.4/5 guest room rating

Room amenities

300 sq ft

City view

Sleeps 4

2 Queen Beds

More details

Room information

Bed details

Sleeps

Max people: 4Max adults: 4Max children: 3

Room details

2 Queen Beds

300-sq-foot room with city views

Internet - Free WiFi

Entertainment - Premium channels

Food & Drink - Coffee/tea maker, room service (limited hours), and microwave (on request)

Sleep - Blackout drapes/curtains and linens

Bathroom - Private bathroom, shower/tub combination, free toiletries, and a hair dryer

Practical - Safe, free weekday newspaper, and iron/ironing board; free cribs/infant beds available on request

Comfort - Climate-controlled air conditioning and daily housekeeping

Non-Smoking

Room is accessed via exterior corridors

Connecting/adjoining rooms can be requested, subject to availability
Rating 5 - Excellent. 221 out of 995 reviews
Rating 4 - Good. 483 out of 995 reviews
Rating 3 - Okay. 190 out of 995 reviews
Rating 2 - Poor. 67 out of 995 reviews
Rating 1 - Terrible. 34 out of 995 reviews
3.7/5
Property conditions & facilities
Stayed 1 night in Feb 2021
Stayed 2 nights in Jan 2021
Liked: Cleanliness, staff & service, property conditions & facilities, room comfort
A great place to stay!
Everything was really good, the room was clean and comfortable, pool and sauna were clean, the smittys restaurant was amazing both Breakfast and dinner!
Stayed 1 night in Nov 2020
Travelled with family and small children
No Microwave and room did have smell of cigarette smoke.
Stayed 2 nights in Oct 2020
Liked: Cleanliness, staff & service, property conditions & facilities, room comfort
Stayed 1 night in Oct 2020
Stay in the know with the Expedia app
Get real-time notifications, view your trip details, and access mobile-only deals.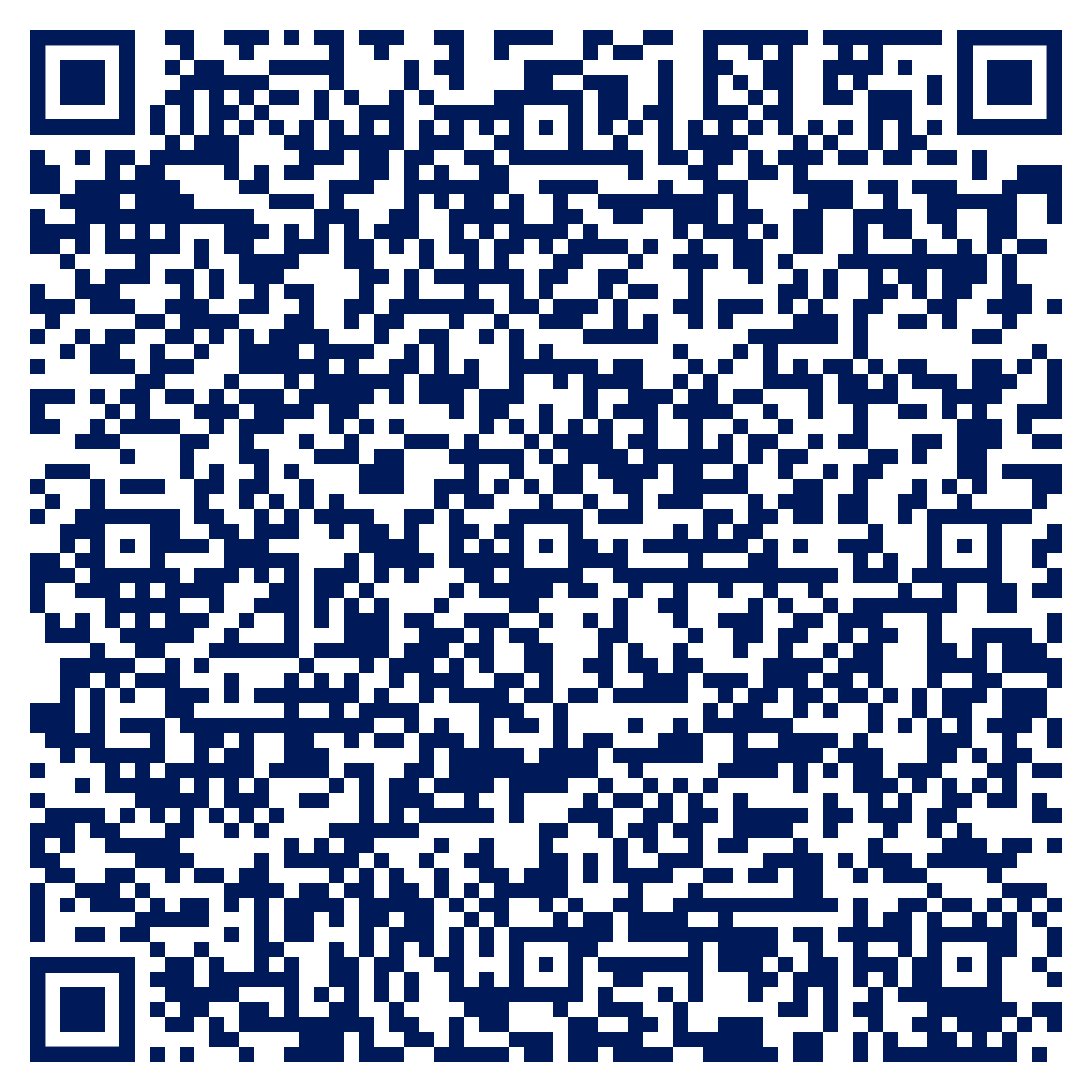 Scan the QR code