Overview of Marriott Mena House Cairo
Choose dates to view prices
Deluxe Partial Pyramid View Room 1 King bed

Photos of Deluxe Partial Pyramid View Room 1 King bed

4.1/5 guest room rating

Room amenities

388 sq ft

Desert view

Sleeps 2

1 King Bed

More details

Room information

Bed details

Sleeps

Max people: 2Max adults: 2Max children: 1

Room details

1 King Bed

388-sq-foot room, balcony with desert views

Internet - Free WiFi

Entertainment - 49-inch flat-screen TV with satellite channels

Food & Drink - Coffee/tea maker, minibar, 24-hour room service, and free bottled water

Sleep - Turndown service and bed sheets

Bathroom - Private bathroom, shower/tub combination, bathrobes, and slippers

Practical - Safe, desk, and phone; free cribs/infant beds available on request

Comfort - Climate-controlled air conditioning, daily housekeeping, and heating

Accessibility - Grab bar in bathtub, visual fire alarm, and lever door handles

Smoking, renovated in January 2017

Executive Room, 1 Double Bed, View (Pyramid View)

Photos of Executive Room, 1 Double Bed, View (Pyramid View)

Room amenities

388 sq ft

Desert view

Sleeps 2

1 Double Bed

More details

Room information

Bed details

Sleeps

Max people: 2Max adults: 2Max children: 1

Room details

1 Double Bed

388-sq-foot room, balcony with desert views

Internet - Free WiFi

Entertainment - 49-inch flat-screen TV with satellite channels

Food & Drink - Coffee/tea maker, minibar, 24-hour room service, and free bottled water

Sleep - Turndown service and bed sheets

Bathroom - Private bathroom, shower/tub combination, bathrobes, and slippers

Practical - Safe, desk, and phone; free cribs/infant beds available on request

Comfort - Climate-controlled air conditioning, daily housekeeping, and heating

Accessibility - Grab bar in bathtub, visual fire alarm, and lever door handles

Smoking, renovated in January 2017

Deluxe Room, 2 Twin Beds, Balcony

Photos of Deluxe Room, 2 Twin Beds, Balcony

4.8/5 guest room rating

Room amenities

388 sq ft

Sleeps 2

2 Twin Beds

More details

Room information

Bed details

Sleeps

Max people: 2Max adults: 2Max children: 1

Room details

2 Twin Beds

388-sq-foot room, balcony with garden views

Internet - Free WiFi

Entertainment - 49-inch flat-screen TV with satellite channels

Food & Drink - Coffee/tea maker, minibar, 24-hour room service, and free bottled water

Sleep - Turndown service and bed sheets

Bathroom - Private bathroom, shower/tub combination, bathrobes, and slippers

Practical - Safe, desk, and phone; free cribs/infant beds available on request

Comfort - Climate-controlled air conditioning, daily housekeeping, and heating

Accessibility - Grab bar in bathtub, visual fire alarm, and lever door handles

Smoking, renovated in January 2017

Executive Room, 1 Double Bed, Garden View

Photos of Executive Room, 1 Double Bed, Garden View

Room amenities

388 sq ft

Sleeps 2

1 Double Bed

More details

Room information

Bed details

Sleeps

Max people: 2Max adults: 2Max children: 1

Room details

1 Double Bed

388-sq-foot room, balcony with garden views

Internet - Free WiFi

Entertainment - 49-inch flat-screen TV with satellite channels

Food & Drink - Coffee/tea maker, minibar, 24-hour room service, and free bottled water

Sleep - Turndown service and bed sheets

Bathroom - Private bathroom, shower/tub combination, bathrobes, and slippers

Practical - Safe, desk, and phone; free cribs/infant beds available on request

Comfort - Climate-controlled air conditioning, daily housekeeping, and heating

Accessibility - Grab bar in bathtub, visual fire alarm, and lever door handles

Smoking, renovated in January 2017

Deluxe Room, 1 King Bed, Balcony, Garden View

Photos of Deluxe Room, 1 King Bed, Balcony, Garden View

4.3/5 guest room rating

Room amenities

388 sq ft

Sleeps 2

1 King Bed

More details

Room information

Bed details

Sleeps

Max people: 2Max adults: 2Max children: 1

Room details

1 King Bed

388-sq-foot room, balcony with garden views

Internet - Free WiFi

Entertainment - 49-inch flat-screen TV with satellite channels

Food & Drink - Coffee/tea maker, minibar, 24-hour room service, and free bottled water

Sleep - Turndown service and bed sheets

Bathroom - Private bathroom, shower/tub combination, bathrobes, and slippers

Practical - Safe, desk, and phone; free cribs/infant beds available on request

Comfort - Climate-controlled air conditioning, daily housekeeping, and heating

Accessibility - Grab bar in bathtub, visual fire alarm, and lever door handles

Smoking, renovated in January 2017

Premium Room, 2 Twin Beds, View (Pyramid View)

Photos of Premium Room, 2 Twin Beds, View (Pyramid View)

5/5 guest room rating

Room amenities

388 sq ft

Desert view

Sleeps 2

2 Twin Beds

More details

Room information

Bed details

Sleeps

Max people: 2Max adults: 2Max children: 1

Room details

2 Twin Beds

388-sq-foot room, balcony with desert views

Internet - Free WiFi

Entertainment - 49-inch flat-screen TV with satellite channels

Food & Drink - Coffee/tea maker, minibar, 24-hour room service, and free bottled water

Sleep - Turndown service and bed sheets

Bathroom - Private bathroom, shower/tub combination, bathrobes, and slippers

Practical - Safe, desk, and phone; free cribs/infant beds available on request

Comfort - Climate-controlled air conditioning, daily housekeeping, and heating

Accessibility - Grab bar in bathtub, visual fire alarm, and lever door handles

Smoking, renovated in January 2017

Executive Room, 1 Double Bed, View (Pyramid View)

Photos of Executive Room, 1 Double Bed, View (Pyramid View)

5/5 guest room rating

Room amenities

388 sq ft

Desert view

Sleeps 2

1 Double Bed

More details

Room information

Bed details

Sleeps

Max people: 2Max adults: 2Max children: 1

Room details

1 Double Bed

388-sq-foot room, balcony with desert views

Internet - Free WiFi

Entertainment - 49-inch flat-screen TV with satellite channels

Food & Drink - Coffee/tea maker, minibar, 24-hour room service, and free bottled water

Sleep - Turndown service and bed sheets

Bathroom - Private bathroom, shower/tub combination, bathrobes, and slippers

Practical - Safe, desk, and phone; free cribs/infant beds available on request

Comfort - Climate-controlled air conditioning, daily housekeeping, and heating

Accessibility - Grab bar in bathtub, visual fire alarm, and lever door handles

Smoking, renovated in January 2017

Executive Room, 1 Double Bed, Garden View

Photos of Executive Room, 1 Double Bed, Garden View

4.4/5 guest room rating

Room amenities

388 sq ft

Sleeps 2

1 Double Bed

More details

Room information

Bed details

Sleeps

Max people: 2Max adults: 2Max children: 1

Room details

1 Double Bed

388-sq-foot room, balcony with garden views

Internet - Free WiFi

Entertainment - 49-inch flat-screen TV with satellite channels

Food & Drink - Coffee/tea maker, minibar, 24-hour room service, and free bottled water

Sleep - Turndown service and bed sheets

Bathroom - Private bathroom, shower/tub combination, bathrobes, and slippers

Practical - Safe, desk, and phone; free cribs/infant beds available on request

Comfort - Climate-controlled air conditioning, daily housekeeping, and heating

Accessibility - Grab bar in bathtub, visual fire alarm, and lever door handles

Smoking, renovated in January 2017

Premium Room, 1 King Bed, Balcony, View (Pyramid View)

Photos of Premium Room, 1 King Bed, Balcony, View (Pyramid View)

4.3/5 guest room rating

Room amenities

388 sq ft

Desert view

Sleeps 2

1 King Bed

More details

Room information

Bed details

Sleeps

Max people: 2Max adults: 2Max children: 1

Room details

1 King Bed

388-sq-foot room, balcony with desert views

Internet - Free WiFi

Entertainment - 49-inch flat-screen TV with satellite channels

Food & Drink - Coffee/tea maker, minibar, 24-hour room service, and free bottled water

Sleep - Turndown service and bed sheets

Bathroom - Private bathroom, shower/tub combination, bathrobes, and slippers

Practical - Safe, desk, and phone; free cribs/infant beds available on request

Comfort - Climate-controlled air conditioning, daily housekeeping, and heating

Accessibility - Grab bar in bathtub, visual fire alarm, and lever door handles

Smoking, renovated in January 2017

Deluxe Partial Pyramid View Room 2 Twin Beds

Photos of Deluxe Partial Pyramid View Room 2 Twin Beds

4/5 guest room rating

Room amenities

388 sq ft

Desert view

Sleeps 2

2 Twin Beds

More details

Room information

Bed details

Sleeps

Max people: 2Max adults: 2Max children: 1

Room details

2 Twin Beds

388-sq-foot room, balcony with desert views

Internet - Free WiFi

Entertainment - 49-inch flat-screen TV with satellite channels

Food & Drink - Coffee/tea maker, minibar, 24-hour room service, and free bottled water

Sleep - Turndown service and bed sheets

Bathroom - Private bathroom, shower/tub combination, bathrobes, and slippers

Practical - Safe, desk, and phone; free cribs/infant beds available on request

Comfort - Climate-controlled air conditioning, daily housekeeping, and heating

Accessibility - Grab bar in bathtub, visual fire alarm, and lever door handles

Smoking, renovated in January 2017

Suite, 1 Bedroom, View (Pyramid View)

Photos of Suite, 1 Bedroom, View (Pyramid View)

Room information

Bed details

Sleeps

Max people: 2Max adults: 2Max children: 1

Room details

1 King Bed

Features a private balcony

Internet - Free WiFi

Entertainment - 49-inch flat-screen TV with satellite channels

Food & Drink - Coffee/tea maker, minibar, 24-hour room service, and free bottled water

Sleep - Turndown service and bed sheets

Bathroom - Private bathroom, shower/tub combination, bathrobes, and slippers

Practical - Safe, desk, and phone; free cribs/infant beds available on request

Comfort - Climate-controlled air conditioning, daily housekeeping, and heating

Accessibility - Grab bar in bathtub, visual fire alarm, and lever door handles

Smoking, renovated in January 2017

Grand Room, 1 King Bed, Balcony

Photos of Grand Room, 1 King Bed, Balcony

5/5 guest room rating

Room amenities

388 sq ft

Sleeps 2

1 King Bed

More details

Room information

Bed details

Sleeps

Max people: 2Max adults: 2Max children: 1

Room details

1 King Bed

388-sq-foot room with a balcony

Internet - Free WiFi

Entertainment - 49-inch flat-screen TV with satellite channels

Food & Drink - Coffee/tea maker, minibar, 24-hour room service, and free bottled water

Sleep - Turndown service and bed sheets

Bathroom - Private bathroom, shower/tub combination, bathrobes, and slippers

Practical - Safe, desk, and phone; free cribs/infant beds available on request

Comfort - Climate-controlled air conditioning, daily housekeeping, and heating

Accessibility - Visual fire alarm, grab bar near toilet, lever door handles, and wheelchair accessible

Smoking, renovated in January 2017
Rating 5 - Excellent. 190 out of 297 reviews
Rating 4 - Good. 71 out of 297 reviews
Rating 3 - Okay. 13 out of 297 reviews
Rating 2 - Poor. 11 out of 297 reviews
Rating 1 - Terrible. 12 out of 297 reviews
4.4/5
Property conditions & facilities
Stayed 1 night in Jan 2021
Liked: Cleanliness, staff & service, property conditions & facilities
Very nice hotel with great view of Giza pyramids Very clean and comfortable room Friendly staff ( front office employee ( Habiba was very kind and helpful)
Stayed 1 night in Dec 2020
Liked: Cleanliness, staff & service, amenities, property conditions & facilities
Amazingly unique experience! Waking up to the pyramids right our window each day was awe inspiring. The hotel itself is filled with history, you'll want to spend some time exploring. It also has all the modern amenities you could want, and the staff was fantastic. Highly recommended and hope to visit again one day!
Stayed 2 nights in Nov 2020
Liked: Cleanliness, staff & service, amenities, property conditions & facilities
This hotel has such an amazing view of the pyramids, the building is great with a very pretty garden. The room were a touch small for non-couples and the twin beds were a bit too close to each other. But overall, it was such a great experience and very highly recommended
Stayed 1 night in Dec 2020
Stayed 1 night in Dec 2020
Stay in the know with the Expedia app
Get real-time notifications, view your trip details, and access mobile-only deals.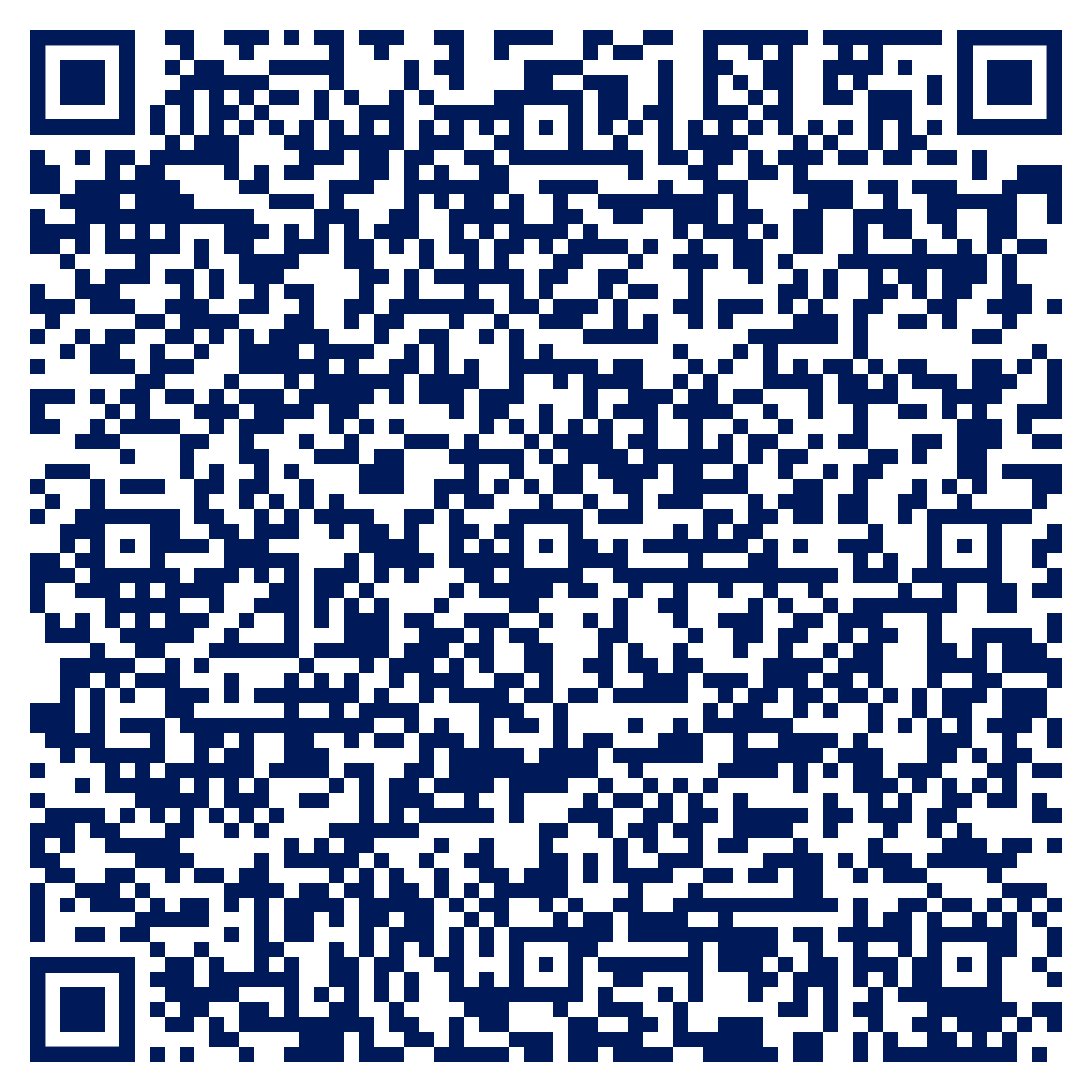 Scan the QR code