Overview of Holiday Inn University Plaza-Bowling Green
Choose dates to view prices
Deluxe Suite, 1 Twin Bed, Accessible, Non Smoking

Photos of Deluxe Suite, 1 Twin Bed, Accessible, Non Smoking

Room information

Bed details

Sleeps

Max people: 4Max adults: 4Max children: 3

Room details

1 Twin Bed

Internet - Free WiFi and wired Internet access

Entertainment - Flat-screen TV with premium channels and pay movies

Food & Drink - Refrigerator, microwave, coffee/tea maker, and room service (limited hours)

Sleep - Pillowtop bed, a pillow menu, and turndown service

Bathroom - Private bathroom, a hair dryer, and a shower/tub combination

Practical - Safe, free newspaper, and iron/ironing board; free cribs/infant beds available on request

Comfort - Daily housekeeping and climate-controlled heating and air conditioning

Need to Know - No rollaway/extra beds available

Non-Smoking

Room/bed type depends on availability at check-in

Connecting/adjoining rooms can be requested, subject to availability

Deluxe Room, 1 King Bed, Accessible, Non Smoking

Photos of Deluxe Room, 1 King Bed, Accessible, Non Smoking

Room information

Bed details

Sleeps

Max people: 4Max adults: 4Max children: 3

Room details

1 King Bed

Internet - Free WiFi and wired Internet access

Entertainment - Flat-screen TV with premium channels and pay movies

Food & Drink - Refrigerator, microwave, coffee/tea maker, and room service (limited hours)

Sleep - Pillowtop bed, a pillow menu, and turndown service

Bathroom - Private bathroom, a hair dryer, and a shower/tub combination

Practical - Safe, free newspaper, and iron/ironing board; free cribs/infant beds available on request

Comfort - Daily housekeeping and climate-controlled heating and air conditioning

Need to Know - No rollaway/extra beds available

Non-Smoking

Connecting/adjoining rooms can be requested, subject to availability

Room, 1 King Bed, Accessible, Non Smoking (Hearing)

Photos of Room, 1 King Bed, Accessible, Non Smoking (Hearing)

Room information

Bed details

Sleeps

Max people: 4Max adults: 4Max children: 3

Room details

1 King Bed

Internet - Free WiFi and wired Internet access

Entertainment - Flat-screen TV with premium channels and pay movies

Food & Drink - Refrigerator, microwave, coffee/tea maker, and room service (limited hours)

Sleep - Pillowtop bed, a pillow menu, and turndown service

Bathroom - Private bathroom, a hair dryer, and a shower/tub combination

Practical - Safe, free newspaper, and iron/ironing board; rollaway/extra beds and free cribs/infant beds available on request

Comfort - Daily housekeeping and climate-controlled heating and air conditioning

Non-Smoking

Connecting/adjoining rooms can be requested, subject to availability

Deluxe Room, 2 Twin Beds, Accessible, Non Smoking

Photos of Deluxe Room, 2 Twin Beds, Accessible, Non Smoking

Room information

Bed details

Sleeps

Max people: 4Max adults: 4Max children: 3

Room details

2 Twin Beds

Internet - Free WiFi and wired Internet access

Entertainment - Flat-screen TV with premium channels and pay movies

Food & Drink - Refrigerator, microwave, coffee/tea maker, and room service (limited hours)

Sleep - Pillowtop bed, a pillow menu, and turndown service

Bathroom - Private bathroom, a hair dryer, and a shower/tub combination

Practical - Safe, free newspaper, and iron/ironing board; free cribs/infant beds available on request

Comfort - Daily housekeeping and climate-controlled heating and air conditioning

Need to Know - No rollaway/extra beds available

Non-Smoking

Room/bed type depends on availability at check-in

Connecting/adjoining rooms can be requested, subject to availability

Room, 1 King Bed, Accessible, Non Smoking (Mobility)

Photos of Room, 1 King Bed, Accessible, Non Smoking (Mobility)

5/5 guest room rating

More details

Room information

Bed details

Sleeps

Max people: 2Max adults: 2Max children: 1

Room details

1 King Bed

Internet - Free WiFi and wired Internet access

Entertainment - Flat-screen TV with premium channels and pay movies

Food & Drink - Refrigerator, microwave, coffee/tea maker, and room service (limited hours)

Sleep - Pillowtop bed, a pillow menu, and turndown service

Bathroom - Private bathroom, a hair dryer, and a bathtub

Practical - Safe, free newspaper, and iron/ironing board; rollaway/extra beds and free cribs/infant beds available on request

Comfort - Daily housekeeping and climate-controlled heating and air conditioning

Non-Smoking

Connecting/adjoining rooms can be requested, subject to availability

Standard Room

4.2/5 guest room rating

Room amenities

Sleeps 2

1 King Bed OR 1 Queen Bed

More details

Room information

Bed details

Sleeps

Max people: 2Max adults: 2Max children: 1

Room details

1 King Bed or 1 Queen Bed

Internet - Free WiFi and wired Internet access

Entertainment - Flat-screen TV with premium channels and pay movies

Food & Drink - Refrigerator, microwave, coffee/tea maker, and room service (limited hours)

Sleep - Pillowtop bed, a pillow menu, and turndown service

Bathroom - Private bathroom, a hair dryer, and a shower/tub combination

Practical - Safe, free newspaper, and iron/ironing board; rollaway/extra beds and free cribs/infant beds available on request

Comfort - Daily housekeeping and climate-controlled heating and air conditioning

Smoking And Non-Smoking

Room/bed type depends on availability at check-in

Connecting/adjoining rooms can be requested, subject to availability

Deluxe Room, 1 King Bed, Accessible, Non Smoking (Hearing)

Photos of Deluxe Room, 1 King Bed, Accessible, Non Smoking (Hearing)

Room information

Bed details

Sleeps

Max people: 4Max adults: 4Max children: 3

Room details

1 King Bed

Internet - Free WiFi and wired Internet access

Entertainment - Flat-screen TV with premium channels and pay movies

Food & Drink - Refrigerator, microwave, coffee/tea maker, and room service (limited hours)

Sleep - Pillowtop bed, a pillow menu, and turndown service

Bathroom - Private bathroom, a hair dryer, and a bathtub

Practical - Safe, free newspaper, and iron/ironing board; rollaway/extra beds and free cribs/infant beds available on request

Comfort - Daily housekeeping and climate-controlled heating and air conditioning

Non-Smoking

Connecting/adjoining rooms can be requested, subject to availability

Room, 2 Queen Beds, Non Smoking

Photos of Room, 2 Queen Beds, Non Smoking

4.4/5 guest room rating

More details

Room information

Bed details

Sleeps

Max people: 5Max adults: 5Max children: 4

Room details

2 Queen Beds

Internet - Free WiFi and wired Internet access

Entertainment - Flat-screen TV with premium channels and pay movies

Food & Drink - Refrigerator, microwave, coffee/tea maker, and room service (limited hours)

Sleep - Pillowtop bed, a pillow menu, and turndown service

Bathroom - Private bathroom, a hair dryer, and a shower/tub combination

Practical - Safe, free newspaper, and iron/ironing board; rollaway/extra beds and free cribs/infant beds available on request

Comfort - Daily housekeeping and climate-controlled heating and air conditioning

Non-Smoking

Connecting/adjoining rooms can be requested, subject to availability

Room, 1 King Bed with Sofa bed, Non Smoking

Photos of Room, 1 King Bed with Sofa bed, Non Smoking

3.9/5 guest room rating

Room amenities

Sleeps 4

1 King Bed and 1 Double Sofa Bed

More details

Room information

Bed details

Sleeps

Max people: 4Max adults: 4Max children: 3

Room details

1 King Bed and 1 Double Sofa Bed

Internet - Free WiFi and wired Internet access

Entertainment - Flat-screen TV with premium channels and pay movies

Food & Drink - Refrigerator, microwave, coffee/tea maker, and room service (limited hours)

Sleep - Pillowtop bed, a pillow menu, and turndown service

Bathroom - Private bathroom, a hair dryer, and a shower/tub combination

Practical - Phone, double sofa bed, and safe; free cribs/infant beds available on request

Comfort - Daily housekeeping and climate-controlled heating and air conditioning

Need to Know - No rollaway/extra beds available

Non-Smoking

Room/bed type depends on availability at check-in

Connecting/adjoining rooms can be requested, subject to availability

Room, 1 King Bed, Non Smoking

Photos of Room, 1 King Bed, Non Smoking

4.6/5 guest room rating

More details

Room information

Bed details

Sleeps

Max people: 2Max adults: 2Max children: 1

Room details

1 King Bed

Internet - Free WiFi and wired Internet access

Entertainment - Flat-screen TV with premium channels and pay movies

Food & Drink - Refrigerator, microwave, coffee/tea maker, and room service (limited hours)

Sleep - Pillowtop bed, a pillow menu, and turndown service

Bathroom - Private bathroom, a hair dryer, and a shower/tub combination

Practical - Phone, safe, and free newspaper; rollaway/extra beds and free cribs/infant beds available on request

Comfort - Daily housekeeping and climate-controlled heating and air conditioning

Non-Smoking

Connecting/adjoining rooms can be requested, subject to availability

Suite, 1 Twin Bed, Accessible, Non Smoking (Mobility)

Photos of Suite, 1 Twin Bed, Accessible, Non Smoking (Mobility)

Room information

Bed details

Sleeps

Max people: 6Max adults: 6Max children: 5

Room details

1 Twin Bed

Internet - Free WiFi and wired Internet access

Entertainment - Flat-screen TV with premium channels and pay movies

Food & Drink - Refrigerator, microwave, coffee/tea maker, and room service (limited hours)

Sleep - Pillowtop bed, a pillow menu, and turndown service

Bathroom - Private bathroom, a hair dryer, and a shower/tub combination

Practical - Safe, free newspaper, and iron/ironing board; free cribs/infant beds available on request

Comfort - Daily housekeeping and climate-controlled heating and air conditioning

Need to Know - No rollaway/extra beds available

Non-Smoking

Room/bed type depends on availability at check-in

Connecting/adjoining rooms can be requested, subject to availability

Room, 2 Twin Beds, Accessible, Non Smoking (Hearing)

Photos of Room, 2 Twin Beds, Accessible, Non Smoking (Hearing)

Room information

Bed details

Sleeps

Max people: 4Max adults: 4Max children: 3

Room details

2 Twin Beds

Internet - Free WiFi and wired Internet access

Entertainment - Flat-screen TV with premium channels and pay movies

Food & Drink - Refrigerator, microwave, coffee/tea maker, and room service (limited hours)

Sleep - Pillowtop bed, a pillow menu, and turndown service

Bathroom - Private bathroom, a hair dryer, and a shower/tub combination

Practical - Safe, free newspaper, and iron/ironing board; free cribs/infant beds available on request

Comfort - Daily housekeeping and climate-controlled heating and air conditioning

Need to Know - No rollaway/extra beds available

Non-Smoking

Room/bed type depends on availability at check-in

Connecting/adjoining rooms can be requested, subject to availability

Executive Suite, 1 King Bed, Non Smoking

Photos of Executive Suite, 1 King Bed, Non Smoking

4.7/5 guest room rating

More details

Room information

Bed details

Sleeps

Max people: 4Max adults: 4Max children: 3

Room details

1 King Bed

Layout - Bedroom and living room

Internet - Free WiFi and wired Internet access

Entertainment - Flat-screen TV with premium channels and pay movies

Food & Drink - Refrigerator, minibar, microwave, and coffee/tea maker

Sleep - Pillowtop bed, a pillow menu, and turndown service

Bathroom - Private bathroom, a hair dryer, and a shower/tub combination

Practical - Safe, double sofa bed, and free newspaper; rollaway/extra beds and free cribs/infant beds available on request

Comfort - Daily housekeeping and climate-controlled heating and air conditioning

Non-Smoking

Connecting/adjoining rooms can be requested, subject to availability

Suite, 2 Bedrooms, Non Smoking

Photos of Suite, 2 Bedrooms, Non Smoking

Room amenities

Sleeps 4

1 King Bed and 1 Double Sofa Bed

More details

Room information

Bed details

Sleeps

Max people: 4Max adults: 4Max children: 3

Room details

1 King Bed and 1 Double Sofa Bed

Layout - Bedroom

Internet - Free WiFi and wired Internet access

Entertainment - Flat-screen TV with premium channels and pay movies

Food & Drink - Refrigerator, minibar, microwave, and coffee/tea maker

Sleep - Pillowtop bed, a pillow menu, and turndown service

Bathroom - Private bathroom, a hair dryer, and a shower/tub combination

Practical - Safe, free newspaper, and iron/ironing board; free rollaway/extra beds and free cribs/infant beds available on request

Comfort - Daily housekeeping and climate-controlled heating and air conditioning

Non-Smoking

Connecting/adjoining rooms can be requested, subject to availability

Deluxe Room, 2 Twin Beds, Accessible, Non Smoking

Photos of Deluxe Room, 2 Twin Beds, Accessible, Non Smoking

Room information

Bed details

Sleeps

Max people: 4Max adults: 4Max children: 3

Room details

2 Twin Beds

Internet - Free WiFi and wired Internet access

Entertainment - Flat-screen TV with premium channels and pay movies

Food & Drink - Refrigerator, microwave, coffee/tea maker, and room service (limited hours)

Sleep - Pillowtop bed, a pillow menu, and turndown service

Bathroom - Private bathroom, a hair dryer, and a shower/tub combination

Practical - Safe, free newspaper, and iron/ironing board; free cribs/infant beds available on request

Comfort - Daily housekeeping and climate-controlled heating and air conditioning

Need to Know - No rollaway/extra beds available

Non-Smoking

Room/bed type depends on availability at check-in

Connecting/adjoining rooms can be requested, subject to availability
Rating 5 - Excellent. 240 out of 504 reviews
Rating 4 - Good. 154 out of 504 reviews
Rating 3 - Okay. 65 out of 504 reviews
Rating 2 - Poor. 31 out of 504 reviews
Rating 1 - Terrible. 14 out of 504 reviews
4.2/5
Property conditions & facilities
Liked: Cleanliness, staff & service, amenities, property conditions & facilities
Stayed 1 night in Jan 2021
Liked: Cleanliness, staff & service, property conditions & facilities
Stayed 1 night in Nov 2020
Liked: Cleanliness, staff & service, property conditions & facilities, room comfort
A good place to stay.
The hotel was clean and comfortable. It was also in a good location close to the attractions and restaurants. The check-in and check-out process was very easy.
Stayed 2 nights in Oct 2020
Liked: Cleanliness, staff & service, property conditions & facilities, room comfort
The stay was extremely pleasant. The only disadvantage was there were no microwaves in rooms or on floor by ice machine where they were supposed to be according to staff. Reported during our stay on first day but didnt see any appear after 3 day stay. The staff was AWESOME. The restaurant food was delicious and fresh.
Stayed 2 nights in Oct 2020
Liked: Cleanliness, staff & service
Holiday Inn - Please Shape Up!
I am a huge Holiday Inn supporter. One room requirement is Air Conditioning, I even made this clear when I booked w/ hotels.com. The hotel responded and confirmed, but my room's A/C was poor and EXTREMELY noisy. I did not complain since it was late and we really needed to simply get hours of sleep, arrived from south florida during driving trip. Anonther significant issue that I sure hope Holiday Inn addresses is the breakfast. This is a full service hotel - STOP using powered eggs, frozen pancakes, etc. There was 4 staff members in the kitchen - you can not convince me that it is more effective to use fake eggs. Walmart sells 16 eggs for just over $1! Whip up and make REAL scrambled eggs. Pancakes - clear these were not made, they came frozen. Pancake batter is CHEAP, make real pancakes. The kitchen manager for being lazy for not spending 20 mins to make real eggs and real pancakes should be fired. This is not a Holiday Inn Express - this is a Holiday Inn, act like it. I am really hopeful the hotel manager will take my review seriously and make the necessary changes. Thank you
Stayed 1 night in Oct 2020
Stay in the know with the Expedia app
Get real-time notifications, view your trip details, and access mobile-only deals.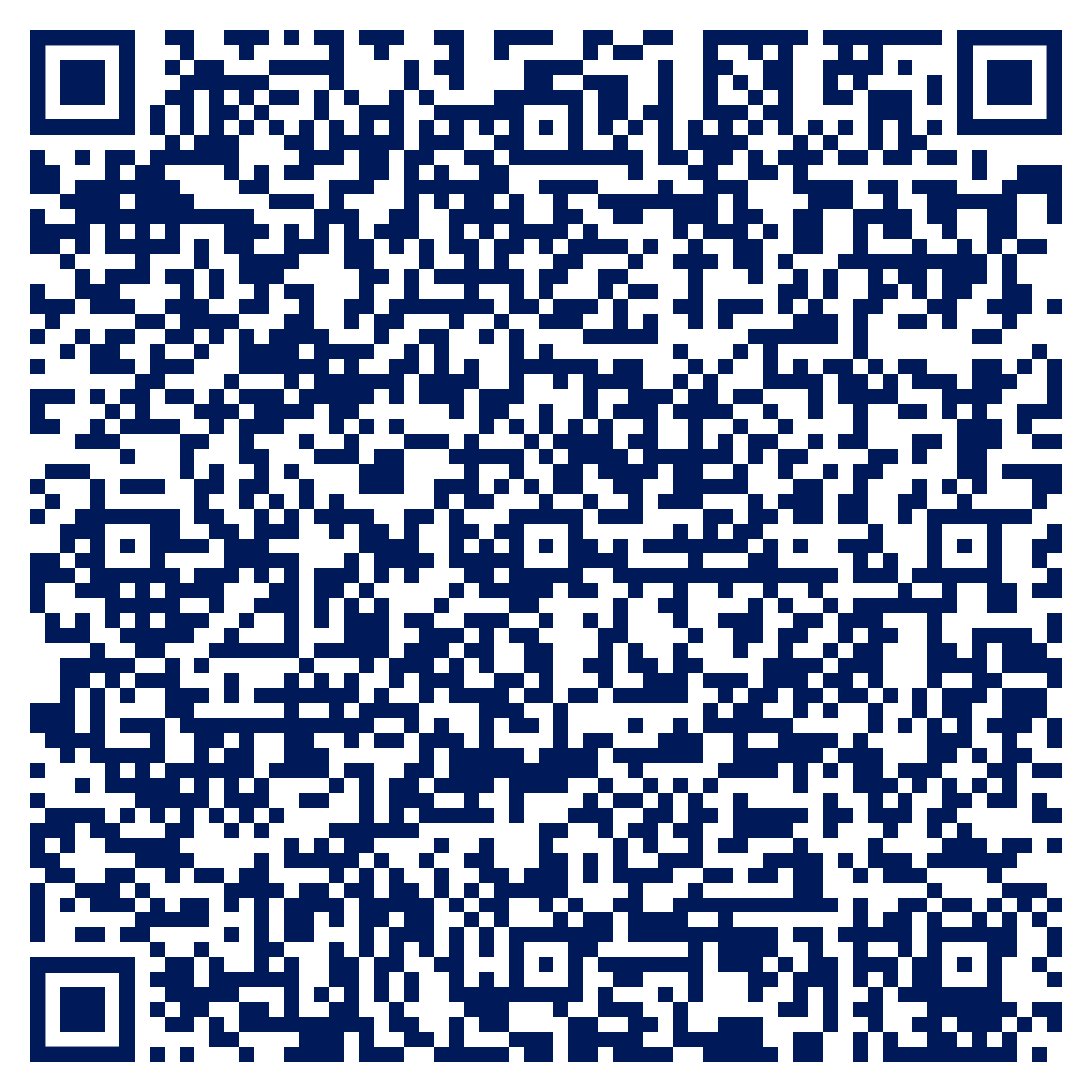 Scan the QR code